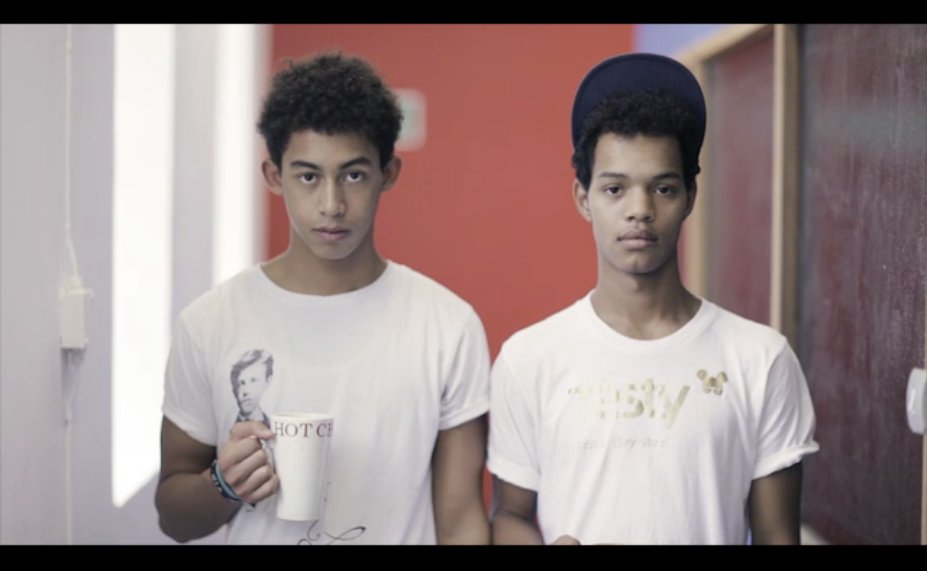 Music Critic, Sharlz Peters, runs down an fun, eclectic, and charming selection of tracks from their life
Junior Senior – 'Move Your Feet' 
As a child, I was in love with this song. I had no actual concept of music or why I loved this song but something about its 8-bit video and energy made me infatuated with it. I have very vague memories of telling my dad to turn the channel back when this song came on and I am surprised looking back at the video as an adult that he let me watch a video so full of innuendos. As a child, I remember, at the big age of three, reporting to my nursery nurses that I did not like a book because the characters were 'naughty'. One character had kicked another character up the bum in this children's' book and I was outraged. Yet I loved this video where the singer was massaged with hot sauce and found it hilarious. I was a strange child.
Will Smith – 'Wild Wild West'  
I have always been a fan of Will Smith. When I caught COVID back in March 2020, I spent most days in bed watching Fresh Prince of Bel-Air before passing out with my fever. Something about his friendly, boy-next-door demeanour has kept me a strong fan of his, despite his wrong-doings towards Janet Hubert and accusations of bad parenting. According to my dad, before I could even speak, I would always ask he'd play 'Wild Wild West' because I was convinced I knew the words to this. I am not complaining, it is a bit of a tune. Will Smith's music career was interesting. I would say my favourite song by him has to be the Fresh Prince of Bel-Air theme tune though.
Beres Hammond – 'Rockaway'
When I was a kid, my mum used to drive me around in her Ford Focus with Beres Hammond's Music is Life album blasting throughout my little Birmingham neighbourhood. Beres tells you to remember old rocksteady, Motown and lover's rock tunes in this song. I was way too young to know which song's he was reminiscing but would sing along with my whole chest. 'Remember the nights / Used to make you rockaway / those were the days when love used to reign'. She would pick me up from school and drive to the shops and I would sing along about remembering songs I had never even heard before. I will say now as a very newly turned 23-year-old that the songs he sings about are classics.
Rizzle Kicks- 'Dreamers'
Rizzle Kicks was the first concert I went to. It was in Birmingham's o2 Academy and me and a friend of mine queued up for at least an hour. The queue reached far into the Edgbaston borough up until we could reach the door. Everyone else there were six-formers from my school and my little 13-year-old self felt amazing. At some point, my friend left, and the six-formers asked me where he was. He had sat outside the venue after a while and offered to buy me posters from the men outside to make up for his disappearance. It was a strange experience, but it was the first concert of many. Jordan Stephen's dad who was the bassist smiled at me while he was on stage and I will remember it forever. I was in love with Rizzle Kicks back then. I used to have this song as my alarm song to get me up for another day of Year 9. School was terrible for me, but I would listen to 'Traveller's Chant' and relate to the line: 'I'm the main character / Yeah, my own little feature length soundtrack being whatever's in my speakers then' as I rode the bus every morning and evening. Everyone used to tell me they were terrible, and I would not listen. Their experimental sounds and individualism resonated with me in my youth. Seeing Jordan Stephens do his thing today still makes me smile. I think my friend did buy me at least one Rizzle Kicks poster in the end. I had three of them what I still have today, even though they are not up on my wall anymore. Wow, I really am old.
Utada Hikaru – 'Automatic'
Utada Hikaru may have been the first Japanese artist I listened to. I also remember Koda Kumi's 'Real Emotion' too as a 9-year-old, but Utada's music was what I listened to the most. Her production and vocals are both amazing. Even today, Real Love holds my favourite Utada track 'Another Chance'. At uni, I made a friend who appreciated her too and we bonded over her on my birthday in 2020. We were supposed to see Rina Sawayama and invited a bunch of people on the spot to go with us. Oh, Covid. Either way, I have listened to Japanese R&B music since I figured out how to work the internet on my own. My dad worked with computers, so it did not take me that long. Utada went on hiatus until 2016 and I blasted her Fantome album in my first-year halls till I am sure my flatmates grew tired of it because I was not over her return yet. 'Ni-jikan Dake no Vacance' is a banger.
Namie Amuro – 'Private'
Why this seemingly irrelevant introductory track to the Sweet 19 Blues album you may ask? It reminds me of the almost three-hour trek I would take to my first college every morning. This was back before I had practically unlimited 4G and the only downloaded albums I had were this and Koda Kumi's Bon Voyage. I had heard of Namie Amuro through the beginnings of my interest in gyaru culture back when I was 15-16 and started listening to her on my long journeys. I still had an Android back then, I think, so I do not know what my excuse for my terrible amount of music was. However, I became a big time Amuro fan after this. Every time I would get on the bus, I would associate it with this song. I downloaded Concentration 20, her second album, sometime after I had decided Sweet 19 Blues was not enough. The fact that Amuro's songs dropped on Spotify the past year has been the best thing to happen to the media.
 Two Door Cinema Club – 'What You Know'
When I first moved to uni, I had forgotten that I was a part of the extreme minority demographic. I was used to garage and bashment on a night out and was not sure what the University students would be accustomed to. Moving into halls, we all could play a song or two of our choice to get to know each other. Being aware that most of the people around me listened to indie music and I wasn't that opposed to it, I would play Franz Ferdinand because Paradise Kiss made me obsessed with 'Do You Want To?'. However, the people I lived with had a certain preference for a certain song that I vaguely remembered from my childhood. I think this song pretty much defines my first year now. I do not know what it was about this song, but my block mates loved it and I knew all the words very quickly. This song still invokes a nostalgia in me that I am not that used to. I will admit though, its lyrics do resonate with me. The same way the lyrics from The Smith's 'How Soon is Now?' began to resonate with me. I would not have said I was an emo kid before uni in any way, shape or form, however these candid expressions of loneliness did strike a chord with me in first year.
New Order – 'Bizarre Love Triangle'
I love New Order. I started listening to them the summer before university started. I saw a Japanese 80s playlist and discovered the type of 80s music I loved (apart from New Jack Swing) was called 'new wave'. I think discovered that new wave was born of 'post-punk' music shattered my preconceptions about that type of music and had me listening to The Sex Pistols by the time I was at uni. Bizarre Love Triangle was about bereavement and my obsession with this song literally began the day before I lost my uncle. That bereavement defined a lot of my feelings at uni. I was always this resilient person who would bounce back from any setback but losing my uncle hit different and now I was in this place with all these new people who were nothing like those I was used to. I swear I heard my flatmate in first year shout 'This song again!' at one point to this because I would play it any time I felt down. It is no longer in my immediate playlist for this reason, but this is a beautiful song. It was about acknowledging that somebody dear to the singer was suffering but being unable to help them in any way. Little did I know, Joy Division held their last concert at the university and their singer Ian Curtis was the main difference between Joy Division and New Order. I found it a very strange coincidence and felt very superstitious all of a sudden. Was it fate that I had found New Order? I do not know, but I have loved 'Blue Monday' forever. I spammed 'Love Will Tear Us Apart' in Joe's just because there was always another Joy Division fan who would vote for the song with me present.
Nicki Minaj ft. Natasha Bedingfield – 'Last Chance'
Being one of, like, two Black girls in my year at school who was always experimental with my hair colours, teachers and students alike would call me 'Sharla-Minaj'. I realise now (I did back then but what could I do about it?), that it was a blatant micro-aggression but at the time I would just disregard it and stay listening to 'Roman's Revenge'. I loved listening to Nicki as a kid because she was pretty much the only female rapper that was played in the charts at the time. I loved her image, her clothes, her attitude and, of course, her hairstyles. I also listened to old-school female rappers like Left Eye, Queen Latifah, Missy Elliott and Salt-N-Pepa but I wondered why Nicki was the only one in the charts at that time. Nicki's random lyrics and comedic lyrics would entertain me to and from school. I chose to mention 'Last Chance' because it was hands-down the most slept-on track of the Pink Friday album and I still listen to it today. Natasha Bedingfield seems to have been forgotten today despite the impact that her Unwritten album left on the music scene and her track with Nicki is probably the favourite on this album today.
Lupe Fiasco – 'Kick, Push'
Oh, Lupe. I used to love listening to Lupe so much at school. I remember this one boy asked me why I listened to Coldplay because I was 'supposed to be listening to Nas or something' and I told him to shut up because I was actually listening to Lupe Fiasco's Food and Liquor II. I have met others who appreciate Lupe like I did at uni, however I remembered 'Kick, Push' when it dropped when I was much younger. Lupe's style of hip-hop hit me different. Maybe it is because we share the same birthday. I do not know. But Lupe's lyricism always encouraged me to think deeper. Just listen to 'American Terrorist' for example. In this track, he was just rapping about skating to avoid an abuse childhood home with hints of something deeper. However, a lot of his content addressed misogyny, racism, global wars, politics… so many different things.
Honourable Mention: Labrinth ft. Tinie Tempah – 'Earthquake'
Need I say no more. When Labrinth dropped 'Electronic Earth' I was devastated that nobody else was talking about it like I was. This album turned me into a fan of music. Before this album, I would not listen to albums, just the Now That's What I Call Music series and whatever was on the radio. In Year 9, I would sit on my four-table in Engineering class and talk about music with these three boys I sat with. One was a big Ed Sheeran fan and got me into him. In fact, we still seem to share the same tastes in music as he always posts something whenever Mike Skinner breathes. Either way, I screamed for a new Labrinth album and it finally came in the form of L.S.D in my first year of uni. Labrinth taught me to stay true to my individualistic and original mindset despite what anybody would say. Despite the current era strongly encouraging all Black artists to adhere to the pop-rap craze, Labrinth always stayed true to himself. Even though 'Earthquake' is a staple of the pop-rap era, it stood out amongst the other songs by grime artists who were signed to labels that encouraged them to change their sound for a pay check. Thank goodness they all came back in 2015.
---
You Might Also Like
5 Tracks That Got Me Through 2020: Sharlz Peters
Redbrick Music's Ultimate Love and Breakup Songs
5 Tracks That Got Me Through 2020: Lauren Ramsden