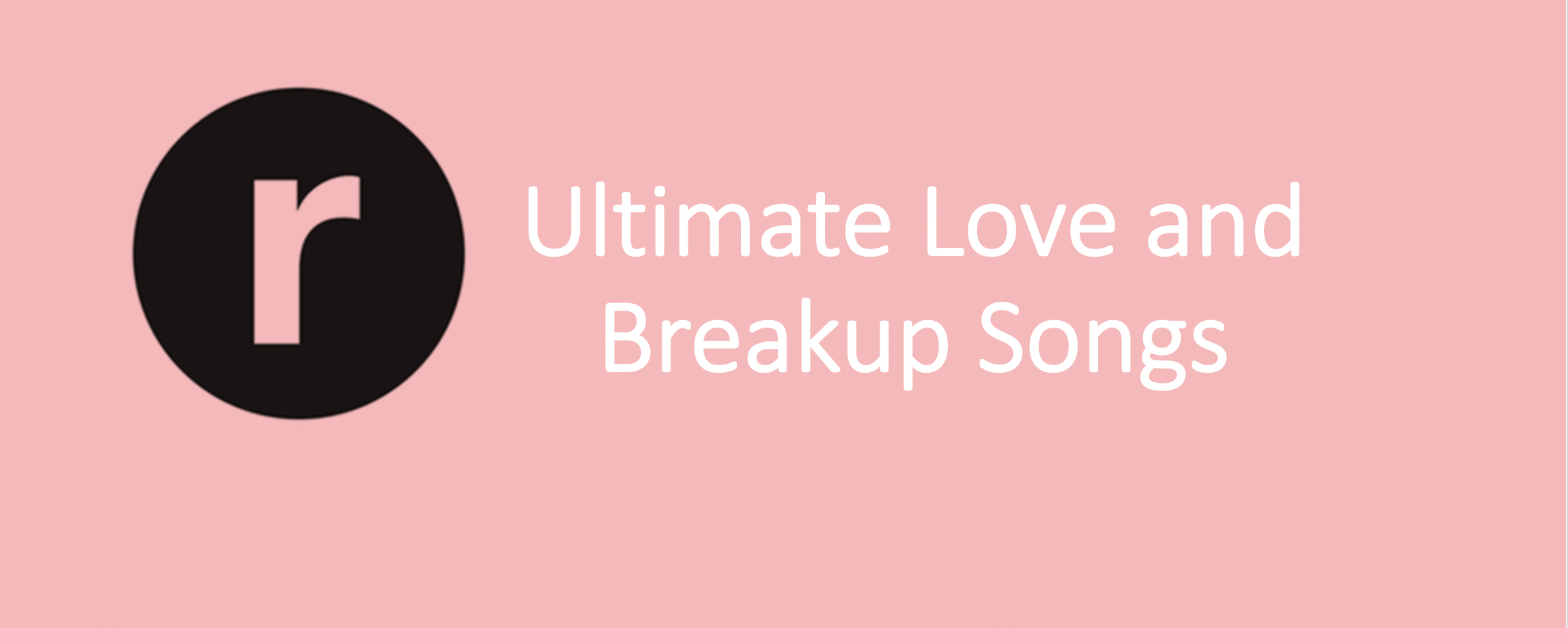 Redbrick Music writers come together to compile a collection of their ultimate love and break-up songs in time for Valentine's Day
Sarah Mawson
Love song: 'This Must Be the Place' – Talking Heads
David Byrne himself said that within 'This Must Be the Place' are the 'most direct love lyrics that I've ever written.' This is not difficult to believe. The entire song reflects that specific certainty that comes with love, epitomised by the title itself that reassures the recipient of the lyrics that as long as 'you're standing here beside me / I love the passing of time.' The singer could spend forever in that place, as long as they have the other person next to them. However it is not just the lyrics that emanate a feeling of ecstatic, palpable love. The high-pitched synthesisers, jaunty guitars that support the verses, how Byrne belts the chorus – all of it goes towards the image of excitable young love. Byrne perfectly describes how this intimacy reduces everything to its most basic form until he is 'just an animal looking for a home and / share the same space for a minute or two.' And for what it is worth, if anyone ever told me I had a 'face with a view' I think I would melt, so I would strongly encourage anyone lacking ideas to stick it in a Valentine's Day card. 
Breakup song: 'Something' – Julien Baker
Julien Baker has a reputation of singing about sadness in the most uncomfortably relatable way possible, and this song is a brilliant, if brutal, example. The understated electric guitar that only slightly builds is the perfect background for Baker's truly heartbreaking lyrics, sung by a voice that cracks just enough to make the listener feel every inch of pain the words were inspired by. The song takes place in the hours after a breakup, Baker 'still up, walking around,' unable to close her eyes as she finds herself 'chasing your tail lights,' the last thing she saw as her now-ex drove away. The isolation Baker depicts is harsh and visceral, supported all too well by the sparse instrumentation. Even though the singer knew it was over months ago, she could not think of the titular 'something to say,' and now the mix of helplessness and self-sabotage has left her shattered. The final verse of the song is what makes it so horrendous. A refrain of 'I can't think of anyone else' forms into a chant in the final lines, a spiral of devastation, regret and overthinking. For anyone about to endure an inevitable breakup or just fancying a moody walk around Selly Oak, 'Something' is the song for you.
Julia van Egmond
Love Song: 'Delta' – Mumford & Sons
This six minute pop / rock song features on Mumford & Sons' last album Delta. It is less of a hold your partner and slow-dance, but more of a hug yourself while twirling and screaming along kind-of-song. The first 3 verses start off slow with a guitar, keyboard and sweet lyrics such as 'But what have I if I have not love? / I am a waste.' The lyrics revolve completely around standing by your partner through heavy feelings and unknown situations.
Just before the two minute mark, Marcus Mumford (lead singer and guitarist) suddenly screams 'I'll meet you at the delta' at the top of his lungs with minimal instrumental guidance. The pace then quickens as you hear audio fragments of Mumford's children. The song amazingly builds up to many different sounds and instruments while Mumford sings 'When it feels like nothing else matters / Will you put your arms around me?' After this, the song becomes very small before erupting into its finale. This roller coaster combined with the lyrics 'Does my love just make me feel good?' makes your heart feel like it is ready to burst out.
Breakup Song: 'End Of The Affair' – Ben Howard
Featured on Howard's second album I Forget Where We Were, a better title for 'End Of the Affair' would be 'Crippling Depression.' This almost  eight minute dark indie / rock song takes you to the deepest, darkest place you either did not know existed or you wished you did not know. The first five minutes calmly paint the sad picture of an ex-girlfriend moving on while Howard is still contemplating if life without her is worth it. Lyrics such as 'Living at all / Seems to slow me down / Living forever? / Hell I don't know' accompanied by slow guitars and a heavy bass really take you to that mindset.
After those five minutes, the pace quickens, the electrical guitar changes tune and the bass becomes even heavier. With a couple layered echoes, Howard repeatedly screams 'This is it / This is just it / What the hell / What the hell, love?' These three minutes are a true musical representation of a heavy, messy and troubled mind. If you are not heartbroken, this song will break your heart for you.
Elsie Brown
Love Song: 'Adore You' – Nao (feat. Abhi Dijon)
On a happier note, 'Adore You' by Nao (featuring Abhi Dijon) encapsulates the sensation of being completely infatuated with someone. Anyone who has been in love can relate to when you just cannot get someone out of your mind; you feel completely consumed by them, idolising everything about them. For me, this song exemplifies the giddy, joyful, addictive nature of being in love. 
Breakup Song: 'The Night We Met' – Lord Huron
'The Night We Met' by Lord Huron is my ultimate break-up song. This song is pretty simple in terms of instrumentation, melody and harmony but this situates focus on the haunting lead vocals and heart-breaking lyrics. This song epitomises that sense of hopelessness after a break up; you just want to go back to when you first met, when you were both happy, and try again. The first line of the chorus, 'I had all and then most of you / Some and now none of you,' beautifully illustrates the feeling that your loved one is slowly slipping away from you and there is nothing you can do it about. This song embodies the most awful feelings after a break up; helpless and lost without your partner, how are you supposed to go on without them?
Aimee Sargeant
Love Song: 'Wild Love' – James Bay
I really like this song, purely for its instant attraction to the mellow and enchanting lyrics. It is a euphoric song that is easy to listen to, it truly encapsulates intimacy, attraction and connection with a loved one. It portrays how breath-taking it can be to have the feeling of falling for someone. The chorus 'I want to give you wild love/ The kind that never slows down,' shows the sentiment of falling for someone and is a perfect Valentine's Day tune. 
Breakup Song: 'Be Alright' – Dean Lewis
'Be Alright' to me encapsulates a whole lot of emotions to do with breakups and betrayal. It has a storyline to the song that takes you on a ride, it can be relatable for anyone who understands the emotions of breakups or being cheated on. Throughout the song, with the minimalist track using acoustic pop as the style, Lewis is reflective of the relationship that has ended. 'And my friends said, I know you love her but it's over mate. It doesn't matter, put the phone away. It's never easy to walk away, let her go. It'll be alright.'  The relatable lyrics give any listener hope that when moving on everything will be fine. It is a simply beautiful song.
Minnie Life
Love Song: 'cowboy like me' – Taylor Swift
Taylor Swift is arguably the queen of the modern love song, and her newest album evermore is no exception to this rule. 'cowboy like me' is a country-infused ballad about finding a romantic connection when you least expect it, telling the tale of two outlaws crossing paths. Taylor sings that she 'never wanted love / just a fancy car,' evoking this sense of trying desperately to play it cool whilst simultaneously 'waiting by the phone' (which I think is something we can all relate to as much as we would like to pretend otherwise). The chorus transforms this track into a stunning ode to realising you have found something special, someone who is like you on a level you have never experienced before. 'You're a bandit like me/ eyes full of stars' evokes a giddiness that only new love can bring. But this is tinged with pain, as all good love songs tend to be, with lyrics such as 'we could be the way forward / and I know I'll pay for it.' There is a sense here that Taylor is standing at the edge of something, willing herself to jump but knowing that the outcome could be painful. Luckily for us listeners, Taylor's love story ends with these cowboys in love. 'With your boots beneath my bed' is where we leave these two lovers, in spite of the skeletons in each of their closets that threaten to ruin what they have. For now, they are allowed their moment of sweetness, and I for one like to imagine that it is a moment that lasts. 
Breakup Song: 'Hard Feelings/Loveless' – Lorde 
Lorde's entire 2017 album Melodrama is rife with the highs and lows of romantic relationships. However, I would say that track six 'Hard Feelings/Loveless' best encapsulates the plethora of emotions one goes through when experiencing a breakup. In the song's first half, Lorde croons about lost love, desperately toeing the line between letting someone go and wanting them to stay. 'Let's give it a minute before we admit that we're through' she pleads, trying to cling to something she knows is no longer viable. This is the major theme of this song, knowing it is time to move on but acknowledging that it is painful to do so. This is very much summed up in the verse 'when you've outgrown a lover / the whole world knows but you / it's time to let go of this endless summer afternoon.' Naturally, this song is already gut-wrenching, but Lorde is not done pulling the emotional punches. Just as the song comes to terms with leaving this lover behind, Lorde sings 'But I still remember everything / How we'd drift buying groceries / How you'd dance for me / I'll start letting go of little things /'Till I'm so far away from you.' This for me is the saddest aspect of this track, expressing this pain of knowing that memories are always going to linger and only time and distance will let you let them go. In stark contrast to this, the song's second half 'Loveless' explores the angrier side of breaking up. 'Bet you wanna rip my heart out/ Bet you wanna skip my calls now' is the angsty explosion that follows the softer and sadder notes of 'Hard Feelings.' It is the perfect anti-love outro that tells you to move onwards and upwards, something that is sometimes the most needed remedy for a broken heart. 
Ffion Haf
Love Song: 'I say a Little Prayer' – Aretha Franklin
Originally performed by Dionne Warwick, Aretha Franklin's take on 'I say a Little Prayer' takes the meaning of devotional love to another level. Here, we experience the full range of Aretha's voice: at times she is belting out with all she has, and other times her voice is soft and warm. Franklin's music has the ability to add another level of soul to anything it touches, the gospel arrangement shows off her unique voice and listeners are sent into a state of trance; not only does she believe the person she sings to is the one, but so do we. The light soul of the song gives a realistic and natural portrayal of true love, Franklin makes loving seem effortless as her lyrics transition smoothly from one to another. The urgency of the prayer is felt throughout, if you want to feel the love then look no further than here. 
Breakup Song: 'I'd Rather go Blind' – Etta James 
If you need a good cry for two and a half minutes this Valentine's season, look no further than Etta James' soulful 'I'd Rather Go Blind.' Her vocals are devastating, both her pain and heartache are articulated beautifully through this song. There are few melodies that serve as a confession of such raw emotional depth as this does; the rhythm along with the swaying horn and organ vibration is subtle yet executed to perfection to convey the appropriate atmosphere. The song is weighted with the grief from past memories, her affliction is all-encompassing. The sorrow lies in the defeated emotions and an absence of resentment towards the former partner and their new lover. The lines, 'I would rather go blind, boy/ Than to see you walk away from me' are blunt – James would rather go blind before seeing her loved one walk away with someone else. Nevertheless, although she never wants to see or accept it, in reality nothing can prevent it. 
Sammy Andrews
Love Song: 'Lover' – Taylor Swift
I do not think that any Valentine's Day playlist would be quite complete without a sprinkling of Taylor Swift's hopeless romanticism in it. I chose 'Lover' because I think it is one of her most heartfelt and wistful love songs. The entire song moves with the sway of a big wedding band and wonderfully captures the essence of falling head over heels in love with someone. 
'Lover' features some of Swift's most love-struck lyricism, with lines such as 'my hearts been borrowed and yours has been blue / all's well that ends well to end up with you' demonstrating just how heartfelt and lovely this song is. I think what makes this song stand out for me amongst Swift's plethora of love songs, is that you can feel her happiness emanate through it. There is a really genuine beauty to it, but it also feels very close and very relatable. You get completely captured in a sense of falling in love, and all of the wonderful emotions that brings forward. 
Breakup Song: 'All Too Well' – Taylor Swift
Just as any love song collection would be incomplete without Taylor Swift, no selection of breakup songs would be complete without some of her heart-breaking songs. For me, 'All Too Well' perfectly encapsulates the essence of pain and devastation as she works through a breakup. It moves through so many emotions, from longing to nostalgia, and then through anger and closure. 
It begins with really delicate guitar patterns and the nostalgic reflection upon intimate memories of a relationship. But slowly, as drums and more guitars enter, Swift's vocals explode. Lyrics such as 'you call me up again just to break me like a promise / so casually cruel in the name of being honest' are so cutting and devastating that you can really feel the heartbreak through the song. 'All Too Well' is Taylor Swift working through a break-up, and its cathartic confliction of each emotion perfectly encapsulates that experience. It is the perfect breakup song to scream at the top of your lungs and play at full volume.
Sophie Handler
Love Song: 'Adore You' – Harry Styles
With Valentine's Day fast approaching, Harry Styles' most recent album Fine Line offers a perfect set of examples of the many emotions that may be felt on this holiday, from the wonders of falling in love to the stark reality of a heartbreak. 
One of the albums hit singles 'Adore You,' sends a cheery message of love and admiration to whoever Styles has aimed the song at. The declaration of warmth and admiration in this tune is a fitting testament to those forming new bonds on this holiday, or perhaps expressing joy of an existing relationship.
Breakup Song: 'Cherry' – Harry Styles
'Cherry,' a different song from the album and arguably being one of Fine Line's most mood-lowering songs, presents us with a harsh contrast to the upbeat single. With the heart-wrenching tune featuring reminiscing on a past relationship and featuring a voicemail from Styles' ex Camille Rowe, this song acts as a perfect accompaniment should you find yourself alone and heartbroken on this often dreaded day.
Regardless of how you may end up this Valentine's day, these Fine Line songs will be able to provide any go-to tune this Valentine's Day.
Molly Rushton
Love Song: 'Desoleil (Brilliant Corners)' – Loyle Carner ft. Sampha
Of all the love songs in all the world (or at least of all the tolerably sentimental songs in my one romantic playlist), 'Desoleil (Brilliant Corners)' is the track I always come back to for that dose of 'aww.' Taken from the 2019 album, Not Waving, But Drowning, which charts growth and change on mundane and unimaginable scales, this track stands out as a tranquil island amongst a sea of tumult.
It is an ode to the exquisite every-day, a celebration of the little joys of not just being loved, but of loving. What makes 'Desoleil (Brilliant Corners)' such a gorgeous song is that the love put forth to the listener is not unattainable. It is not a wild romance, nor some great beautiful tragedy. Instead, we are shown those slithers of comfort and peace that reside within being with another.
Carner has a talent for zooming in on the small, meaningful parts of life, and seeing them in such vivid detail. In 'Desoleil (Brilliant Corners)', you can hear love and see it – you may even feel it. My feelings for this track are just as it is put it in the refrain: 'spending time/is never a waste of time/with you.'
Breakup Song: 'What Happens When The Heart Just Stops' – Glen Hansard
Glen Hansard is the master of transforming raw, human emotion into something delicate; 'What Happens When the Heart Just Stops' is no exception. First featured on For The Birds, the 2001 album by Hansard's band The Frames, this song is no stranger to being remoulded, the story retold. The solo arrangement is one to be admired, its impact palpable even through sound-waves.
This song is not about the insufferable pain of a relationship ending, but about that person taking your capacity to love with them. It is not just a departure from another soul, but from yourself too. The gently ominous build of the music is indicative of life barely there, the heart that is no longer beating, until it becomes clear that Hansard has created the slowest of deaths – and all in four minutes 20 seconds. Somewhat paradoxically, he sings about feeling nothing, all the while his voice giving him away, the emotion coursing through it his own tell-tale heart.
Hearing the opening chords of this song pulsing through my car speakers always tugs at my insides a little bit. It may be an ultimate song of heartbreak, but I guarantee it is one you would fall in love with given a chance.
Bethany-Jo O'Neill
Love Song: Faith Evans – 'Love Like This' 
Now for the love song. Faith Evans' 'Love Like This' shows Evans having found the 'real love' that Blige seeks and deserves. The chorus' opening lines, 'I never knew there was a / Love like this before', show this perfectly. The singer is as content as she has ever been and can see 'a brand new light' as a result of this new found love that she has never before experienced. Both Evans' and Blige's tracks will easily make a listener involuntarily perform a classic two-step but for different reasons. 'Real Love' encourages listeners to dance to get over a bad relationship and learn to love themselves again before finding the 'real love' they deserve. 'Love Like This' encourages dancing to revel in new love and enjoy the happiness it can bring. Evans' 'Love Like This' is the feel good, lovey-dovey tune that will perfectly soundtrack any loved-up romantic's Valentine's Day. 
Breakup Song: Mary J Blige – 'Real Love'
What better place to search for a classic pairing of love and breakup songs than 90s RnB. Out of many, I have narrowed my choice down to the iconic Mary J Blige and Faith Evans. A controversial choice considering the title, but I think Mary J Blige's 'Real Love' is the ultimate break-up song. It is empowering and shows Blige refusing to give up on the idea of finding 'real love' after being disappointed by her last partner. She sings, 'I slowly came to see / All of the things that you were made of / And now I hope my dreams and inspiration / Lead me towards a real / Real love.' Blige recognises her self worth and knows she deserves better than what she has had in past relationships. This 'real love' is what she is ready to look for and welcome into her life. 'Real Love' is an upbeat classic that can help re-energise any broken-hearted soul this Valentine's Day and help aid them, when ready, in their new quest for love. 
Georgia Husselbee
Love Song: Taylor Swift – 'Mine' 
'Mine' by Taylor Swift is my ultimate love song as it encompasses both the positive and the negative of a relationship. The tempo is continuously upbeat throughout the song which creates an optimistic atmosphere. 'Mine' tells the story of a girl who has a negative outlook on love because of her parents' failed marriage. Throughout the song, she meets a boy who makes her start to believe in love again. The lyrics reference typical issues that couples face in a relationship, such as 'But we got bills to pay'. The bridge is the pinnacle point of the song, where the couple fight and the girl runs out of the house crying. Taylor then sings; 'Braced myself for the goodbye / 'Cause that's all I've ever known / Then, you took me by surprise / You said, "I'll never leave you alone."' These lyrics show that not all love ends and that a couple can work together to overcome issues and arguments. 'Mine' is a song about the first experience of positive love and it emphasises that love can get you through anything. I think it is a great love song because it suggests that even if you have only ever had a pessimistic view on love that can change if you find the right person who is willing to make it through the trivial issues.
Breakup Song: Taylor Swift – 'The Story of Us'
'The Story of Us' by Taylor Swift is not your typical breakup song. It is extremely upbeat, giving you a false impression of the meaning behind the lyrics. This could also correlate to how one feels after a breakup; when they pretend to be okay even though they are not. It begins reminiscent of a love that once was, and how people were often jealous of their relationship. Swift uses the juxtaposition of 'I used to know my place was a spot next to you / Now I'm searching the room for an empty seat,' to highlight how the relationship has broken down and the narrator is unsure of how to continue and where she belongs. This song is an unconventional heartbreak song, due to its tempo, which makes me want to scream the lyrics. In the chorus, Swift sings 'Now I'm standing alone in a crowded room / And we're not speaking / And I'm dying to know / Is it killing you like it's killing me?' 'The Story of Us' references the loneliness after the breakdown of a relationship, and how it takes time to get used to losing that person that you told everything to and did everything with. The song ends with 'And the story of us looks a lot like a tragedy now,' reinforcing the heart-breaking ending of the relationship.
Saskia Hirst 
Love Song: Ben Howard – 'Only Love'
 Now it wouldn't be Valentine's Day without a love song to beat all love songs. Ben Howard reminds us there is 'only love,' even in 2021. Chivalry isn't dead after all. This guitar ballad elicits the same sweet sentiment of love that should be embraced on every dreaded February 14th. A gently plucked and strummed guitar and Howard's vocals are the focal love birds of the jolly folk song. 
The lyrics, albeit, lean towards the cliche; and the title 'only love,' with the sheer amount of times it's repeated, should begin to sound like a broken record. But it treads the fine line with successful style, and Howard spins the cliche into loveliness, leaving us no choice but to embrace the warmth of the song nonetheless. It's chant-like nature with the cyclical repetition, and choir-like layered vocals, make it excruciatingly hard to resist singing along. Or merely wallowing in happiness. And nothing screams Valentine's Day more than an eccentric overhaul of love, happiness, and a lovey-dovey acoustic guitar 'forever and always' to top it off. 
Breakup Song: Taylor Swift feat. Bon Iver – 'exile' 
The Swift saga continues. But this breakup is host to 'some indie record that's much cooler than mine.' What goes up must come down, and we're going deep down a dark rabbit hole. This heartbreaker song is a tribute to miscommunication — in piano ballad form.
 The song is a colossal disaster — for its protagonists, that is. Which, with Bon Iver's Justin Vernon opening the track, and the alternating shifts in perspectives, means there isn't a distinct character to root for. A parallel to our humble, subjective lives. The song is a masterful, layered-vocal and mixed-registered voice. Mingling memory—the nostalgic and the bitter— with the piercingly potent pain of the present.
 The competing voices are a play on words, and not the comedic kind. For every one of Vernon's defeated 'I'm not your homeland anymore/ so what am I defending now?' is Swift's defensive confrontation 'I'm not your problem anymore/ so who am I offending now?' It's a battle of retort, power and word-play. So are all the best breakups, I've heard. It may be comforting if you never got that screaming match you desired in order to move on— Swift put it in a song to pour our hearts out to. Except now you're in exile, seeing yourself out. 
 Robbie Hawken
Love Song: Otis Redding – 'Cigarettes and Coffee'
In terms of repertoire, I think you would struggle to find anyone who can compete with Otis Redding in terms of beautiful love songs. Something about his powerful, gospel inspired voice, means emotion comes across forcefully and clearly, especially when it is love.
Musically, 'Cigarettes and Coffee' is a slow, brass dominated song, leaving space for Redding's spectacular voice to occupy. The basic premise is Redding and the one he loves are having cigarettes and coffee at three in the morning and he is begging her to stay for another. Whilst the brass backing remains the same, Redding's voice becomes more and more emotional and frantic throughout the song pleading, almost begging, for her to stay. Even more, he is asking for her to be his 'whole life'.
As I have already stated, the emotion that Redding is able to convey with his voice is remarkable. He conjures up beautiful images and scenes which always make me think of the one I love in the same manner as the late singer.
Breakup Song: John Mayer – 'Slow Dancing in a Burning Room'
From the very start John Mayer's 'Slow Dancing in a Burning Room' invites you softly into the world of breakups. The beautiful guitar playing creates a bittersweet atmosphere as Mayer walks through the ending stages of one of his tumultuous relationships. This is also reflected in the main riff of the song, which combines his beautiful guitar tone with a sweet melody, juxtaposed against the situation. The metaphor of the burning room is central to the songs narrative and perfectly describes a loving relationship coming to a painful end, which both parties can see coming.
The catchy chorus underlined by Mayer's soft vocals and guitar makes it easy to imagine someone belting this out whilst crying over their latest breakup. The final climax comes at the end of the song with amazing harmonies and a superb guitar solo playing underneath Mayer's questioning of whether this situation could have been avoided. Slowly, the song then fades out, much like the relationship being described and brings to an end the ultimate breakup tune.
Overall, this is an incredibly beautiful song which sums up the sadness and anger of a breakup wonderfully and is one which could make even the hardest of hearts sad.
Eesha Parikh 
Love Song: Rex Orange County – 'Happiness'
'Happiness', by Rex Orange County, to me, is the ultimate love song. Alex outlines the longevity of his feeling and questions if he'll receive the same. The song oozes delicacy, outlining the longer term vulnerabilities of falling in love. Alex's dedication towards his partner is evergreen, and he wants his lover to be able to trust and confide in him as much as he does for her, hopeful his intensity of love will be matched in the same way in their old age, when life is less vibrant. Alex is declaring unconditional love in all stages of life, even when mundane less interesting. He has fallen for his partner's soul, admirably wanting to eternally comfort them.
Breakup Song: Bruno Major – 'To Let A Good Thing Die'
'To Let A Good Thing Die', by Bruno Major, to me, is the ultimate break-up song. It reflects the interchanging irrationality of breaking up with maturity. Major exposes the harsh reality that you will never be able to control love; it is the most powerful and erratic emotion we know, taking the meaning of a breakup deeper by philosophising it. He concludes that we can ruminate on breakups but ultimately, we cannot 'summon up love/if it isn't there at all'.
Emma Gardner 
Love Song: Leonard Cohen – 'Ain't No Cure For Love'
 This is definitely a song that will leave you feeling starry-eyed and in awe of that special person when you listen to Cohen's distinctive, crooning melodies. Hailing on Cohen's eponymous 1988 album I'm Your Man, the song represents Cohen's attempt at a resurgence of urban gospel, a rather successful endeavour that results in, quite possibly, one of the love-themed chance in the book. What makes this song particularly notable in my mind, is the ever-present rich dichotomy of unwavering, everyday admiration, paired with a sentiment which suggests that perhaps things are not perfect in the relationship that Cohen sings of. The honest, unadorned authenticity of the song, displaying an unassuming, sincere kind of love is what makes it so pertinent and relatable, standing the test of time 33 years on. The oxymoronic vocals of Cohen and the backing singers synthesise with the ethereal, saxophone melody that characterises the background. The angelic imagery created in the song serves to immortalise what we're all feeling-undoubtedly, Cohen's everlasting song symbolises the unfaltering feeling that populates us all when we're in love. This is ultimately harmonised in the line: "There's nothing pure enough, to be a cure for love."
Breakup Song: Joni Mitchell – 'A Case of You'  
 Conveniently, Joni Mitchell's exquisite, heart-wrenching ballad was rumoured to be about Leonard Cohen. 'A Case of You', in my view, is the most exquisite masterpiece of all time. For those who have never had the fortune of such a listening experience, 'A Case of You' is a soulful, quintessentially agonising song, with James Taylor's dulcet guitar tones gently permeating the background of Mitchell's poignant lamentation, coloured beautifully with her dulcimer melody and mellifluous vibrato voice. The stripped back accompaniment provides an intimate and yearning call to the one she has lost.
I chose this song as my favourite break-up number, as it evidently characterises the heartbreak an anguish behind knowing that a relationship has run its course, tragically synthesised in the opening lyric: "just before our love got lost…"
It is worth noting that this song perfectly harmonises both the love and heartbreak that is often to come when we think back to the end of a relationship. This is perfectly immortalised in my favourite lyric of all time: "I remember the time you told me, you said, love is touching souls. Surely you touched mine, because, part of you pours out of me in these lines from time to time." It's certainly one to unashamedly cry to, preferably spinning it on vinyl, holding a glass of wine for full effect. I know that I certainly did after an anguishing break-up. It is certainly true that both the song and the feeling it encompasses will leave a lasting impression on the listener, almost fifty years after its release.
David Evans
Love Song: Captain Beefheart & His Magic Band – 'Observatory Crest'
Whilst claiming 'Observatory Crest' as a love song might be a bit of a stretch, the three minute track by Captain Beefheart (aka Don Van Vliet) carries an unspoken whimsical sense of longing and companionship easily equal or greater to any outburst of straightforward affection. Filled with beautiful imagery of watching the city lights from an observatory hilltop, tired out with post-show torpor and imagining 'flying saucers and all of the rest', the lyrics capture an understated moment of intimacy between two souls. What really makes the track a love song for me, however, is it's tragic yet touching origin. In stark contrast to the typically avant garde and experimental works of the Magic Band, Bluejeans and Moonbeams, on which 'Observatory Crest' was released, was a personal and commercial career lowlight for Don. Infamously, an album now disowned by its creator and having been recorded by session musicians in the dramatic wake of the band's dissolution, 'Observatory Crest' provides a heartfelt moment from an artist who was close to the edge by all accounts. Given its origin, born out of turmoil and crisis, the slow and sentimental love song is a heartbreaking yet beautiful testament to the power of companionship and unspoken affection. 
Breakup Song: CCFX – 'The One To Wait'
A one-off collaboration by two fairly obscure Washington bands, CCFX's 2017 EP has left many wondering how such a group can just appear, release utterly dreamy music and then drop off the face of the earth. The EPs lead single, 'The One To Wait' refines the tone of the whole record most compellingly and makes for a gutting tribute to breaking up, with one musical  foot in the past and one in the present. On vocals, Mary Jane Dunphe's haunting and magnetic voice despairs over how to deal with the fallout of a relationship – whether to sell up and leave town or to hold on 'and be the one to wait'. Strongly rooted in the sounds of 80s goth and merged with modern instrumentation, 'The One To Wait' is a nostalgic mix of Robert Smith-esq vocals, a bassline reminiscent of New Order era Peter Hook and jangling, delayed guitars, comparable to The Durutti Column. A perfect blend of revivalist and dark-pop sounds, CCFX's mixture of old and new perfectly situates the song matter within an era known to many for brooding and romantic tributes to love and heartbreak.
---
You Might Enjoy: