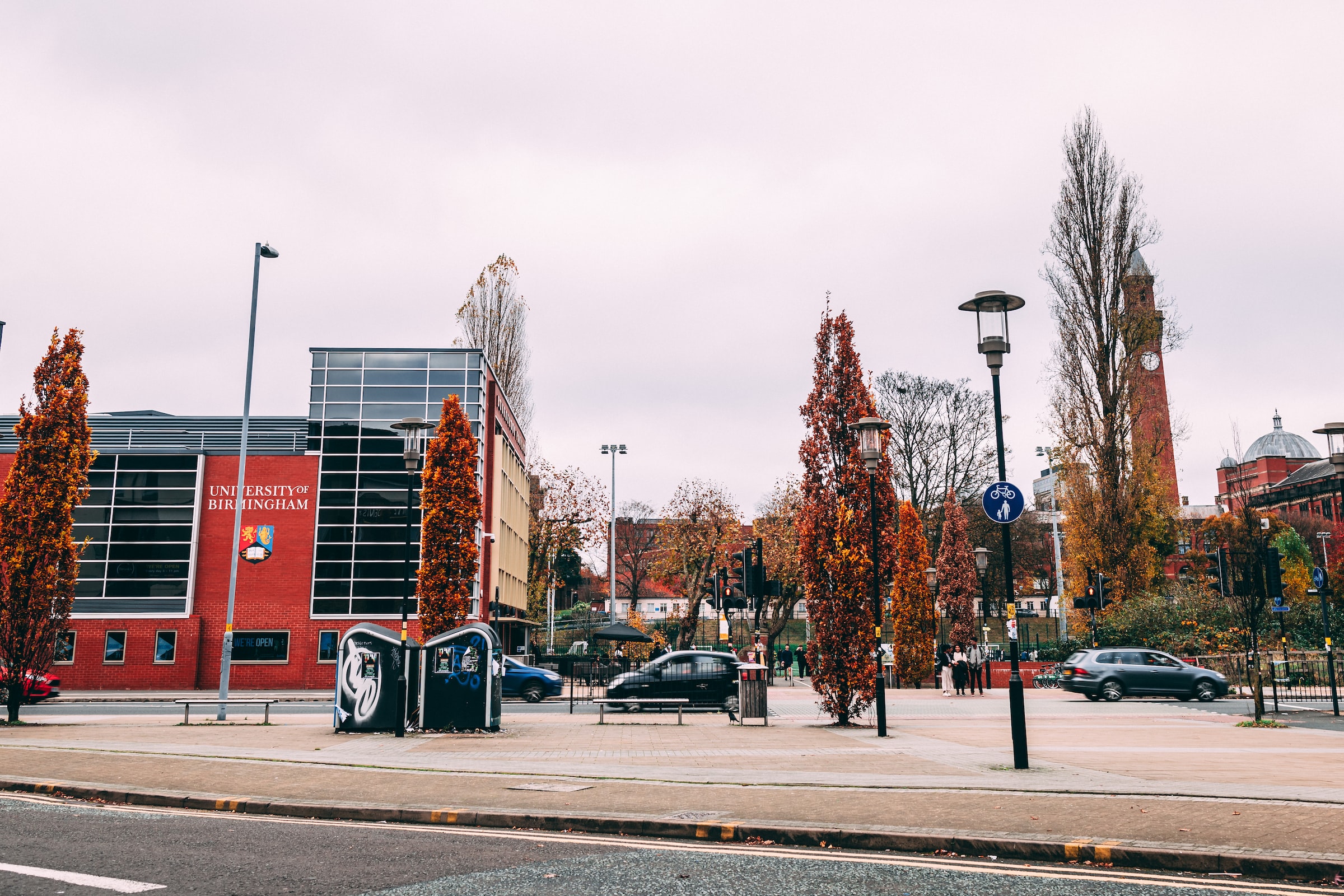 Music Critic Aimee Sargeant describes Pale Waves' new album Who Am I? as the perfect second release which invites listeners into the band's new era
Since Pale Waves' debut album in 2018, My Mind Makes Noises, was released, I have been a fan of their music. So, when it was announced that they were releasing their second album, Who Am I?, I was very excited to listen to it. The album itself takes a turn from what the first album was like in its sound, but this is most definitely not a bad thing. It has an overall more pop-rock sound, hinting back at the 90s and 00s music scene. But Pale Waves keep their modern-gothic aesthetic. Who Am I? embraces Heather Baron-Gracie's song writing to its fullest – it has inclusivity, self-discovery and pain. This album proves that Pale Waves are an indie-pop band for everyone. 
The album launches open with the lead single 'Change' which shows Pale Waves entering their new era. 'Change' has a predominant acoustic guitar backing, whilst the chorus bursts into the pop-rock energy, nostalgic of the 00s. The way this is done by Pale Waves makes it feel natural and like this is not them forcing themselves into a new sound. Heather Baron-Gracie's vocals are perfect for the song and she is a powerhouse. The song effortlessly encapsulates the breakdown of a relationship in its lyrics, juxtaposing the upbeat chorus.
The sound follows through the rest of the album. In 'Wish U Were Here' and 'Fall To Pieces' they explore further the breakdown of relationships in the most beautiful way. In 'Wish U Were Here' there is an acoustic and minimal backing with spoken word pieces intertwined at the beginning of the track and in the bridge – a similarity to the start of the music video for 'She's My Religion.' 'Fall To Pieces' is an atmospheric song that replicates the acoustic guitar moment that 'Change' has. It is a tender song that has contrasting verses and chorus, it has a lovely melody and showcases further Heather's brilliant song writing and the bands musical ability. 
'She's My Religion' is a standout track on the album. It is a raw and honest track that is beautiful. The lyrics, 'She helped me find a different kind of love, made me feel like I was finally enough / She's cold, she's dark, she's cynical, she's forever angry at the world / She's no angel but she's my religion,' are really powerful and rare to find, showing the beauty of Heather's song writing. In an interview with Redbrick, Heather told me that she wanted to represent same-sex relationships between two women in the most authentic way possible due to how their relationships are often over-sexualised in the media. I believe that this song really does capture a same-sex relationship wonderfully and it does not hide behind the clichés of playful experimentation or over-sexualisation. This is the type of song that Heather herself wanted when she was 'a young girl trying to find herself in the world.' The accompanying music video also represents same-sex relationships in the most authentic and beautiful way possible, even down to the fact that Heather included her own partner in the video. It is an inspiring and optimistic track for anyone who needs light at this time. 
Another brilliant moment on Who Am I? is the song 'Easy,' which is personally one of my favourites. The lyrics are more enriching and show the happier side of love on the album. It still has the undertones of pop-rock and is really uplifting in its lyrics and music. The upbeat, elegant lyricism and music elevates this song to something that is very catchy. This is similar to the catchy track 'You Don't Own Me,' which explores women and what it is like to be a woman in the modern world. Considering that women are still fighting for equality, this song is very empowering and epic. It is a really great pop rock song. The empowering lyrics are perfectly accompanied with the backing and the upbeat nature of the song sits right with the message that Heather is trying to get across – that no one owns you and you can be yourself.
'I Just Needed You,' 'Run To' and 'Odd Ones Out' are alike in their meanings. 'I Just Needed You' can be seen to be an honest depiction of what Heather thinks of fame. None of the material things seem to have much of an effect on her, "Why do they try/ To make us feel like/ We need these things to survive." The stripped back song juxtaposes some of the album's previous tracks and has a nice turning point in the album for even more raw and heartfelt songs. 'Odd Ones Out' is a beautiful song that has a soft melody and backing – more acoustic guitar and stripped back sound. It seems to be a more personal song on the album, it has a lot of emotion and it is constructed in a really gentle way with harmonies and minimalism. 'Run To' returns back to the pop rock song that Pale Waves had already created previously in the album. It seems to be a final moment where the band explore the rock sound more before the final track of the album. 
The title and final track of the album 'Who Am I?' is the song that really looks into self-discovery. It stands completely separate from the rest of the album with its minimal piano and acoustic guitar. It closes the emotional and explorative album superbly, it draws a conclusion to all the themes that are explored – self-discovery, love, depression and distraction, but by doing this the album emerges in optimism. 
Pale Waves prove once again that they are one of the most important indie-pop bands in Britain. This album shows a new era to their sound that takes you on an emotional and notable journey. Heather's song writing is superb, and the album sounds complete and perfect in its full. Who Am I? is the perfect second release for Pale Waves.
Rating: 9/10
Who Am I? is available from 12th February 2021 via Dirty Hit
---
You Might Also Like
Bands to Watch Out For in 2021
Single Review: Lana Del Rey – Chemtrails Over The Country Club