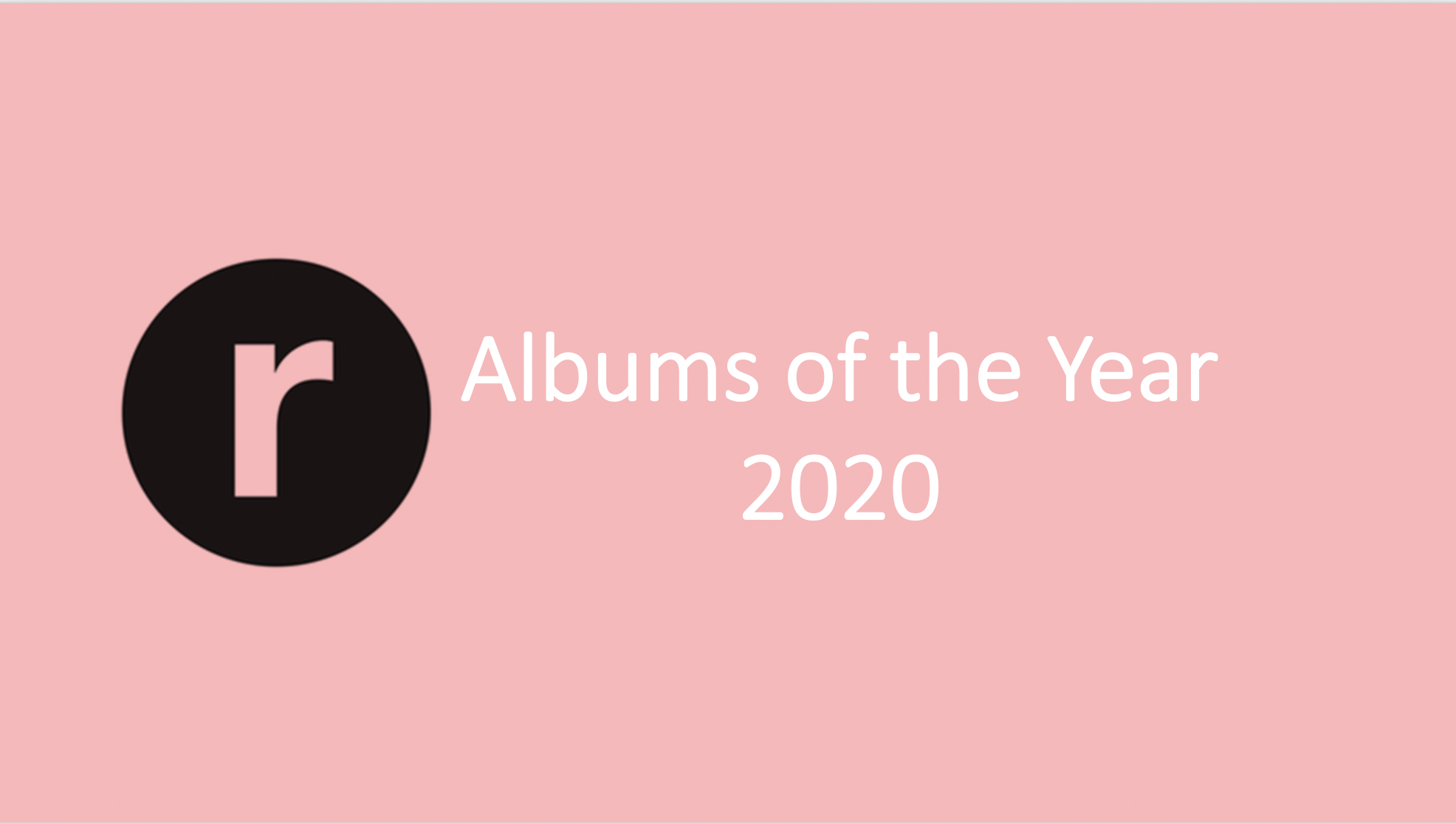 Redbrick's writers collaborate to discuss their favourite albums to be released in 2020
Redbrick Music's Album of the Year
Taylor Swift – folklore
Sammy Andrews
Back in July 2020, Taylor Swift dropped folklore out of nowhere, and in doing so, gave us something really beautiful. This is some of Taylor Swift's most mature and best song writing, as she wonderfully moves through the melancholic, fanciful and introspective forces that isolation imposes. 
Perhaps the perfect encapsulation of the imagination run wild during isolation, folklore shines because of its emotional intensity. Melding together folk inspired elements that harken back to her country roots, with dreamy synths and pianos, the entire tone of the album is wistful, suiting each song perfectly. From the romanticised idea of fate in 'invisible string' to the highly personal vulnerability of 'mirrorball' and the heart-wrenching collaboration with Bon Iver on 'exile', this is Swift laying her entire heart out. 
Yet, this is not a tell-all about her life. folklore, and lockdown in general, has allowed for Swift to indulge in fantasised stories and scenarios. From the imagined love triangle between 'august', 'cardigan' and 'betty' to the intricate narrative images weaved through the elevated lyricism of the album, this album is a poetic exploration of storytelling. 
Folklore is Taylor Swift stepping outside of the expectations of pop-stardom and exploring a beautiful and emotionally liberating pathway, one that defined folklore, in my opinion, as album of the year.
---
The Best of the Rest
Phoebe Bridgers – Punisher
Minette Life 
Phoebe Bridgers is one the most exciting and dynamic songwriters releasing music right now. Her 2017 debut album Stranger in the Alps is an absolute masterpiece, and in 2020 she has returned with the impeccable Punisher.
When she began releasing singles earlier this year, I knew this album was going to be brilliant. Right off the bat, 'Garden Song' for me is one of the best songs of the year. This is evidenced by the fact that Spotify revealed to me in my 2020 wrapped that it was my most streamed song of the year. Its ethereal, trippy sound coupled with poetic lyrics such as 'And when I grow up, I'm gonna look up from my phone and see my life' make for an absolute wonder. This continues throughout Punisher.  It's singles 'Kyoto' and 'ICU', whilst incredibly distinct from each other, were just as stunning and exciting as 'Garden Song,' and therefore I knew before the album was even released it would likely be my album of the year. 
One of my favourite things about Punisher is Bridgers' lyricism.  The musical composition of this album is also obviously stunning, but this album has some of my favourite lyrical moments of the year. One such example from the track 'Halloween' is 'But I can count on you to tell me the truth/ when you've been drinking and you're wearing a mask,' or the line 'So I will wait for the next time you want me/ Like a dog with a bird at your door' from 'Moon Song.' Bridgers' raw and honest approach to her music is what is so attractive about this album. It's an album that holds your hand when you're at your very lowest, articulating thoughts and feelings you didn't even know you felt.
I strongly encourage everyone to dip their toes into the world of Punisher, I have a feeling that everyone who does ends up submerging themselves in the brilliant musical experience.
Lady Gaga – Chromatica
Sam Denyer
After the more mixed reception to her recent work, Chromatica sees Lady Gaga returning to the dance-pop which made her such a permanent fixture in the first place. With a utopian alien planet as her setting, Gaga revels in 90s-influenced beats while tackling weighty themes such as  finding strength in misfortune. The contrast can seem stark if you pay close attention to the lyrics but Gaga retains a characteristically earnest belief in the power of music to improve your life in ways big and small.
The album's centrepiece is 'Rain On Me,' a three-minute banger which lets Gaga pit her operatic voice against Ariana Grande's silky and swooning soprano. The song is an invigorating show of solidarity in the face of hardship which reflects the rejuvenating spirit of the rest of the album. 'Replay' is a thumping anthem about healing which will play in gay clubs for years to come. 'Babylon' mixes Vogue-esque disco with Gaga's triumphant vocals and speaks to the value of self-belief.
Nothing reinvents the wheel, but few tracks miss and all of them contain something a little deeper than you expect to find in your average pop album. Chromatica is Gaga doing what she does best and if it ain't broke, why fix it?
Code Orange – Underneath
Cameron Milner
Code Orange paint a hellscape of a digital world on Underneath. Tortured vocals, dissonant guitars and fraught drums coalesce to create the most uniquely intense and crushingly brutal record of 2020. Underneath is the realisation of an artistic vision the Pittsburgh band have been honing since 2014's I Am King, and the outcome is a chaotic yet equally cinematic experience.
The record aggressively defies nomenclature with its immensely entertaining blend of industrial, hardcore, electronic and even hip-hop influences which, at its most anthemic moments, can sound almost as though a late 90s Nine Inch Nails record has been attacked by a malicious computer virus.
The LP's twisted production frequently demands the listener to expect the unexpected, with glitch-infused breakdowns and chopped up samples that, when stacked up against a wall of down-tuned guitars, forge an organised chaos no other album released this year can compete with. Perhaps even more importantly however, Code Orange know when to step away from this wall of sound and ease the pace when necessary, resulting in even heavier results when the time beckons.
In an industry increasingly dominated by convention, Code Orange have planted themselves firmly against the norm with Underneath– a record that will be looked back on as a true gamechanger.
Charli XCX – how i'm feeling now
Kitty Grant
Less than a year after the release of her critically acclaimed third album, Charli, Charli XCX unexpectedly released the Mercury Prize nominated how i'm feeling now. The album was made during the year's first lockdown as a collaboration with Charli's fans, as well as many of her past collaborators such as A.J. Cook and 100 gec's Dylan Brady.
The album encapsulates how many of us have felt this year, with songs such as 'anthems' and 'c2.0' exploring the boredom and loneliness felt by many in this year's unique circumstances. Other songs on the album, such as '7 years' and 'visions,' see Charli reflect on how lockdown has improved her relationship, adding to the deeply personal nature of the album.
But how i'm feeling now is not an album that will be stuck in its context. With a fusion of pop and electronic that is becoming a signature for Charli, the album feels like a step towards a future for music where there are no rules—lyrics about therapy can be placed on top of club banger beats ('i finally understand'), and albums can be contemplative musings about world-wide crises while still being fun.
A. G. Cook – 7G
Raphael Kalid
A. G. Cook's 49-track behemoth 7G is a treat for anyone invested in the world of PC Music as we get almost three hours of material from the mind of its founder. Inevitably, not all the tracks are fully satisfying, perhaps not even a majority. Yet there are so many great ideas on this album that it hardly seems to matter.
Different listeners will cherish different moments. For me it was the Smashing Pumpkin's cover, 'Silver''s unashamed cutesiness, 'Being Harsh' and 'Gold Leaf's' achingly pretty guitar work, and 'Acid Angel''s glitch nightmare turning heavenly that really stuck in my memory.
The album is the first solo release from the label head seven years since its inception, and the sheer variety of styles featured on an album that still manages to be identifiably A. G. Cook showcases the various potential future directions for the genre. In a time where the mainstream is saturated with trendy pastiches of the gold but old (I am looking at you 80s and post-punk revivalists), 7G shows PC Music proudly taking on the task of innovation, offering this generation a music that feels truly now.
Pillow Queens – In Waiting
Sarah Mawson
In Waiting reeks of adolescence from the first lines of opening track 'Holy Show' in which Pillow Queens frontwoman, Pamela Connelly sings 'I'm still a baby,' telling tales of youth and regret. This continues all the way to the last track, 'Donaghmede' as the same youth is found in every fragile waver of Connelly's voice as she nervously proposes some unknown listener 'stay for a week / in sunny Donaghmede' with her.
This stunning debut wears its heart on its sleeve, the band's identity coming through in every song. They sing of queer love on hit single 'Gay Girls,' family ties on the unbelievably moving 'Brothers,' and their Irish roots on the aforementioned 'Donaghmede' and 'Liffey.' The latter, named after the river that flows through Dublin, is one of the album's highlights thanks to the perfectly layered, almost hypnotising instrumentation that makes it one of the strongest tracks not only on the album, but of 2020.
You do not have to be young, Irish, or queer to enjoy this album though, as it is relatable to anyone who has ever felt any form of love and the self-consciousness that comes with it (see self-doubt banger 'HowDoILook'). Even for those without an affectionate bone in their body, In Waiting is still perfect to scream along to, the poetic lyrics are sure to swim around your head for days after. 
Clipping. – Visions of Bodies Being Burned
Ben Forsdick
Visions of Bodies Being Burned contains some of the most visceral music released this year, with every track woven densely into a slasher narrative that is captured through a series of intensely horrifying moments. Through Hutson and Snipes' nightmarish soundscapes and Daveed's technically minded flows and lyrical ability, the trio craft a record that is like many great horror films; simultaneously difficult to listen to, yet capable of rendering its subjects unable to retreat back to the silence that surrounded them prior to hearing this record. But Visions of Bodies Being Burned is a great album for more than purely masochistic reasons. The storytelling on this record is thoroughly captivating and the group's ability to form surprisingly recognisable hooks out of densely packed mixes is demonstrative of everything that makes Clipping. special. There are instrumentals on this album that still amaze me as to how Clipping. ever considered taking this sound on. The complexity of what is happening on Visions of Bodies Being Burned gives every hearing something unique that is beyond the scope of any previous listen. Cinematic, intricate and frightening to the core, it will likely be some time before we see a project quite like this.
Fiona Apple – Fetch the Bolt Cutters
Dylan Lucas
If 2012's The Idler Wheel… was Fiona Apple breaking new ground, then her newest project is her tearing the entire house down and rebuilding from scratch. The result is an album with a DIY aesthetic and an utterly unique personality. Regardless of how far you've pushed the boat out sonically, you haven't heard an album that sounds quite like Fetch the Bolt Cutters.
The album was met with universal acclaim upon release, being the first new release in a decade to receive a 10/10 rating from music journalist site Pitchfork. It's easy to see why, as Apple brings her usual dose of singer-songwriter expertise and mashes it with a pallet of unique instrumental choices such as claps, stomps and the banging of walls and chairs in Apple's own home. Special shout out the backing vocals on the title track, courtesy of Apple's dogs. Yet, the true draw of Fetch the Bolt cutters is Apple's biting lyricism. Perhaps Apple's most personal to date, this is a record about growth, socially and emotionally, drawing from powerful metaphors and stories so specific, they could only happen to Fiona.  It's amazing to think but a whole twenty three years into her career, Fiona Apple has come out with her strongest work yet – outdoing not only herself but everyone else in the room.
5 Seconds of Summer – CALM
Georgia Husselbee
5 Seconds of Summer's third single 'No Shame' from their album CALM, has been, according to my Spotify Wrapped, my most played song of 2020. As a band their music has changed and improved with each new release and they did not disappoint with the release of CALM. In a Billboard interview, their bassist Calum Hood said that this album was 'the best representation of who we are.' This highlights how personal and honest CALM is for 5SOS.
The album begins with anthemic harmonised chanting in 'Red Dessert' which really signals to both old and new fans that this album was going to be a new sound. The band wrote every song on the album, apart from their lead single 'Easier', and it is clear to tell that they have grown and matured lyrically since their debut single 'Out of My Limit' in 2012. 'Best Years' and 'High' feature the rawest lyrics on the album and they are the staple emotional songs that fans will love when played live.
Despite embracing a new sound and maturity, CALM is still an ode to the fans, with the album title being an acronym of their names; Calum, Ashton, Luke, and Michael. Songs like 'Old Me', 'No Shame' and 'Teeth' are reminiscent of the stereotypical 5SOS sound, whilst 'Wildflower' introduces new 80s synth influences to their music. CALM was released the week many countries went into lockdown, yet instead of being ignored, it was the first soundtrack of many fans, including my own, lockdown experience.
The 1975 – Notes on A Conditional Form
Aimee Sargeant 
Firstly, the album?
A 22-track album released in May 2020, originally meant to be released in February 2020, it was a bit of a late release to say the least. However, this doesn't make it any less of great album. It features songs such as: 'People', 'Frail State of Mind' and 'If You're Too Shy (Let Me Know)'. It gained a broad reception of it being critically praised and scorned. It is completely unfiltered, in its lyrics and its music.
Secondly, why should this album be album of the year?
Well, let me tell you. This is one of the most outrageously long and experimentative albums that I have seen come from The 1975. It is one of the most genre defying albums of 2020, one minute it's punk, then it's slightly country and the next is a dubstep inspired song. They have a chameleonic sound that can never fit into one particular genre which is what makes them so good. Never mind the Greta Thunberg reference at the beginning of the track, this album seems to fit into the overall vibe of 2020: unexpected, outrageous and unpredictable of what will come next.
Mac Miller – Cirlces 
Jade Matlock 
Circles may have been one of the earliest releases of 2020, but by no means has it been forgotten. Mac Miller's posthumous album is heart wrenching. Detailing his mental state mere months before his tragic death, Miller's legacy is secured with this record, going down as one of his best.
It is easy to find solace in the honesty of this record. Stand out track 'Good News' seems to be the epitome of this sentiment, refusing to shy away from the struggles of sobriety and the weight of expectation placed upon him. Through it all, there is a resounding hope to his lyricism, which has divided his fans as either comforting or further adding to the devastation of his untimely passing. Miller's lyrical optimism in hardship is an unanticipated necessity for a year that has provided people with no end of frustrations.
The ambience of Circles is one of surprising peace. Whilst it is easy to look at this album as a saddening glimpse into his mental state in his final months, the record is one of optimism, hope, and looking forward to the future —— a message that is desperately needed as we head into 2021.
Christian Lee Hutson – Beginners 
Hannah Massey 
Storytelling at its simplest, the lines of Christian Lee Hutson's debut album Beginners flow like a fresh diary entry where the ink has barely dried. In the standout track 'Lose This Number', he narrates a conversation steeped in heartache: 'Bobby helped me track you down 'cause / I just saw your name in the paper / you said "of course that reminded you of me / don't you know that's how a name works?"' His confessional, hushed tones make us feel like we are being told a secret, and Hutson doesn't shy away from exposing the ugliest of his thoughts, as he admits 'I don't care who sees me behaving so ugly / I just hate that you loved me'. He namechecks his friends as though we know them personally, and despite the specificity of the experiences that he recounts, the feelings are universal. 'Keep You Down' is one of the most heart-wrenching tracks, as Hutson laments 'it isn't hard to imagine / that you won't need me someday / but I know something that you don't / you never did anyway.' There is no grand ornamentation, ambiguity or metaphors to try and sound clever – in this and every track Hutson starkly and honestly describes life, as it is; listening feels like peeling back the bandage on a wound that hasn't yet heeled just to make sure that, yes, it still hurts.
Taylor Swift – evermore 
Anya Logue
2020 has been Taylor Swift's year. While the rest of us were busy having mental breakdowns and baking banana bread, Swift put us all to shame with not one but two beautiful new albums. With evermore, she's proved the stylistic change she started with folklore was not an accident. In fact, the acoustic vibe makes perfect sense.
Her delicate piano chords and guitar riffs are, at its best moments, somehow both beautiful and catchy. But the highlight of this album is undoubtedly Swift's lyrics. Cleverly crafted plotlines and characters fit for films are woven together in just a few minutes. We go from ruminating about someone's beauty in 'gold rush' to starting an affair in 'ivy' to committing murder in 'no body, no crime'.
Swift's talent has always lied in her ability to evoke relatable emotions no matter what story she's telling. But this album sees her moving beyond the simpler narratives of her previous work, instead exploring much more nuanced and conflicted feelings. Lines like 'I hope she'll be a beautiful fool / Who takes my spot next to you / No I didn't mean that / Sorry I can't see facts through all of my fury' nail the struggle of dealing with contradictory feelings. This thread runs through the whole album, and it's what makes evermore one of the best achievements of Swift's career.
Grimes – Miss Anthropocene
Hannah O'Reilly
Doubt has never been cast over Grimes' place in the music world as an immensely talented and unique artist. After writing her 3rd album Visions in 2 weeks on a speed binge during which she did not leave her room, we can be prepared for something innovative with every new album, and on Miss Anthropocene, the Canadian creative genius gives us just that.
Miss Anthropocene is a concept album based around a character created by Grimes to portray – an anthropomorphic female villain of climate change come to life. It's been recognised that the concept is somewhat fragmented and inconsistent in terms of how often climate change is referred to, but regardless the songs that do cover this are clever and captivating. Violence is a sadomasochistic rave-pop tale of the way we treat Mother Nature, and New Gods a sort of tribute to the deities of today – 'plastic and pollution and plastic surgery and social media'. The sounds of the album are eclectic, from chaotic dance tunes like the steampunk inspired 4ÆM, to the slower and more melodic tracks. The album also touches on other topics, in a similar dark vein, like the current opioid crisis weaving its way through the young artists in the music industry. Delete Forever is a poignant and raw, inspired by the deaths of several of her friends.
The album is a triumph from Claire Boucher, with the artist's trademark electronic experimentation cohering with the emotion heavy lyrics to create an enticing journey through her mind. It's a collection of songs that effortlessly conveys Grimes' artistry, and her vision for what the world we live in is to become.
Working Men's Club – Working Men's Club
Faith Parker
Working Men's Club's debut is an album that has propelled them to critical acclaim and recognition and is the most exciting music to come out of this year. The band blend a variety of styles, ranging from electronic to dance to post-punk and their Northern routes are apparent throughout the album.
From the offset, opener 'Valleys' is forceful and turbulent; the building electronic percussion and synths create a pulsating dance track with echoes of New Order. Syd Minsky voices his feelings of entrapment in the small town of Todmorden, questioning 'Why is the darkness so strong?'. There is a sense that the band are trying to escape the mundane through their explosive sound. Tracks 'A.A.A.A' and 'Be My Guest' have a similar urgency and intensity to 'Valleys'.
Working Men's Club's ferocity gives way throughout the album to a groovier, funky sound, heard best on 'White Rooms and People' and 'Tomorrow', which has an element of dreampop to it. 'Cook a Coffee' demonstrates their relentless energy; you can't sit still on this one. The band seem to weave a hypnotic spell that'll have you dancing.
A release from monotony, Working Men's Club is an album to put on repeat.
The Strokes – The New Abnormal
Robbie Hawken
What makes an album great?
Although this question is entirely subjective, for me a huge factor within this is the idea of repeatability. The New Abnormal has kept me coming back again and again. Despite not being at the height of their powers for some years, it was amazing to see The Strokes so successful once again, almost 20 years on from their debut record Is This It?. This album has all the hallmarks of a classic Strokes record, the intricate guitar, the sarcastic vocals, and the catchy tunes. If you haven't listened to the record, 'Bad Decisions' will be the standout track on your first listen. However, as the album draws you back in, you'll start to appreciate the rest of it. When you stare at one star others slowly start to appear around it. 'Brooklyn Bridge to Chorus' and 'Eternal Summer' were stuck in my head at various points throughout this year, whilst 'Selfless' shows a refreshing vulnerable side to the band.
All of these albums will mean something to the person who nominated them. For me, this is one of the albums that got me through lockdown and whilst I'm aware there might be better albums on this list, I don't think I could have picked anything else.
Dua lipa – Future Nostalgia 
Jacob French 
After testing the waters with her first album, the re-imagined disco aesthetic of Future Nostalgia cements 'Dua Lipa's' position as the 'female alpha' of this year's music industry. The electric, synthetic tones create a cool and fun collection of songs, using references such as the 80s dance scene to inspire tracks including 'Physical'. The cohesive collection of songs such as 'Future Nostalgia' and 'Levitating' use striking beats and computerised sounds to elevate the retro style of the album within a modern-day pop setting. 'Lipa's' pioneering approach through this method both illustrates her willingness to evolve and try new sounds as an artist, but also reinvent old ones. Lyrically 'Lipa' has concluded her ability to take on sensitive topics including societal misogyny and inequality, as seen in the song 'Boys will be Boys'. Playful lyrics such as when 'Lipa' sarcastically sings 'I should have stuck to ballet', is a clever example of where 'Lipa' uses her bold and groovy sounds to encourage important conversations on a global scale. Overall, this album has acted as a safe, fun and reassuring haven throughout a tentative year, concluding that 'Dua Lipa' is an artist here to stay.
Sufjan Stevens – The Ascension
Lillian Hope
So many of us fell in love with Sufjan Steven's Carrie and Lowell in 2015. Yet The Ascension is a far cry from this heart-breaking folk album, with Stevens moving away from his whimsical acoustic melodies, to create an album that is dominated by ethereal electronic sounds. It is a challenging album, sometimes calming, yet often discordant. But the fact that Stevens is constantly reinventing himself is what makes his music so captivating. He may have abandoned the intimate folk he is known for, but listening to The Ascension is an equally emotional experience to Carrie and Lowell. Rather than looking inward to his personal experience of grief, he looks outward to the disorder of modern America. 'Video Games' expresses a defiant refusal to be immersed in celebrity culture, to become the 'Personal Jesus' of his fans, a stance that is refreshing in our age of celebrity worship. Stevens once attempted to write an album for every state in America, but now he has lost faith in the Dream. In the twelve-minute-long 'America', he sings with sadness and regret, 'I'm ashamed to admit I no longer believe.' His lyrics capture the anxiety of our age, yet they are always deeply personal. No album of this year better depicts the chaos that has been 2020.
Declan McKenna – Zeroes
Emily Wallace
For me, any album that manages to unite the varying music tastes of my family deserves the title of Album of the Year. Zeros, the second album from British artist Declan McKenna which was released this September, was able to achieve this rare feat. With Zeros, McKenna ventures into a strange glam world, heavily influenced by sounds of the 70s, departing slightly from the overtly political songs that brought him fame and instead portraying these messages in subtler ways. 
The apocalyptic atmosphere created within Zeros feels very fitting in 2020. However, despite the sense of dystopian doom that runs throughout, the songs manage to be powerful and uplifting at times, and the album is overall very fun to listen to – one of the most important aspects to music, in my opinion. Zeros also avoids being defined as any particular genre. Each track is highly inventive, ranging from all-out rock and indie sounds to more experimental pop, yet the album is still cohesive. The influences of Bowie and Queen are obvious, yet it still feels unique and modern. Zeros was a perfect album to listen to during lockdown and will stand out as an album for years to come.
Rina Sawayama – Sawayama
Lorcan Drury
'SAWAYAMA' accomplishes everything a great album should: it stands at the intersection of masterful lyrics and perfect production. What makes it the album of the year though? Many albums released this year achieved the same. What makes Sawayama stand out from the other contenders for the AOTY crown is its originality, creativity and ability to connect to listeners.
The album blends a variety of genres effortlessly. In only 13 tracks Sawayama ranges from 2000's-inspired pop to R&B, from nu metal to rock. It's an impressive endeavor to be able to create such a cohesive and distinguishable sound, even more so in a debut album. Whether it's the grungy, middle-finger-to-the-world 'STFU!' or the destined-for-the-dancefloor bop 'Comme Des Garcons', your ears are treated to an eclectic and exhilarating production. Lyrically, SAWAYAMA is just as creative. Her ability to portray her unique struggle of feeling like an outsider because of her Japanese heritage and pansexuality is inspiring. The penultimate track 'Chosen Family' exceptionally encapsulates the importance of unconditional friendship. This hits especially hard as human connections have meant everything this year.
Rina Sawayama's ability to craft an album around this universally-relatable hardship, yet also retaining her authenticity, is why SAWAYAMA is the Album Of The Year.
Kygo – Golden Hour
Kelsey Baxter-Sibley
In his latest release, Norwegian DJ and producer Kygo has once again created a captivating set of songs, filled with addictive melodies and dance-ready production across an 18-strong tracklist. Golden Hour is an escapist journey through what it is to live and love, featuring in typical Kygo style a host of relatively unknown collaborators, such as Sandro Cavazza and Sasha Sloan. However, for his third studio album, he's embraced his growing popularity by drafting in more well-known stars, including Tyga, One Republic (who also appeared on 2017's 'Stranger Things') and even featuring Whitney Houston on 'Higher Love'. The record covers a variety of styles, from the upbeat 'Freedom' and 'The Truth' to the more thoughtful 'How Would I Know' and 'Hurting', showcasing Kygo's development as an artist to be able to maintain his signature sound across so many different tracks. It's a sharp contrast to 2017's Kids In Love, which was a collation of largely forgettable songs that felt like a rushed follow-up to the success of his debut. Golden Hour feels like a return to Kygo's Cloud Nine era, but with greater confidence to experiment evident as a result of his development over the last four years. The result is a highly enjoyable hour of music you can, and should, listen to again and again.
All Time Low – Wake Up, Sunshine
Gemma Elgar
When Wake Up, Sunshine was released in April this year, I really didn't expect it to have the effect that it ended up having on me. All Time Low were the first band I was ever really into of my own accord, with no influence from my friends or my parents, and Wake Up, Sunshine sounds like the era of All Time Low that I first fell in love with. It's reminiscent of their Don't Panic or Future Hearts days, but with all the development in skill that the band have had over the last seven years or so. Because of this, it somehow felt very nostalgic to listen to despite being a brand new album. 
Just like their older albums, too, some of the tracks are hits from the beginning and some really grew on me over time. 'Monsters' featuring blackbear was always an undeniable belter, but whilst I at first thought that 'Pretty Venom' was 'pretty pointless', it's now one of my favourite songs on the record. Now, looking at the track-list, it's a no-skips album that appeals massively to my little emo heart. 
With everything that 2020 threw at me, Wake Up, Sunshine became a much appreciated crutch through some of the most difficult moments – I felt like I was twelve years old again, learning all the words to All Time Low's new release. Now, Wake Up, Sunshine sits very comfortably among the band's catalogue of albums as one of their, if you'll pardon the pun, All Time Highs.
Nana Adjoa – Big Dreaming Ants
Bethany-Jo O'Neill
Nana Adjoa's Big Dreaming Ants takes my spot for Album of the Year because it is everything a debut album could hope to be. Recorded in her own studio, Adjoa provides the many layers of instrumentation present in this album almost entirely single-handedly. Even without this in mind, a listener can hear the hard work that has been poured into this album as each track is uniquely individual. 
Adjoa's voice is stunning yet experimental throughout Big Dreaming Ants. The opening of 'Every Song' truly demonstrates the capabilities of Adjoa's voice by layering her vocals to produce the beauty of a one-person choir. The vocals on 'Cardboard Castle' are not as delicate, but they show Adjoa's versatility. It also showcases the album's most catchy chorus, where the vocals and guitar intertwine seamlessly.
The highlight of Big Dreaming Ants is 'No Room.' Here, Adjoa uses ASMR type vocals to provide rhythmic accompaniment to the beginning of the track, which is then interspersed throughout. The album as a whole is the perfect rainy-day album, but this track in particular cannot help but remind me of rain trickling down a window with the guitar embellishments.
If this is what Nana Adjoa is able to achieve with her debut, I for one cannot wait to hear what comes next from this incredibly talented multi-instrumentalist.
Perfume Genius – Set My Heart On Fire Immediately 
David Evans
I want to be Mike Hadreas and roll about in a dirty field wearing a ribbed vest. I want to sing my heart out and confess utter love, heartbreak and despair. I'm joking of course … but Mike, better known for his project Perfume Genius, is the emotionally raw focus in his latest LP, Set My Heart On Fire Immediately – a compelling and moving record, paying homage to 80s pop and queerness which may just make you want to join him in the dirt. 
Part inspired by Hadreas' discovery of dance and his work with choreographer, Kate Wallich, which he claimed 'blew up this separation between [his] work and the world', the album saw a new step in Mike's discography, producing some of his finest work yet. Evident in the video for 'On The Floor', an ecstatic celebration of obsession, infatuation and painful separation, Hadreas brings this vision together, creating a piece that is nothing short of cathartic. Perhaps the best expression of a painful, yet warming unrequited love ever put to record, it perfectly summises Hadreas' manifesto – 'I get greedy … I'm constantly waiting and searching for and demanding a big feeling.' Set My Heart On Fire Immediately covers such a large range of personal experiences and emotions throughout but is tied together with diverse production, perfectly providing tracks with coherent deliveries, and importantly, bucketloads of that big feeling. Undeniably unique and gratefully met with critical acclaim, Perfume Genius has ascended to new heights with one of the year's best releases.