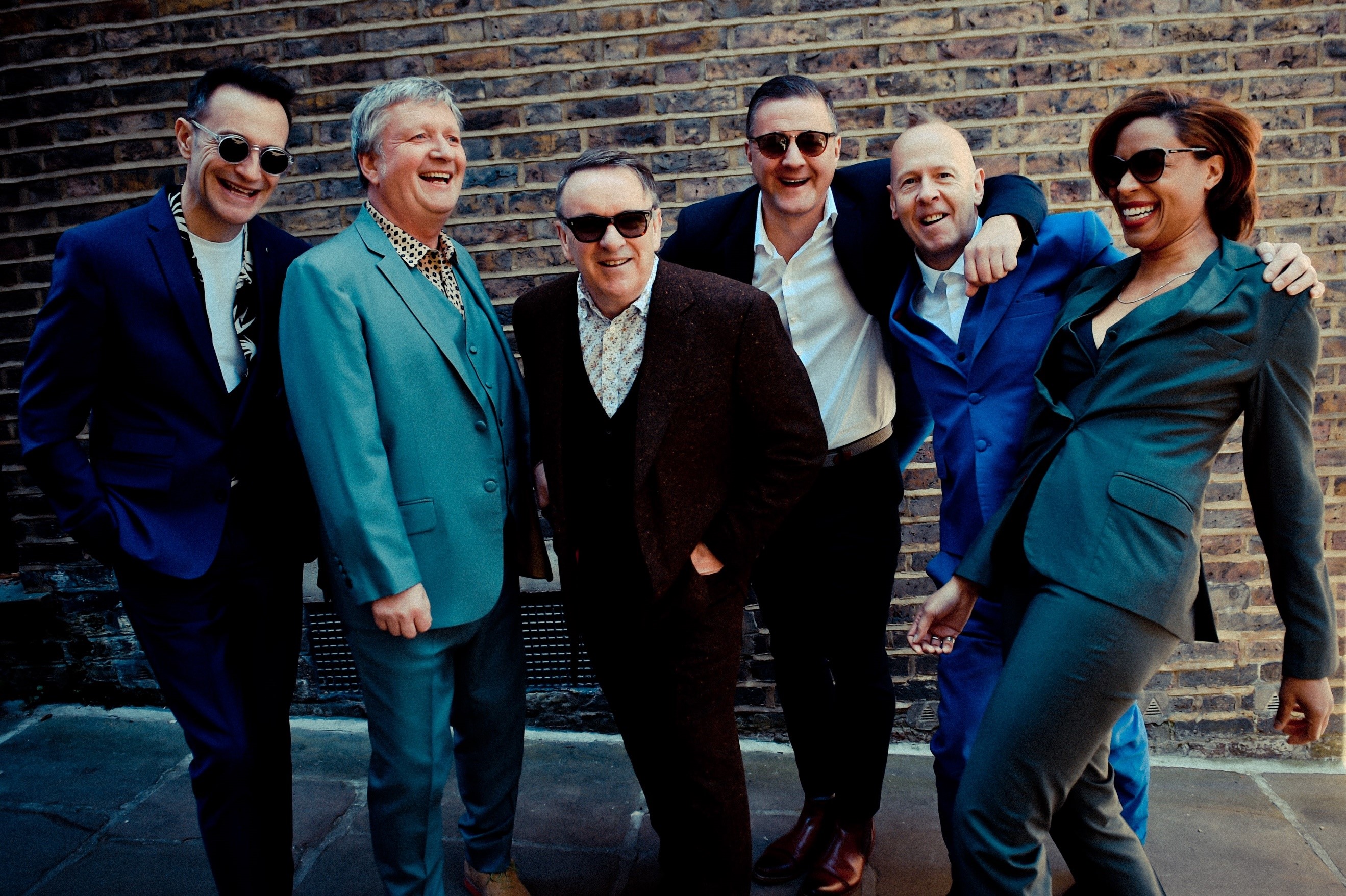 Music Editor Gemma Elgar reviews Squeeze at Symphony Hall with the Trussell Trust as a wholly enjoyable experience for a great cause
Having been raised on the music of Squeeze and those similar, I was excited to attend their performance at Symphony Hall last week, particularly when I heard that it would be in correspondence with the Trussell Trust, a charity based food bank network. This tour also came with the release of a special new compilation album selling for £10, the proceeds of which would be donated to the Trussell Trust. A few cans of soup in hand ready for donation, I attended the event, which was expertly organised and bizarrely and delightfully parallel to a theatre experience, complete with a tub of ice-cream in the interval between the support act and main event.
The lights went down and each band member was introduced one at a time through a video of each of them serving ice-cream from a van, also noting that this tour celebrated 45 years of original members Glenn Tilbrook and Chris Difford making music together. The first song, 'Footprints,' played over a charming video projection specially made for Symphony Hall; a time-lapse of the band exploring the venue interspersed with some day-to-day shots of them having a laugh. This gave some great insight into the performers as individuals, and made the concert immediately feel far more intimate and personal. A few songs later, my personal favourite, 'Hourglass,' was performed, and the summer motif was already apparent. From the sunflower image on the bass drum to the time-lapse videos of beach chairs and ice-creams, it was everywhere, and on a cold October evening it created a heart-warming atmosphere of summer positivity.
It was clear that Squeeze were using this tour as an opportunity to have fun themselves, and with a set list of 24 songs, why shouldn't they? The track list included a combination of their most famous songs and a few from their back catalogue that had never before been appreciated by a live audience, including 'King George Street,' which Tilbrook told the crowd they hadn't played on stage since its initial release 34 years ago. But on top of this, seeing Squeeze live gave me a real appreciation for the messages of some of their songs that I hadn't before appreciated. 'Please Be Upstanding' in particular came with a very positive social message to battle toxic masculinity and transphobia, showing on the screen behind the band the phrase 'This Is A Man' accompanied by an outline of a person that flicked through various shapes and sizes, including one in a wheelchair and one with a '?' On its torso above a down arrow.
Following this, the rest of the band left the stage and Tilbrook and Difford performed a few songs as a duo. Between them they had only two voices and two guitars, but the depth and fullness of sound that they managed to achieve with so little was very impressive – it was these kinds of moments that it felt very obvious that they'd been in the business for so long.
By track 18, 'Tempted', Squeeze finally managed to get its sitting audience onto their feet, which until this point had been my only concern for the enjoyability of the performance, and by the time the next track 'Cool for Cats' played, not a single person was still sitting. The crowd, of which I was the youngest by quite a margin, screamed and cheered between the finale and encore like they were all 16 and watching their teenage-heartthrobs perform. Consisting of 'Take Me I'm Yours' and 'Black Coffee In Bed,' the encore was slowed down and filled out by solos of each instrument one at a time to give some much deserved appreciation to the touring members.
To see Squeeze at Symphony Hall was overall a wholly enjoyable night, and for such a good cause, I really can't think of many downsides to the evening, if any at all.
Images provided by Republic Media