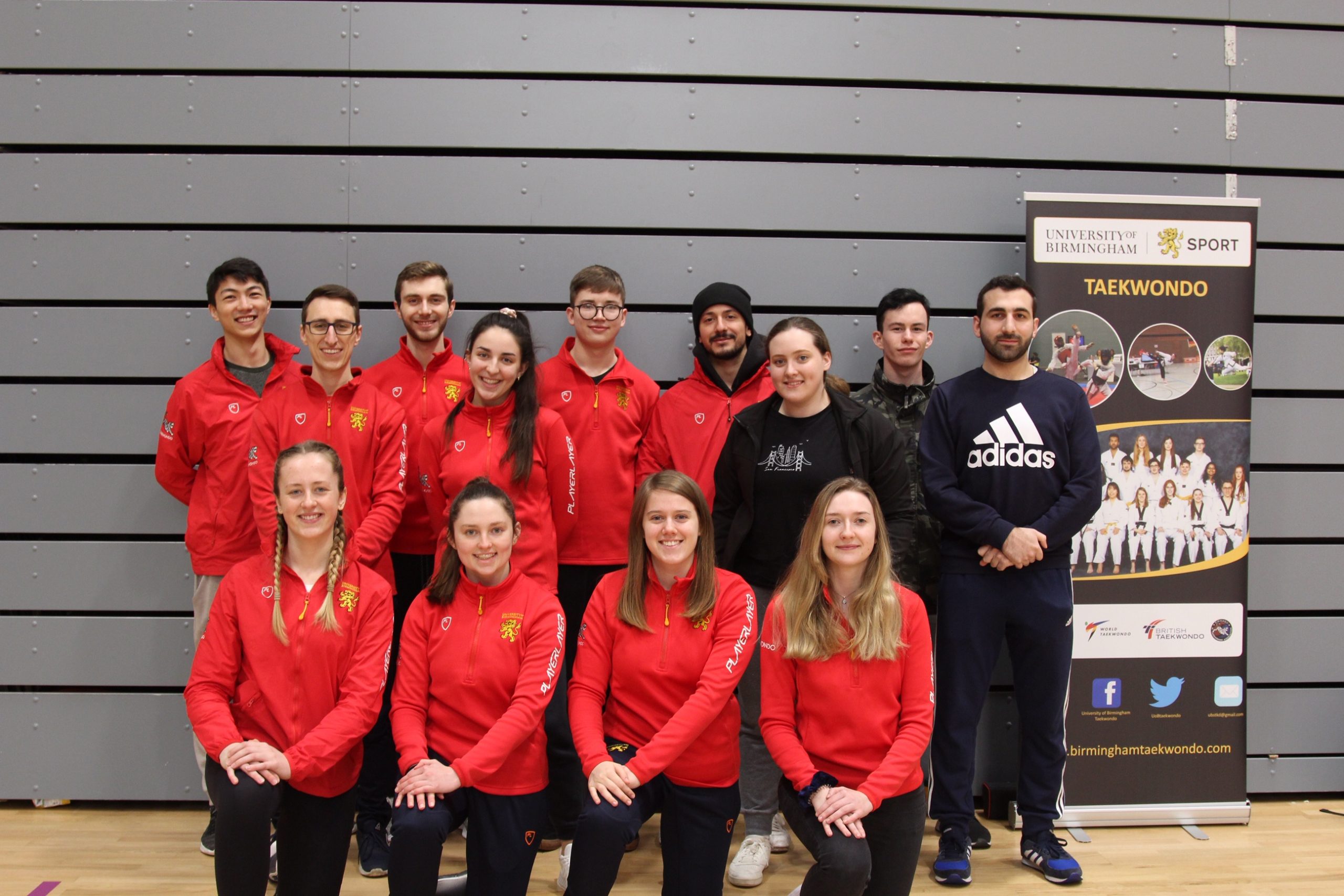 Sport writer Rachel Higgins reviews the National Spring Championships, UoB taekwondo's final event of a successful season
The University of Birmingham Taekwondo Club attended their final BUCS competition of the season last weekend at the National Spring Championships. In what was the biggest success the club has seen all year; the team came home with a total of 15 medals.
Despite initial fear of cancellation due to the coronavirus outbreak, the team travelled down to the University of Essex for two days of intense fighting and display. The first day began with poomsae patterns, both individual and team events. Captain Fabian Burkhardt was up first in WT style and came away with a well-deserved bronze. Marianna Hurst followed shortly, competing in a very talented group and narrowly missing out on the podium. The two then paired up to win gold in the team event and were joined by Eleanor Warrington to win yet another gold in a stunning triple team show.
Next was Ellie Parker, Shannon Couch and Grace Leppard who performed in their individual ITF style poomsae. Jack Harrison competed in the same style and gained another bronze for the team. In ITF teams, Ellie, Grace and Jack scored a silver for their performance and are aiming to bring home the gold next year. Both Miles Dabbs and Jack Wright also competed in B class and C class WT respectively and gained great experience in large categories.
In terms of fighting, Thomas Pibworth began in a tough category of A class and GB level fighters yet persevered through and made the team proud. Rachel Higgins and Grace Leppard also competed in A class ITF sparring, both making it to the final of their categories. In a split decision Higgins came away silver and Leppard faced a tough fight but pushed through, also claiming silver. Koray Pinarbosili had some very close fights and returned with a well-deserved bronze.
It was not only the competitors that put in the work. All the coaches should be commended for showing dedication and care in offering the best advice to the team as well as volunteers from the club helping officials, who were low on staff and judges, so the competition still ran smoothly. In terms of the overall team standings, Birmingham are currently ranked tenth out of all other UK universities.
Due to a weekend of considerable success, the team can only move higher. Captain Burkhardt has commented, 'I am really proud of what the team has achieved in the first-ever Taekwondo BUCS season. Bringing home an incredible amount of nine gold, seven silver and 19 bronze medals is an achievement that I couldn't have dreamed of last year.'