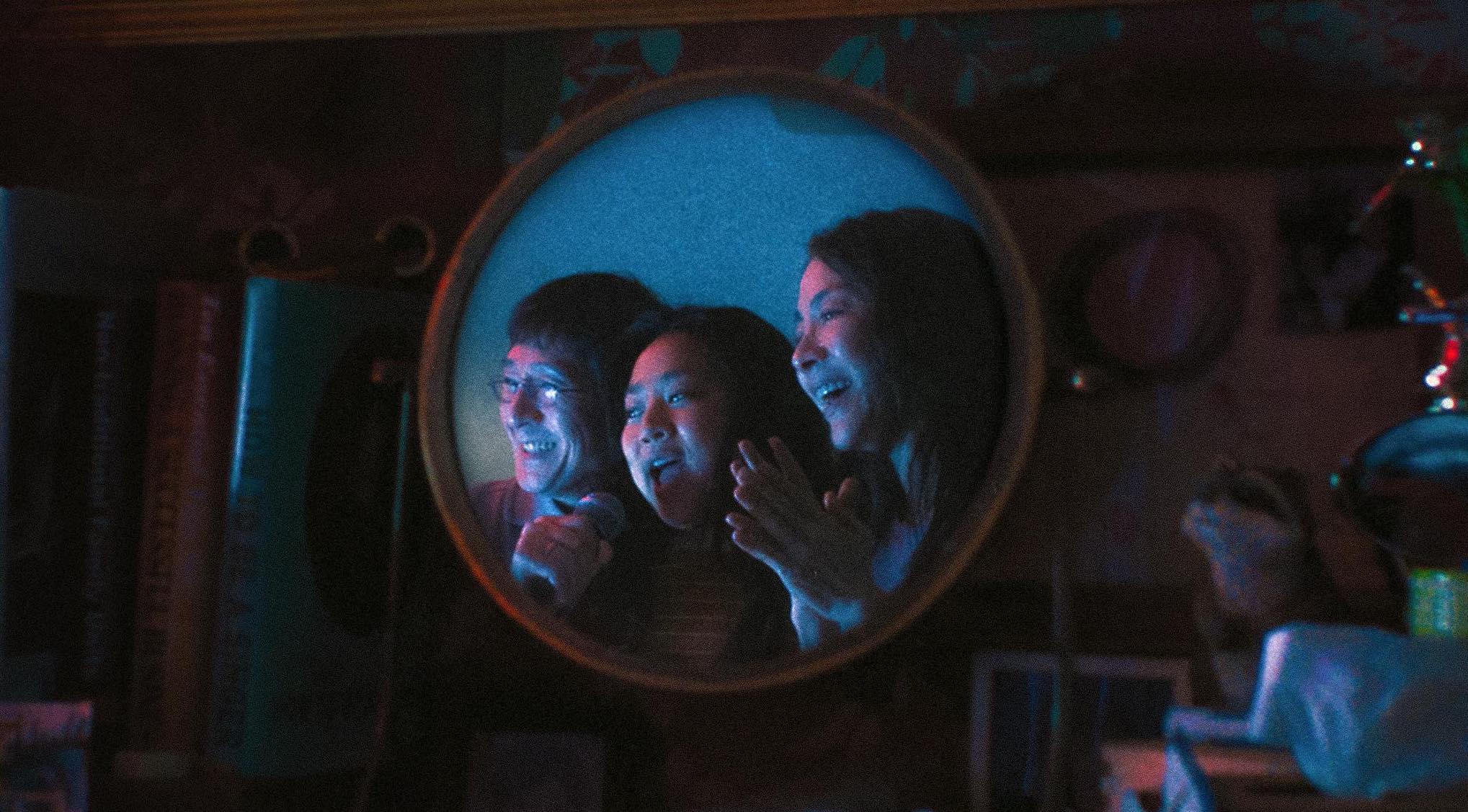 Film Editor Jess Parker discusses the successes of Best Picture winner Everything Everywhere All At Once
As of March 2023, the Daniels' Everything Everywhere All At Once has become the most awarded film in history with 158 recognitions, surpassing the previous winner, 2003's The Lord of the Rings: The Return of the King, the third and final instalment in Peter Jackson's beloved trilogy. Everything Everywhere All At Once feels like a game-changer when considering the films that are normally highly awarded. The sci-fi absurdist comedy stands out among other Best Picture Academy Award Winners, considering the likes of Nomadland (2020 winner) and The King's Speech (2010 winner), and has been ground-breaking in more ways than just its genre.
At the 95th Academy Awards, Everything Everywhere All At Once triumphed, picking up seven awards: Best Picture (received by Daniel Kwan and Daniel Scheinert, and Jonathan Wang), Best Director (received by Daniel Kwan and Daniel Scheinert), Best Actress (received by Michelle Yeoh), Best Supporting Actor (received by Ke Huy Quan), Best Supporting Actress (received by Jamie Lee Curtis), Best Original Screenplay (received by Daniel Kwan and Daniel Scheinert), and Best Film Editing (received by Paul Rogers). The film was only one win off of a 'big five', as they did not have a nomination for Best Actor (received by Brendan Fraser for The Whale).
Michelle Yeoh's Best Actress award for portraying the film's lead, Evelyn Wang, was a historic win. Yeoh became the first Asian woman to win the award in The Academy's history, and the first Malaysian to win an Academy Award in any category. In her speech, Yeoh expressed how important the moment was for her, beginning her speech by stating: "For all the little boys and girls who look like me, watching tonight, this is the beacon of hope and possibilities. This is proof that dreams, dream big and dreams do come true. And ladies, don't let anybody tell you you are ever past your prime. Never give up." Yeoh's win marked a turning point for representation in The Academy, and will undoubtedly be remembered for years to come.
Ke Huy Quan's Best Supporting Actor win was a comeback like no other. A child star of the 1980s that Hollywood left behind, Quan became one of the most popular figures on this year's awards circuit, and his Academy Awards emotional speech did not leave a dry eye in the house. Quan's recent success feels like something from a movie, stating in his Oscars speech: "My journey started on a boat. I spent a year in a refugee camp, and somehow I ended up here on Hollywood's biggest stage." After 50 years of nothing coming his way, audiences can hope that they will see a lot more of such a genuine and loveable actor as Ke Huy Quan on their screens.
It should be noted, however, that Jamie Lee Curtis' Best Supporting Actress win over castmate Stephanie Hsu was a notable snub that felt like a step back for Asian and LGBTQ+ representation in Hollywood. Although Curtis' career has been incredibly impactful, and both actors put in memorable performances, Hsu's performance in Everything Everywhere All At Once was a standout, playing both Evelyn's daughter Joy and multi-dimensional supervillain Jobu Topaki. Joy's complicated dynamic with her mother was the core of the movie, portraying the film's integral themes of love, queerness, and family. Speaking with EW, Hsu described her character to represent "the younger generation, the people who are waiting in the wings, the people who see themselves in Joy or Jobu or both, the queer community". Historically, the Oscars have rarely recognised queer actors playing queer characters, yet have celebrated straight actors that take these roles (look to Brendan Fraser in The Whale, Rami Malek for Bohemian Rhapsody, and Eddie Redmayne in The Danish Girl). Although Hsu's nomination was a massive achievement for the young actress, her ground-breaking performance felt pushed aside: Joy's story was raw and powerfully integral to Everything Everywhere All At Once, whereas Jamie Lee Curtis spent 17 odd minutes waving around hotdog fingers and took home the award.
I cannot imagine that anyone will forget about Everything Everywhere All At Once for a long time. In so many ways, the movie represents a shift from the kinds of films that The Academy usually recognises, and feels as though it has opened up opportunities for new creatives to get a foot in a door that is usually closed for them.
---
For more features, check out these articles from Redbrick Film:
The Lord of the Rings: Warner Bros Announce New Films in the Works
Austin Butler: A Vocal Approach to Method Acting