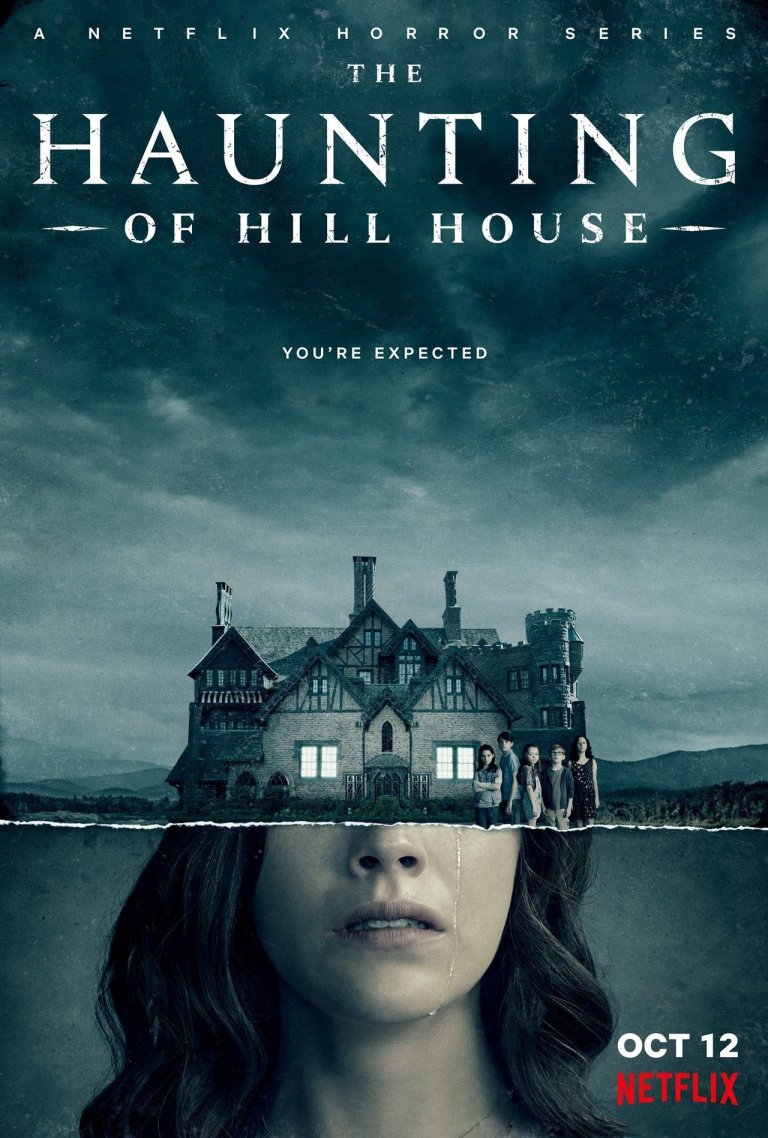 TV Critic Nicola Maclean counts down her favourite shows that have been translated from the pages of books to our TV screens
The Handmaid's Tale, Hulu.
In times of political uncertainty, dystopian literature allows us to explore our fears of what the world may become from the safety of an armchair. Nowadays, it can be difficult to find something new and exciting from this genre, as what could be worse than what is happening in front of our very eyes? 
While Margaret Atwood's 1985 feminist novel is certainly not new, the 2017 adaptation is very much exciting and a seamless translation of the source material. The camerawork in particular is stunning, with intensive close-ups on Offred (Elisabeth Moss) capturing the subtlest flickers and changes of emotion. The lighting and colour palettes perfectly reflect the tone of each scene, with the handmaids' blood-red robes a literal stain on the grey city walls. The first series was widely regarded as the most important television show of 2017, and while the later series are beginning to wander, nothing can compare with the cultural shockwave that those first episodes produced. It is an adaptation that refuses to be ignored.
The Haunting of Hill House, Netflix.
 Hill House is not widely recognised as a true adaptation because the plot differs so hugely from the novel it is based on. The original storyline of The Haunting of Hill House, written by Shirley Jackson in 1959, centres around four unrelated protagonists that explore a haunted mansion due to their interests in the paranormal. Stephen King himself called it 'as nearly perfect a haunted-house tale as I have ever read', so any adaptation would be at serious risk of falling short of the source material.
  It was a wise decision, then, that the makers of The Haunting of Hill House decided to reimagine the plot entirely, instead focusing on the Crain family whose summer spent in Hill House as children has led to serious psychological ramifications in their adult lives.
Although the show went viral when it was discovered you could play 'Where's Wally?' with the ghostly figures that haunt the background of almost every scene, viewers stayed because of its gripping narrative and layered characters. This is adaptation at its best: reimagining for a modern audience while preserving the integrity of the source material.
A Series of Unfortunate Events, Netflix.
This adaptation, when first announced, came with a great deal of suspicion. Memories of the 2004 film resurfaced in the public consciousness, something that we'd purposefully pushed to the dark recesses of our minds. But with the reassurance of author Daniel Handler's involvement in both writing and production, we crossed our fingers and hoped for a miracle.
And we got one.
Every novel in the series is given the space it needs to shine: two hour-length episodes each. This allows greater fidelity to the source material whilst interacting in new ways with the fictional world of the Baudelaire orphans. Every costume, prop and set piece has been meticulously considered, and the world seems almost Burton-esque in design. The villains counterbalance comedy and darkness with ease, especially with the introduction of Esmé Squalor in series two. With the story's complexity, a perfect adaptation seems nearly impossible to achieve. But this show's unapologetic absurdity makes for a vibrant and engaging adaptation, a credit to the book series that captivated me as a child.
Killing Eve, BBC America.
Many people I've spoken to about Killing Eve know that it was written by Fleabag creator Phoebe Waller-Bridge, but are unaware that it began life as an adaptation of Luke Jennings' novella series, Codename Villanelle. Translating this from prose to screen was always going to be challenging because there just wasn't that much to work with: each novella averages about fifty pages.
Waller-Bridge sidesteps this issue by playing fast and loose with the source material, ditching much of the first novella in order to immediately introduce the cat and mouse dynamic between Eve Polastri (Sandra Oh) and Villanelle (Jodie Comer).
What makes this adaptation so brilliant is how the medium of screen has been used to the fullest. In the first scene alone, we are given intimate details of Villanelle's psychology with a few looks, an attempt at a smile, and some well-timed music, with not a word spoken. Killing Eve beautifully demonstrates that adaptation is not just translating a text from one medium to another: it takes just as much skill, perhaps more, than writing something original.
Pride and Prejudice, BBC One.
I hate romance. Despise it.
But this? I watch this religiously once a year. This has managed to melt the ice that encases my cold, cold heart and break through to the one small piece capable of love.
Dividing Austen's novel into six hour-length episodes may seem daunting, but in fact it mimics how contemporary readers would have first consumed the story: in instalments, within a magazine, after which you would run to your neighbour to discuss that scene, or that character. But it is not just a love story, and a shorter adaptation would have risked losing town hall dances and sitting room conversations the intricately explore women's roles in Regency England, and the political and economic motivations behind every marriage.
Some may say that I only include this because of Colin Firth, and they aren't completely wrong. The image of Mr Darcy emerging dramatically from a lake is the lasting image of BBC costume drama, which makes this an adaptation to be extremely thankful for.
Honourable Mentions: American Gods (Starz, 2017), Roots (ABC, 1977), The Long Song (BBC One, 2018), The Miniaturist (BBC One, 2017).