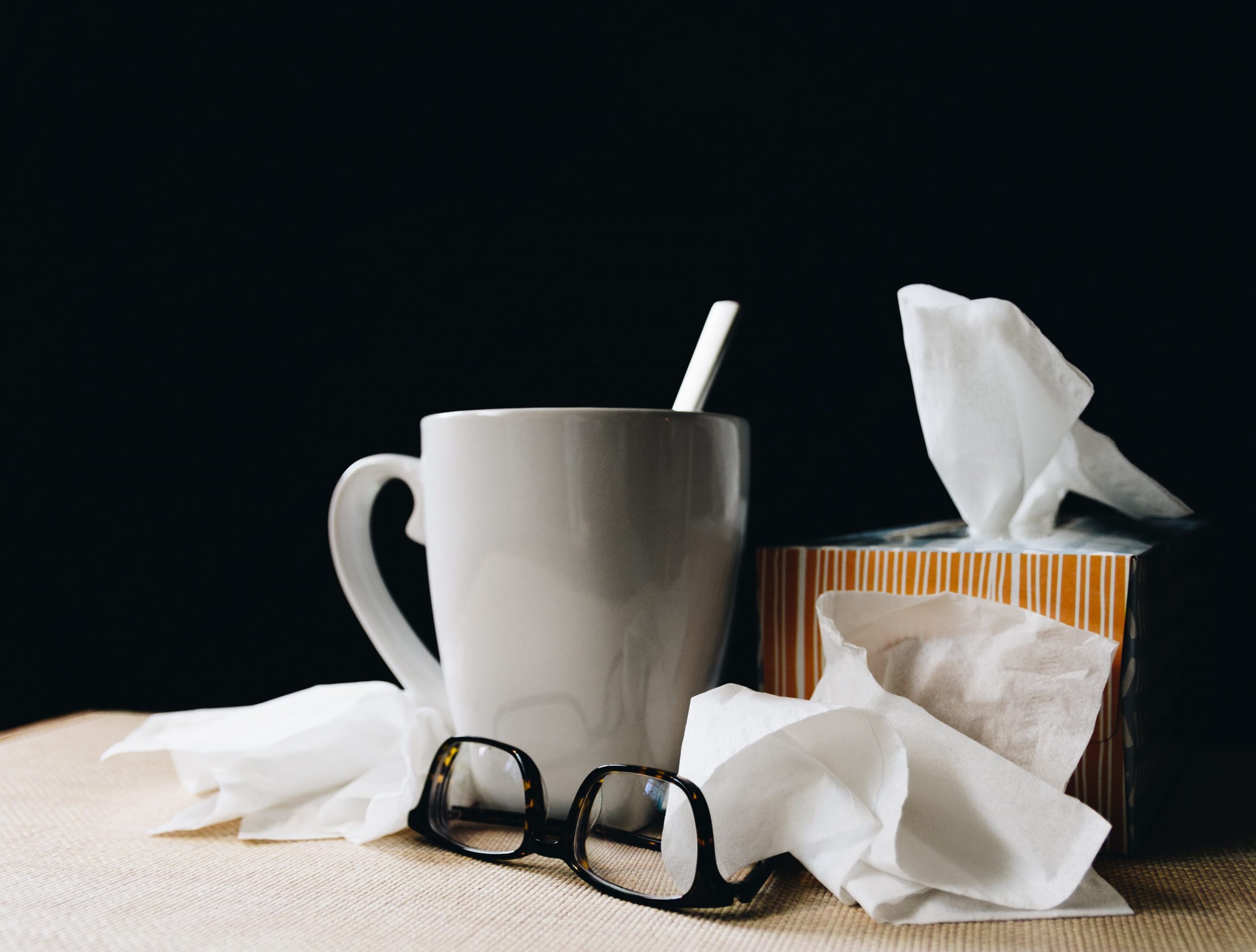 Food & Drink Editor Cara-Louise Scott takes a look at the illness branded 'the worst cold ever', arguing that the COVID-19 pandemic has left people overly paranoid about seasonal flu symptoms
We should all know by now that Fresher's Flu is far from a myth, especially with those coughs we have all heard in our lectures. With this being the case, why is there so much scaremongering about a new variant of COVID or a new illness altogether? 
Many people are scared they have COVID-19, when just a few years ago, if someone got a cold, they would self-diagnose their cold and either rest or carry on their daily lives. 
Sadly, we now live in a world where if anyone displays symptoms of a cold, we become frightened that they have COVID-19. We repeatedly hear 'don't worry, it's not COVID!' when people want to explain why they are coughing.
Instead, it seems that the cold season has begun rather early for many, as people are finding themselves becoming ill with a cold or flu virus. It has been branded as the 'worst cold ever' because people are finding themselves more ill than usual, with people struggling to shift it after a week or two, and they think there is something else that must be causing it.
Yet, this is just speculation, as a flu can generally last a few weeks anyway. Experts have said that there has been a rise in the number of coughs and viral infections now the pandemic is easing because during the first lockdown these infections fell because COVID cases were higher. However, now we can meet up with anyone we want to, and for many of us we are now experiencing lectures in a closely compact room of 100 plus people, we are more likely to catch the common cold or any non-COVID viruses.
The effects of the pandemic on our mentality is undoubtedly the reason why so many people are concerned about illnesses that they would usually brush off as seasonal and normal. We have been taught to take Lateral Flow Tests when we show any of the main signs of COVID and to stay inside if we do have those symptoms, and even now when things feel as though they could be normal, the lessons we were drilled in about during the pandemic has stayed with us, and I think they will stay with us for many years to come, if not life. Many of us have probably forgotten that the cold and flu does exist, which makes it difficult to not speculate about having COVID when the symptoms for both COVID and the flu are almost parallel to one another. 
As someone who has recently experienced the seasonal cold, I too was wondering whether I had caught COVID for the first time as I had not experienced much of a cold since the pandemic started. Luckily, it was just the dreaded 'freshers flu' instead. It is such a shame that there is a wave of freshers flu surfing universities, because it means many first years are having to miss out on lectures, seminars and social events; the same goes for second years, like myself, who are trying to experience 'normal' university for the first time.
Scaremongering on social media will always be around, and even now that cases of COVID have fallen, the media will still stir panic about the potential of a new variant, and more people getting worse colds. Because of this and the pandemic, it has left many of us paranoid and we are perhaps more vulnerable to the common illness now we can all mingle again. 
Just remember it is important to test regularly, particularly if you have any cold/flu symptoms, just to be on the safe side before attending lectures and seminars. There is nothing out of the ordinary with the cold going around, so it is best to just do what you would usually do when you get ill and that is to rest.
---
More From Comment:
I Started Uni During the Pandemic: Cara-Louise Scott
The Future of Libraries After Lockdown