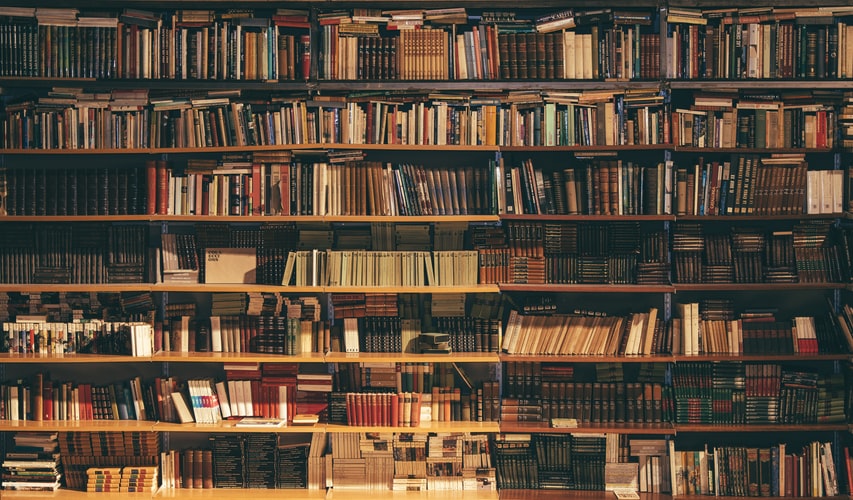 Comment Writer James Simpson urges readers to consider the future of libraries in a Post-Pandemic Britain and reiterates their importance as a vital part of our community
Since the start of the COVID-19 lockdown, libraries across the UK have struggled to remain open or to offer their usual services. Major restrictions imposed on social contact over the last year and a half have led to library services becoming marginalised or, in some cases, even closing permanently. With all legal restrictions having finally been lifted last Monday, it is worthwhile to consider the future of Britain's libraries as we come out of lockdown and the long-lasting ramifications that it has had for these vital communal hubs.
Libraries have always played a significant role in my life. My mother is a librarian, so I have always had a close relationship with them and been aware of their importance as units of social cohesion and community support. From an early age, I valued them as places where I could indulge in my love of reading in a way that was free and accessible. Of course, beyond book lending, libraries provide a whole host of other services whose importance has only been highlighted by events over the last tumultuous year. For one, people who typically depend on libraries for their free IT services, whether it be for printing, social media, or Universal Credit applications, have been deprived of this essential amenity for months on end. The latter example in particular is one that my mother has encountered first-hand. Poor or unemployed individuals seeking financial support, yet who lack the facilities to apply for it in the first place (computers, internet access, professional support), have struggled immensely in lieu of their local library. For some of the most vulnerable, this has compounded the negative socio-economic impact of lockdown. Similarly, parents who rely on libraries for their pastoral services, such as reading sessions for children, have faced challenges in the face of prolonged closures over the course of the lockdown. More than anything this has likely created a huge impediment to children's development, made all the worse by the closure of schools. Moreover, an array of recreational services, including coffee mornings, author visits, and seasonal events, have simply become unavailable. Though perhaps not as 'essential' as other services, their absence has been felt by many parents, children, and pensioners.
These are all struggles that have formed just one part of the wider plight of constant disruption and obstruction that has defined all aspects of life over the last year or so. However, they did not begin with COVID-19. Ten years of austerity measures implemented by both central and local governments have had a hugely detrimental impact on libraries. Since 2010, successive Conservative-led governments have overseen a reduction of almost thirty percent in spending on libraries. Reduced opening hours, dwindling resources, and forced closures have been part and parcel of the last decade of brutal cuts to public services. Far from originating these problems, the COVID-19 lockdown has merely accentuated them. Libraries closing for undefined periods has become a reality for everyone who depends on them since last March. But permanent closures have been a harsh and often painful reality for many people, particularly those living in deprived areas, for well over a decade now. The coronavirus may well have been the final nail in the coffin for many of these services that were already struggling well before its unwelcome arrival. However, as lockdown fully eases and our daily lives regain some faint semblance of normality, it is important, now more than ever, to save and revitalise our libraries as part of a wider social program of recovery for our public services.
This means properly funding our libraries once and for all and supplying them with the resources they need. Almost 800 libraries have closed between 2010 and 2019, and any so-called COVID 'exit plan' must entail a reversal of the damage that has already been done. After a year of chronic isolation and atomisation, the government's strategy must focus its efforts on supporting and rejuvenating libraries as centres of social reintegration and communal sustenance. From children who have been denied the joy of reading to elderly customers who long for company, members of all demographics deserve access to high-quality library services. A combination of callous Tory policies and an unprecedented public health emergency has exerted immense pressure on all our public services. As we finally approach the end of our long trek out of the coronavirus pandemic, we must work to alleviate this pressure and invest all we can into this invaluable, if often overlooked, part of social life.
---
More From Comment:
StudyTube Promotes Toxic Productivity and Most Students Cannot Keep Up
One Rule For Them and Another For Us: Why Can't The Government Abide by Their Own Rules?
Samuel Luiz's murder illustrates the ongoing epidemic of anti-LGBTQ+ hatred in society