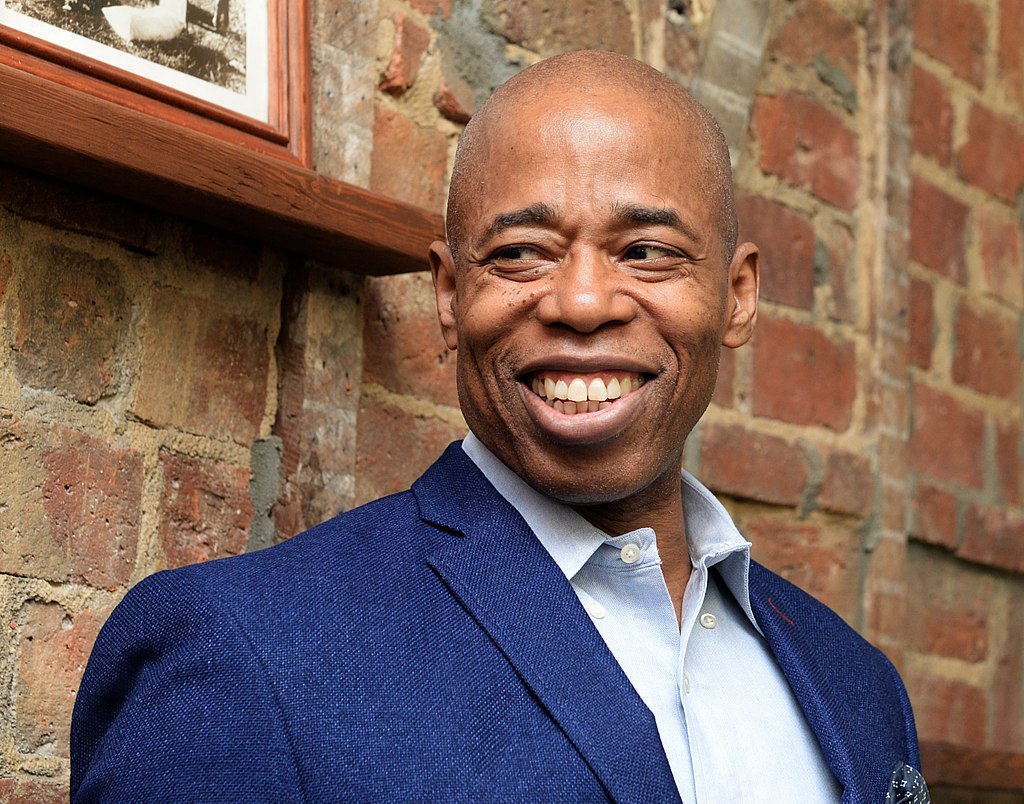 Comment Writer Kit Parsons questions what Eric Adams' mayoral win might mean for the future of New York City, highlighting his problematic political history as a reason for his distrust of the new mayor
The New York City Democratic Mayoral Primary is over. In the first round of votes, Eric Adams won 30% of the vote, with Maya Wiley on 21%, Kathryn Garcia on 20% and Andrew Yang on 12%.  This election was the first high profile election in the US that used ranked choice voting. This is essentially when each voter ranks their five favourite candidates, and the lowest ranked candidate of each round is eliminated, with those votes being reallocated based on the voter's other four preferences. After this process, Eric Adams scraped a victory with 50.4%, compared to Garcia's 49.6%. 
But what do these results mean for the city? As I previously stated when Yang's lead began to crumble, I think this win for Adams shows the power of monied interests in the city (although some missteps by the Yang campaign, such as his response to the Israel/ Palestine conflict shouldn't be ignored). Yang said that Adams' win was due to the fact that crime was the number one issue for New Yorker's therefore it would have been difficult to be victorious over the former cop. 
Personally, I do not believe New York City is in the right hands. Adams is a former republican who is uniquely Trumpian in many respects, also expressing disbelief regarding the result, as they showed a tight contest. For a man who is so Trumpian, he certainly gets much more generous treatment from the establishment media than the former President. Furthermore, despite the rising crime rates in the city, he proudly declared that he would carry a gun around with him, he would even take it to church. There are even questions as to whether he even lives in New York City, due to his New Jersey residence.
Another example of Adam's poor leadership is when he urged New Yorkers to settle disputes about illegal fireworks themselves, as opposed to calling his former employer, the police. 33-year-old Shatavia Walls listened to the advice of her public official and was consequently shot eight times after she followed Adams' advice and asked thugs to stop shooting fireworks. Leadership matters, and poor leadership has consequences. This is just one example of how Eric Adams is a man with a record of poor leadership.
Mr. Adams also has a questionable record regarding corruption. Andrew Yang pointed this out in one of the Mayoral debates, when he said "We all know you've been investigated for corruption everywhere you've gone" before adding that "You've achieved the rare trifecta of corruption investigations". Do innocent people get investigated for corruption at all three levels of politics they have worked at? Adams thinks so. I think that all of this points to more of the same: corrupt politics.  Personally, I do not believe Adams was the right choice for New York City. I would point to his corruption investigations, his poor leadership and macho-attitude towards guns as reasons for my pessimism. 
But maybe, despite this, there still is hope for New York City. I spoke to one of Adams's former competitors: fellow 2021 NYC Mayoral Candidate Joycelyn Taylor, who had a more optimistic outlook on the city's future and was willing to give Adams a chance. Here is what Joycelyn thinks about the future of the city under Adams:
"Eric ran a good campaign and was able to obtain the support needed to win so I congratulate him on his win.  As someone who spent many days out in the streets speaking with people; who has seen first-hand all of the struggles of individuals who are food insecure, homeless, living in deplorable conditions in public housing, I truly hope that Mr. Adams will do the right thing as it relates to the needs of everyday people.  He has a huge opportunity to change the dynamics in New York City in general as well as it relates to NYC politics.  He will hold a huge amount of power and it is my hope that he will utilize that power for the good of the people.  Especially for individuals in black and brown communities that we constantly talk about having disparities.  It is time to stop talking about the disparities and time to start implementing policies and procedures that will create different results.
In closing, I will just say that I hope that it does not end up with politics as usual.  I will always support those who need my support and remain optimistic about the future.  So, I will go into the term of the next Mayor optimistic but also continuing to utilize my voice to create change."
 Joycelyn is willing to give Adams a chance, and despite his previous record, so am I. I could not agree with Joycelyn more, in that Adams will have such a great power to be able to bring real substantive change for the people of New York City. It remains to be seen if he can prove me wrong.
Aside from Mr Adams, as for the future of New York City in general, I think it will be ok. It is a tough city that can come back from anything. I think as long as it has good, hard working people like Joycelyn who are willing to fight for change, they will be ok, regardless of who their mayor is.
---
Read more from comment:
New York City's Mayoral Race: Andrew Yang vs The Media
Are the Police Doing Enough to Prevent Violence Against Women? The Short Answer is No.
One Rule For Them and Another For Us: Why Can't The Government Abide by Their Own Rules?