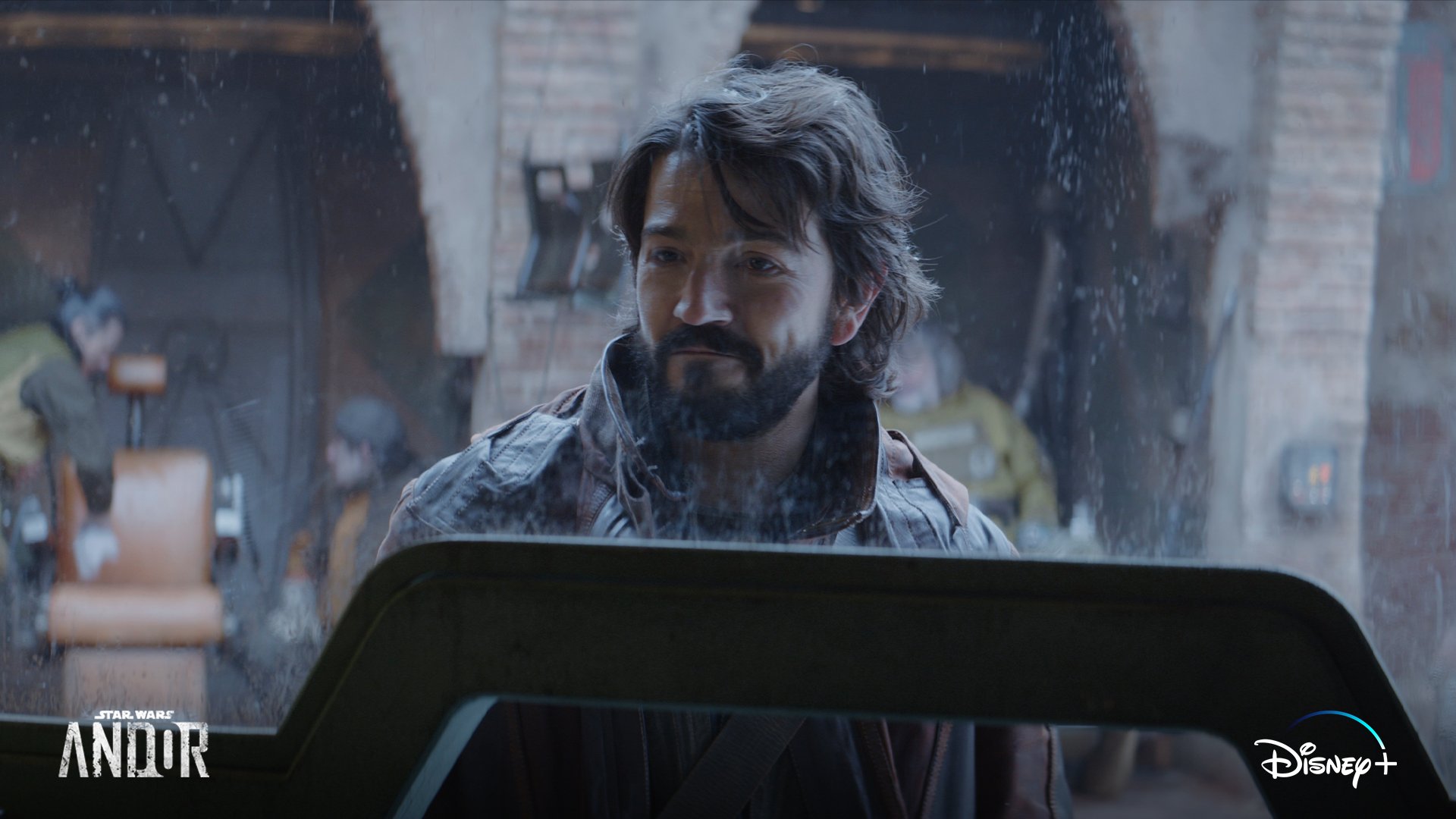 Comment Editor Gwydion Elliott explains how Andor has breathed new life into Star Wars with its immersive storylines and interesting characters
'You might as well wear a sign that says, 'I promise to disappoint you'', says Eedy Karn (Arabella Fig) to her son. She's admonishing him for slouching defeatedly at the breakfast table, but she's also summing up how I'd started to feel about anything with the name Star Wars. It's felt something like that for a long time – the fandom's attitude towards almost any new release has usually been negative. There's certainly some nostalgia for the originals and gatekeeping at work, but truthfully not many Star Wars stories have given us all that much reason to be impressed, or to be excited that the franchise is evolving. Most notably, the huge let-down of The Rise of Skywalker at the hands of J. J. Abrams left a bitter taste – the film seemed determined to do nothing new and instead re-hashed countless tired tropes. And so, as Andor ramped up to release I could scarcely muster any enthusiasm – I knew it wouldn't be for me.
Little did I know that this show would totally reframe what I thought Star Wars could do and leave me more excited to be in its universe than at any time since my childhood. Star Wars can and should have better stories for its younger audience, but for a slightly more mature crowd Andor is that revelation – expanding and breathing new life into the Star Wars galaxy. Let me explain how.
The show follows Cassian Andor (Diego Luna), a thief on the industrial planet Ferrix who is thrown into the shady inception of the Rebel Alliance, the force that in the original trilogy comes head-to-head with the oppressive Galactic Empire. A key facet of the show is that Cassian, along with every other character, is actually a normal person. Some are important, such as the senator Mon Mothma (Genevieve O'Reilly) or Dedra Meero (Denise Gough), the ambitious lieutenant of the Imperial Security Bureau. But none are force-wielding, destiny driven Jedi, or evil cackling Sith. This gives the characters, and each of their personal motivations and the political interplay between them, much more time to shine than in many Star Wars stories, revealing a galaxy that is more nuanced and immersive.
As a nice example, we get to see the authoritarian and passionately imperial Syril Karn (Karl Soller) come home from his job as a security enforcer to be admonished and humiliated by his mother, who I mentioned earlier. His struggle for legitimacy and power is deepened, because Andor took the time to let us get to know him in a way scarcely seen before in the franchise.
Recent Star Wars shows have used something called "the volume" in filming. Essentially, this is a huge, curved screen onto which scenery can be projected. As opposed to a green screen, it means that the lighting of the scene will fall on the characters accurately – particularly important when, as in The Mandalorian, your protagonist is dressed head to toe in shiny chrome armour. Andor, on the other hand, makes much more use of real sets and locations. It might sound slightly unusual, but there's a deeper interaction between the characters and their sci-fi world that only shooting on-location can provide, from rattling a broken piece of equipment to listening to the slow trickle of rain in a mossy forest. We're there, boots on the ground with the characters. I don't think Star Wars has given that opportunity much before.
These are a couple of the things that I think make Andor exciting for the future of Star Wars media, but I don't want to get too carried away and forget to express how entertaining the show is. The show has some fantastically suspenseful action, and really knows how to set up these sequences for maximum pay-off. It's full of fascinating characters and too many gripping performances to name. The show has quite rightly received a lot of critical acclaim, but deserves more attention and popularity from a wider audience as a suspenseful and thoughtful sci-fi drama with appeal to Star Wars veterans and newbies alike.  
---
Want to read about more hidden gems?
Why Crashing is Seriously Underrated
Why Detectorists is Seriously Underrated