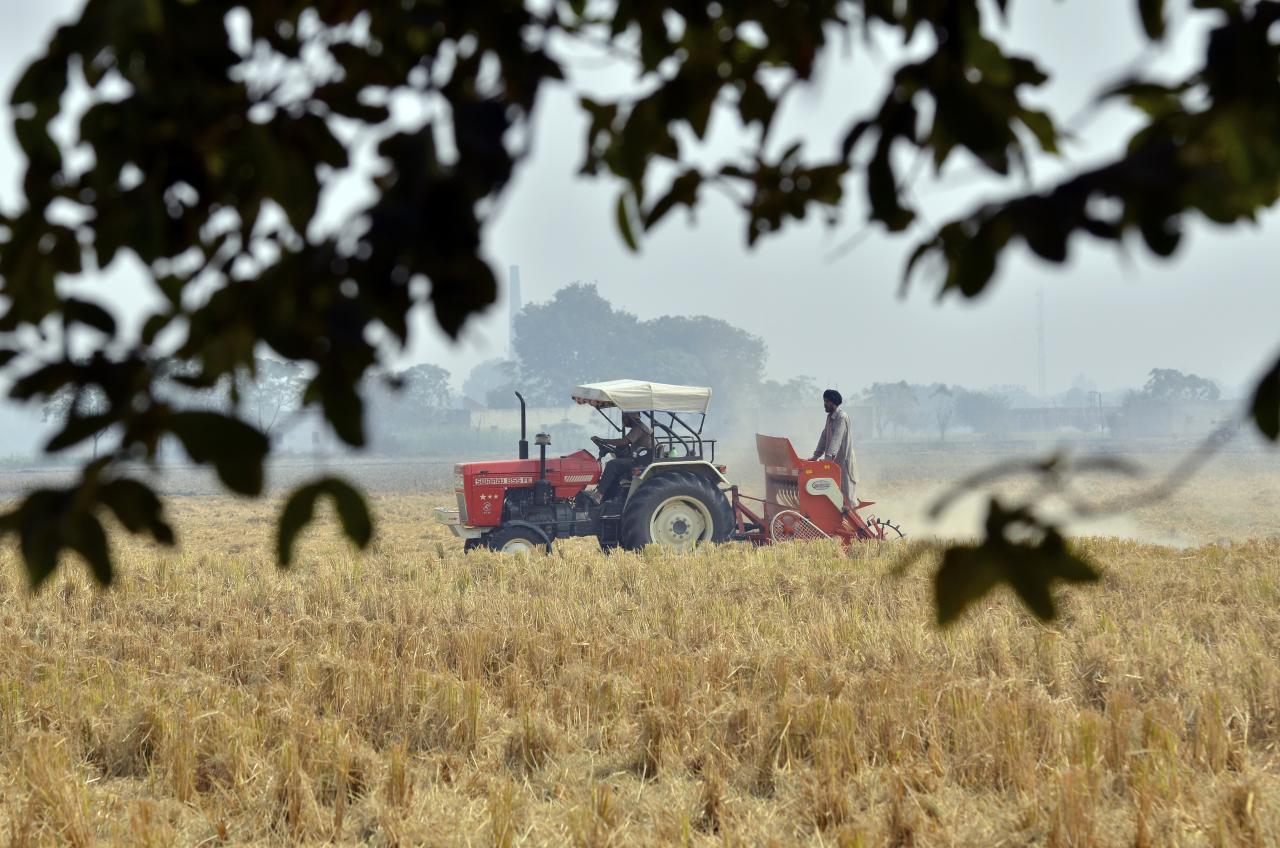 Comment Writer Rhea Phagura takes a look at the current Punjab protests against reforms to the rules that have protected farmers from exploitation, arguing that we must stand in solidarity against this exploitative move
Since September, tens of thousands of farmers have been protesting against the recent Anti-Farmer bills passed in Punjab. Under Indian Prime Minister Narendra Modi's Bharatiya Janata Party (BJP), reforms will be made to the Agriculture Produce Marketing Committee (APMC) Act, loosening rules under which farmers have been protected from the free market, leaving them vulnerable to exploitation and reduced earnings. These reforms are a 'necessary' method of providing what PM Modi calls 'more options and opportunities,' by liberalising the sector and opening it to private companies and players. However, many believe that these reforms serve one purpose: to maximise profit through the exploitation of the working-class. Previously, farmers had a guaranteed government-agreed minimum price, granting them freedom on a small-scale that is far from the profit-driven corporate interests that PM Modi's government has sought to prioritise repeatedly. Therefore, these reforms seem to be a direct contradiction to the economic livelihood of farmers. 
Farmers from Punjab, Rajasthan, Haryana and Uttar Pradesh have been marching towards the borders of Delhi, under the slogan 'Delhi Challo' ('Let's Go to Delhi'), occupying major highways, leading strikes and setting up camps in an effort to demand action. These protests are largely Sikh led, where an estimated 250 million farmers, unions and agricultural workers have joined together to march in solidarity with the organised strike. Women, men, and children, regardless of caste, all continue to stand determined, disallowing adverse conditions to disrupt their revolutionary fight. From carrying out the practice of Langar – the act of providing free meals – , to supplying essential commodities such as toiletries or menstrual items for female farmers, protestors are rightfully so continuing to fight against the neoliberal policies that endanger their livelihood.
This situation is not new. In the 1960s, then Indian Prime Minister Indira Gandhi implemented the infamous 'Green Revolution,' which saw the industrialisation of agricultural production. While on the surface, this rapid commodification improved India's famine situation, it caused more harm than good as increased prices, debt and economically driven suicides followed. Now, with surging COVID-19 cases rising in India, the current economic slump has led to the same devastating consequences. According to the National Crime Records Bureau (NCRB) as many as 10,281 farmers committed suicide in 2019, accounting for 7.4% of total suicide victims in the country. Are these bills really as 'liberating' as Modi describes? How will they ensure 'greater prosperity' when the economic and psychological conditions of farmers are being brutalized by a right-wing Hindutva government? 
What is happening right now is a reminder of India's long history of a violent disregard for minorities. From the current neo-colonialist occupation in Kashmir, to the 1984 anti-Sikh genocide which led to the murders of an estimated 30,000 Sikhs, the Indian state has continuously sought to censor these human rights abuses. Unsurprisingly, current protests fall victim to Indian 'Godi' media – media outlets that are seemingly lapdogs of Modi's government – as they are labelled and scrutinised as notoriously anti-national or as terrorists. Yet, it was only last week when footage emerged online depicting the use of water cannons and tear gas, along with reports that internet and economic blockades are being used against peaceful protestors. The failure to condemn the use of such violence against the protestors, many of whom are eldery, speaks volumes on PM Modi, and his arguably neo-fascist government. 
It is obvious that the pressure is simmering and the governments' refusal to meet the demands will likely only fuel this movement. As the movement gains international credence, solidarity from all over the world has been shown, where Punjabi musicians, students, and politicians are rallying behind farmers. Let us honour those who continue to protest against a right-wing state by expressing our solidarity and further raising consciousness on this issue. Attend protests, email your local MP, and donate to charities. As PM Modi puts it, these bills are a 'watershed moment' –– but for entirely different, radical reasons. 
 Inquilab Zindabad ('Long live the revolution').
---
More from Comment:
The Shameful Sexism Inherent in the 'Spycops' Scandal
An International Student's Perspective: Why I Cannot Support Another Round of Strikes
Don't Just Believe Women in Pain, Listen to Them: Why the Maternity Scandal is So Shameful