Winter in Amsterdam
Deputy Editor Kat Smith enjoys a chilly few days in the Dutch capital
Amsterdam is the destination of choice for many young people wanting to have fun without compromising the compulsory dose of culture expected for a city break. While 'Dam is stunning in the sun, after going in December I am a fully-fledged ambassador of visiting the home of stroopwaffels and countless bikes in the winter. Why? Let me convince you.
The Light Festival
Having just finished Edition #7, Amsterdam Light Festival has become a prominent feature in the city during December and January. Featuring artworks from all over the world, many pieces can be seen from the comfort of a boat tour or just from the paths around the canals. The art is dotted around the city and is like a metaphorical hug in the cold. A particular favourite of mine from this year's light festival was 'Light a Wish', which captured the moment you blow a dandelion to get your wish. Going underneath the installation on a boat tour was stunning.
Edition #8 will run from 28 November 2019 to 19 January 2020.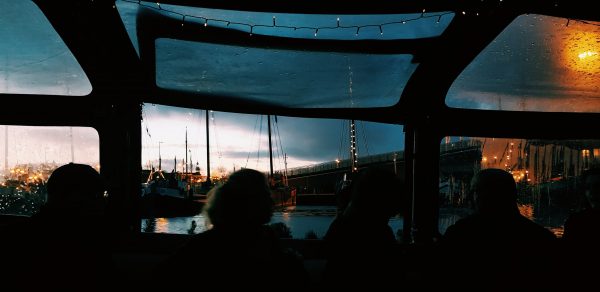 It's Significantly Quieter
Popular with British tourists and numerous stag-dos, it's hard to spot a local in the summer. Despite the Christmas period bringing in many too, there is definitely a less-touristy vibe. It's also a lot easier to get a taste for life there without the noise of men from home infiltrating... We could cycle alongside the locals, take refuge from the weather in reasonably quiet museums and generally be more relaxed.
Ice-Skating
Located where the 'IAMSTERDAM' sign used to live (R.I.P.), the impressive ice rink on Museumplein is a must for visiting 'Dam in winter. Far bigger and endlessly more picturesque than Birmingham's, I had a whale of a time skating in ICE*Amsterdam's little winter haven. The prices were also very decent, being around €10 for 2 hours of skating. And if you're lucky, the canals might even freeze over and the city is your ice rink.
2019-2020 have not been released as of print, but last year's ran from 17 November 2018 until 10 February 2019.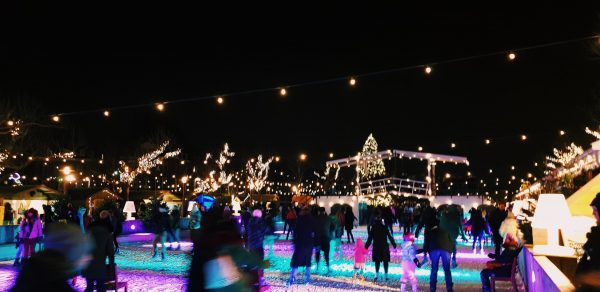 One of the cosiest places
Being cosy in the cold is one of the best feelings...fact. With numerous cafes, independent shops and markets, Amsterdam is like a bowl of soup when it comes to warming you up from the inside. I especially loved the Foodhallen, comparable to Digbeth Dining Club if it multiplied by ten, which offered cuisine from around the world. I got the best burrito bowl and frozen yoghurt I've ever tasted, all in this little safe haven from the cold.
The Dutch even have a word encompassing this: 'gezellig,' which captures everything from 'cosy,' 'friendly' and generally, feeling all fuzzy inside. You don't get this cosiness in the blistering heat of summer.