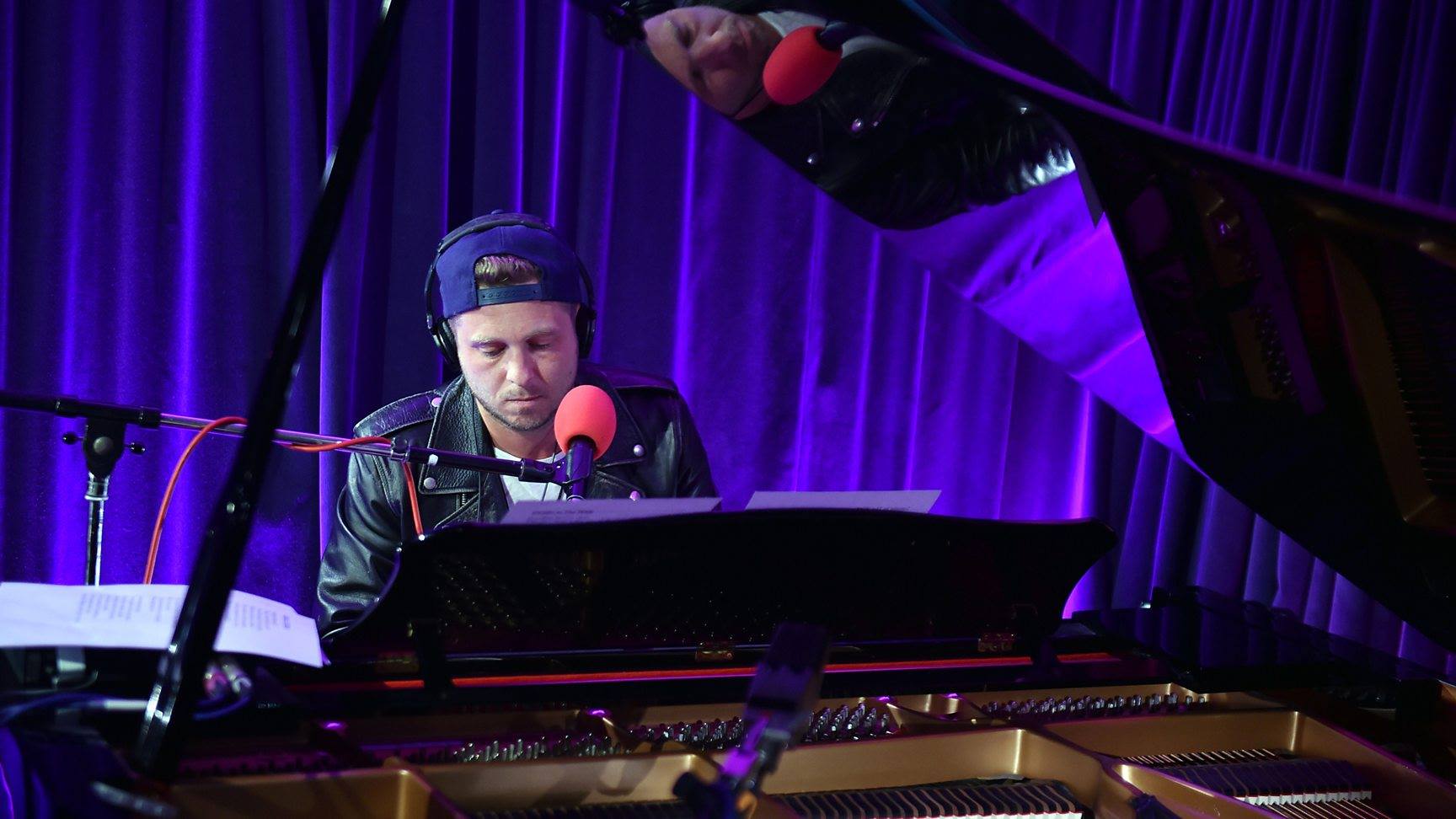 Music Critic Charley Davies talks us through four songs that One Republic's Ryan Tedder has worked on, and explains his impact on the music industry beyond his own band
I count my lucky stars to have seen Ryan Tedder's band One Republic perform twice: once locally at the 2016, BBC Radio One's 'Big Weekend', held next to Exeter's Powderham Castle, and again in March 2020 at the London Palladium (the first performance after the band's two-year hiatus). To date, One Republic are the only band which I have seen perform twice live. As both concerts of these aforementioned performances were attended by my family and I, this can be seen as a testament to the artistry behind the lyrics, tunes and how they are ignited by the band on stage. Ryan Tedder, the band's songwriter, produces lyrics which are as meaningful as they are catchy. Songs about Tedder's own struggles with depression, like 'Better' and 'All We Are' are admissions that life isn't as vivacious as a performance; and in retrospect, they carried an extra charge of foreboding during the Palladium performance, as it was within two weeks of the first UK lockdown.
Though to us Tedder is the lead singer of the Grammy nominated band who have produced hits which we know as 'Counting Stars', 'Love Runs Out' and 'Apologise', this Colorado born performer of keyboard, rhythm guitar and percussion is a lyricist in his own right, forging a collective of hits which we tend only to associate with the artist performing them. While there are a plethora of hits (you only need to explore Spotify's 'Ryan Tedder: The Hitmaker' playlist to the list of some of them), I have cherry-picked four on which to elaborate further: 'Ghost' by Ella Henderson, 'Wings' by Birdy, 'Burn' by Ellie Goulding, and 'Halo' by Beyoncé.
Indeed, one of the reasons I collated these four is due to the semantic similarities in their names. Alone, the words 'Wings', 'Halo', 'Burn' and 'Ghost' carry rather mystical connotations of morality, religion and ghost-lore. But these songs are household-name hits, and for their lyrics we thank Mr Tedder.
---
Ella Henderson, 'Ghost'
To begin, a single that hit number one in the weekly charts: 'Ghost' sung by Ella Henderson. Some might remember Ella from the 2012 and ninth series of the The X Factor.
Though she placed a mere sixth, she soon swept into success, signing with Simon Cowell's label Syco the next year and releasing her debut studio album, Chapter One the next year again, in which played 'Ghost'. Despite using the motif of a nightmarish 'Ghost' which seems to represent a former lover of Henderson's, the song is upbeat and engaging, as the artist cries to be rid of the faceless figure riddling her with the pain, insomnia and 'hurt' of their once 'true love'.
It's impressive to know that through the help of Tedder's co-writing, eighteen year-old Henderson made enough of a mark on the industry, with The X Factor and 'Ghost', to continue to haunt the music industry with hits like this and 'Glow', another top-20 single.
Birdy, 'Wings'
Ella Henderson isn't the only young artist who has been elevated by song-writing. Birdy, who is 25 years old like Henderson, was just 17 when 'Wings' was released. Indeed, Birdy had already established herself as an artist with potential, having won the Open Mic UK musical competition at the age of 12. 'Wings' is almost designed for Birdy. The song-title alone conjures images of something light and otherworldly, which Birdy's musical talents certainly embody. Taking a much slower pace than 'Ghost', 'Wings' is led by Birdy's angelic riffs, simplistic drum beats and the occasional piano score in a major key, likely played by Birdy who learnt piano from seven. The tone is comparatively light, too, with the 'Wings' seen as a signifier of individuals being uplifted 'for the rest of our lives', so say the lyrics, as opposed to entrap us. The song scored eight in the charts; not as high as counterpart Ella Henderson, but still incredibly impressive. I had no idea it had been written by Ryan Tedder until he performed the song at the Palladium concert.
Ellie Goulding, 'Burn'
It was only at the Palladium concert, also, when I realised that a song I had already heard performed live before was written by Tedder and, coincidentally, the same performance where I first saw One Republic perform: Big Weekend. Ellie Goulding's 'Burn' is unquestionably the most famous pick from her album Halcyon Days. As I examine each of these songs, I consider where I hear lyrical similarities with One Republic's music. When I hear the line from the second verse of 'Burn', 'what we see, is everybody's on the floor / Acting crazy, getting loco to the lights out', it transports me to the lyric 'Everybody goes through moments of losing their clarity' from One Republic's 'Better'. I have always enjoyed sensing a hint of sass amidst what have the potential to be quite drippy songs, and I felt like this was conveyed in both through the abrupt increase in pace in conjunction with the spitting-out of the words.
Beyoncé, 'Halo'
The final song of this quartet did not make it to number one of the UK charts either, and happens to have the oldest release date; but it's arguably the most famous song of them all. In-fact, this might make it harder to believe it was written by Ryan Tedder because we place the song next to its superstar of an artist. Beyoncé's 'Halo' (2009) is an iconic hit from her third studio album, I Am… Sasha Fierce. The song is as timeless as Beyoncé herself and cannot help but be met with the circling of hips (perhaps in a halo shape) as the claps underscore the chorus repeating the titular 'Halo'. Beyoncé, a goddess, is an inspiration to aspiring young, female female artists wanting to pave their way as business women in an industry Queen Bey admitted herself (in her 'Dear Class Of 2020' speech) is male-dominated. Tedder performed 'Halo' at One Republic's concert at the Palladium theatre, with his support act, Allie Sherlock, even featuring for a verse. It clearly requires two to take on a song belted by Beyoncé, and it was magical to see the moment shared between a man in his forties and a girl in her teens.
While it might seem indulgent to dedicate a whole piece to an artist who did not even record the songs which were discussed as his own, I hope it highlights an artist can exist separately from their already successful band and elevate other artists with the additional strings to their bow, without compromising their credibility. In-fact, it was through writing and producing music for other artists that Ryan Tedder won his three Grammy Awards: Taylor Swift's 1989, Adele's 21 and 25. Ella Henderson, Ellie Goulding, Birdy and Beyoncé are just a few of the artists for whom Ryan Tedder has written. As for what's to come, all I can say is that the future looks good.
---
You Might Also Like:
A Beginner's Guide to: Joni Mitchell
A Beginner's Guide to: JPEGMAFIA