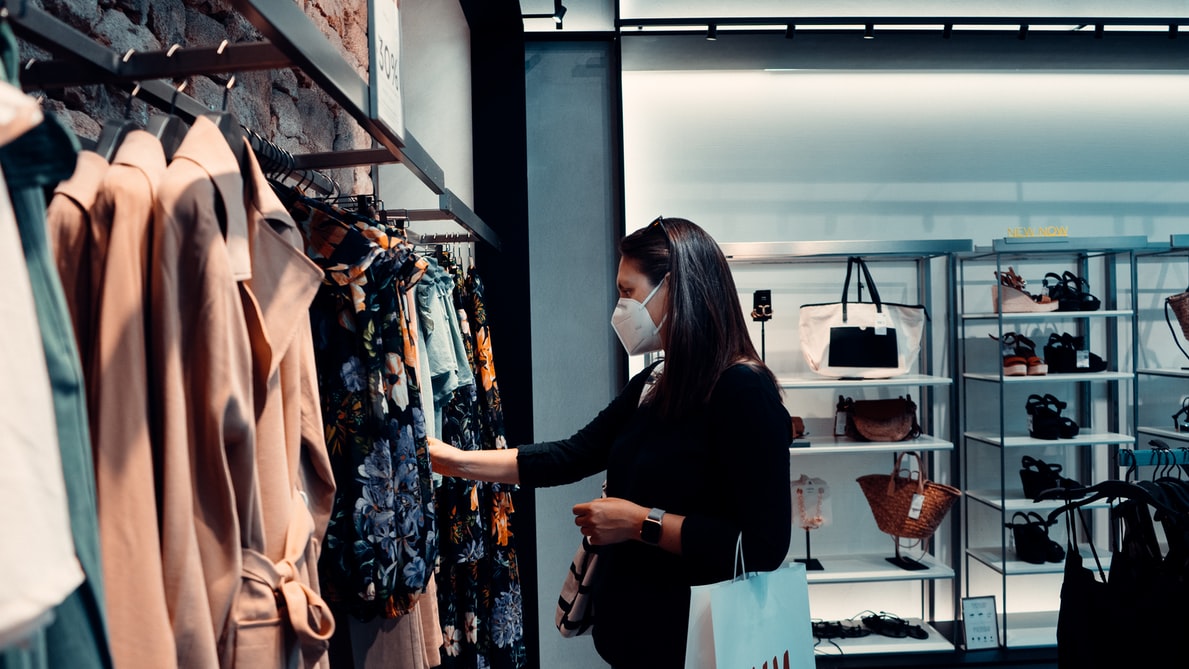 Life&Style writer Laura Barnes praises the 'Good on You' app which helps consumers to shop fashion more ethically and sustainably
You! Yes, you! Do you follow the latest fashion trends? Are you constantly shopping for new clothes for your wardrobe? Do you want to live in a better, more sustainable world? Then this fashion app is what you've been looking for!
In an age of rising veganism, David Attenborough documentaries and growing environmental concern, it is a wonder how the app 'Good on You' hasn't gained more widespread popularity. Easy to download and most of all free, the informative app ranks fashion brands on their ethical sustainability. Each brand is rated out of five for their commitment to three areas: working conditions, the environment, and animal wellbeing. Brands that score well in these fields tend to pay their workers fair wages, have cut down on their use of resources and energy, think logically about the disposal of waste products and do not use animal fur or exotic skins.
This pocket-sized personal shopper gives you access to a whole host of information on over 2,000 brands; guiding you through the ethics of fashion retailers so that you know which brands to buy from and which to avoid.
Having a deeper look at the app, the data is rather startling. Some of the most popular high street brands are simply not doing enough to save our planet and its inhabitants. Whilst New Look is doing little to reduce its greenhouse gas emissions, ASOS is not ensuring a living wage for its workers. River Island can also be considered as one of the worst offenders who fail to publish any information about their environmental policies, keeping customers completely in the dark about how their actions impact our world.
Reading further into the covert operations of various brands, you realise the deception of companies who position themselves as eco-friendly, when the opposite is the case. This misleading marketing strategy has been dubbed 'Greenwashing', and many brands are culprits. In 2013 H&M introduced a recycling scheme where you could donate your unwanted garments in exchange for a coupon. Not only was it reported that 'only 25% of the clothes going into recycling actually end up in sorting plants' but most of the clothes were sent back to developing countries where they were unable to be processed. H&M is a prime example of a company who uses clever marketing to distance itself from its role in damaging the environment. The Good on You app sheds lights on these inconsistencies and guides you towards a greener alternative.
An alternative like the affordable but relatively unknown company, 'Honest Basics', who are making progress in establishing an ethical fashion brand. Using materials such as organic cotton, limiting the amount of chemicals and water used in production and monitoring health and safety issues by visiting its suppliers, Honest Basics is doing lots to conserve and protect our environment.
The Good On You app is therefore definitely worth downloading as it enables us to see the darker side effects of our late-night shopping splurges and encourages us to make better, more sustainable choices when buying clothes. Whilst it's easy to criticise the multi-million-pound companies for their production and marketing practices, it is also important to remember that as consumers, we hold the power in the supply and demand chain of production. Maybe it's time we spent our time researching and buying from brands that are committed to the sustainability of our planet rather than ones that are committed to its destruction.
Liked this article? Check out more on fashion and sustainability from Life&Style:
How Depop is Normalizing Sustainable Fashion
Buying Clothes Ethically: The Lost Stock Initiative