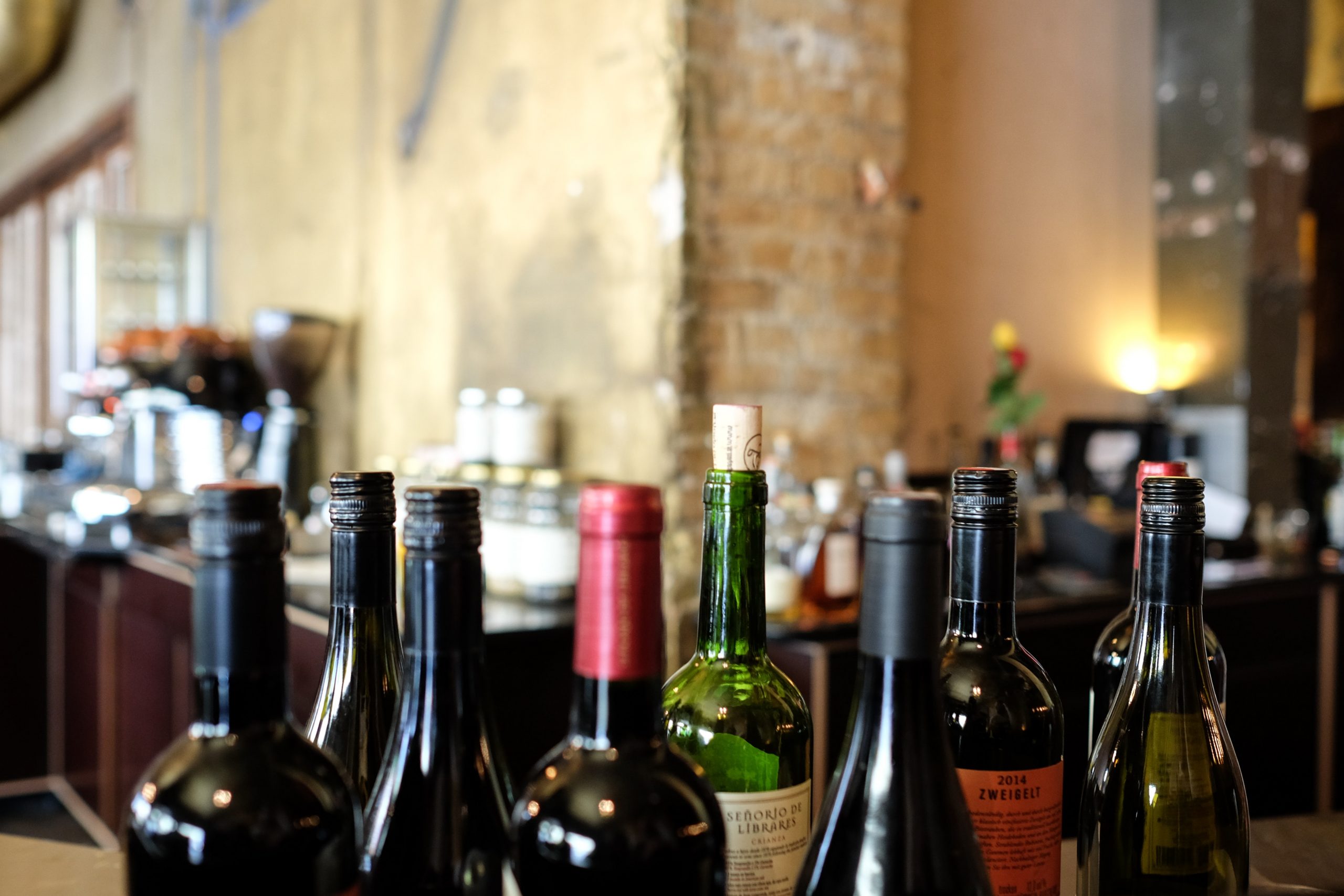 Food&Drink Writer Genevieve Ktrska gives her top tips for buying wine on a budget – without having to judge by the label
Images by
Pxels
, Timur Saglambilek
There was a time when I, like any student on budget, simply bought the cheapest wine the corner shop had to offer. £2.50 rosé? Sign me up. A two-litre bottle of Lambrini? Yes, please. Many a birthday has been celebrated with Aldi's cheapest Cava. Of course, a true wine connoisseur might take issue with me describing Lambrini as wine, but I didn't know any better – I was a bargain hunter.
Yet a recent article from The Independent suggests that times have changed. With the Instagram aesthetic dominating everything from shopfronts to food, millennials are buying wine based on the label rather than the budget-friendly price tag.
When in doubt, I too default to the prettiest label. Are our fickle, Instagram-addled brains to blame? Or maybe we just never learned anything about wine, and so a nice design is all we have to go on. This may be a 'First World Problem,' but I'm going to attempt to solve it anyway, by taking you through the three wine lessons I've learned so you don't have to.
The Italian Way: Wine is about socialising
I once stayed in a hostel in southern Italy with no other guests and no Wi-Fi. It was just me and the owner's elderly father, Giovanni, who spoke no English – whilst my Italian GCSE was long forgotten. I thought I was going to have a miserable time.
But on my first evening Giovanni cooked us both dinner and handed me a glass of red wine. 'I don't really like red wine' I said, but he didn't understand. I smiled weakly and started drinking. Three hours later I discovered that, in fact, I loved red wine. Giovanni and I put the world to rights in a garbled mixture of Italianglish. We get merry on homemade red wine every evening of my stay and ever since then I've been certain that the best conversations are had over a shared bottle of wine.
The Argentinian Way: Don't drink French Malbec
Overlooked by the Andes and acres upon acres of vineyards is a city called Mendoza, the hub of Argentinian wine country, where £20 will buy you a day-long wine tasting experience.
Before the inevitable hangover I learnt some valuable things. Firstly, different wines are made from different grapes, something my formative Lambrini years had never taught me. Secondly, you should never buy French Malbec. According to my Argentine guide, in French 'malbec' means bad beak because it smells bad and tastes bad. Apparently, Argentina is the only acceptable source of Malbec, a rule I stick to no matter how attractive the label.
The British Way: Help is at Hand
Given that the current situation makes the first two lessons rather inaccessible, I've saved the easiest until last. In April I stumbled across a podcast on How to Understand Wine, you can buy the wine list from the supermarket and listen along to learn about everything from Brut Champagne to Sainsbury's own brand Beaujolais. To save you the hassle I've done the research and can confirm that all bottles on the list are available for less than nine pounds, though I would argue that the Wolf Blass Chardonnay has the nicest label. If you still need help, the Vivino app lets you scan a wine bottle to see a quick summary of its flavour and user reviews so you can make an informed decision every time.
So, you need never judge a bottle by its label again. As long as it's not French Malbec and you're drinking it with a friend, there's nothing to fear. And if you still feel clueless when staring at the supermarket wine shelf, the Internet has your back.
---
Craving a little more Food for Thought? Check out more from Food&Drink:
The Best of Culinary Instagram: MOB Kitchen
Lockdown Lessons – My Culinary Experience