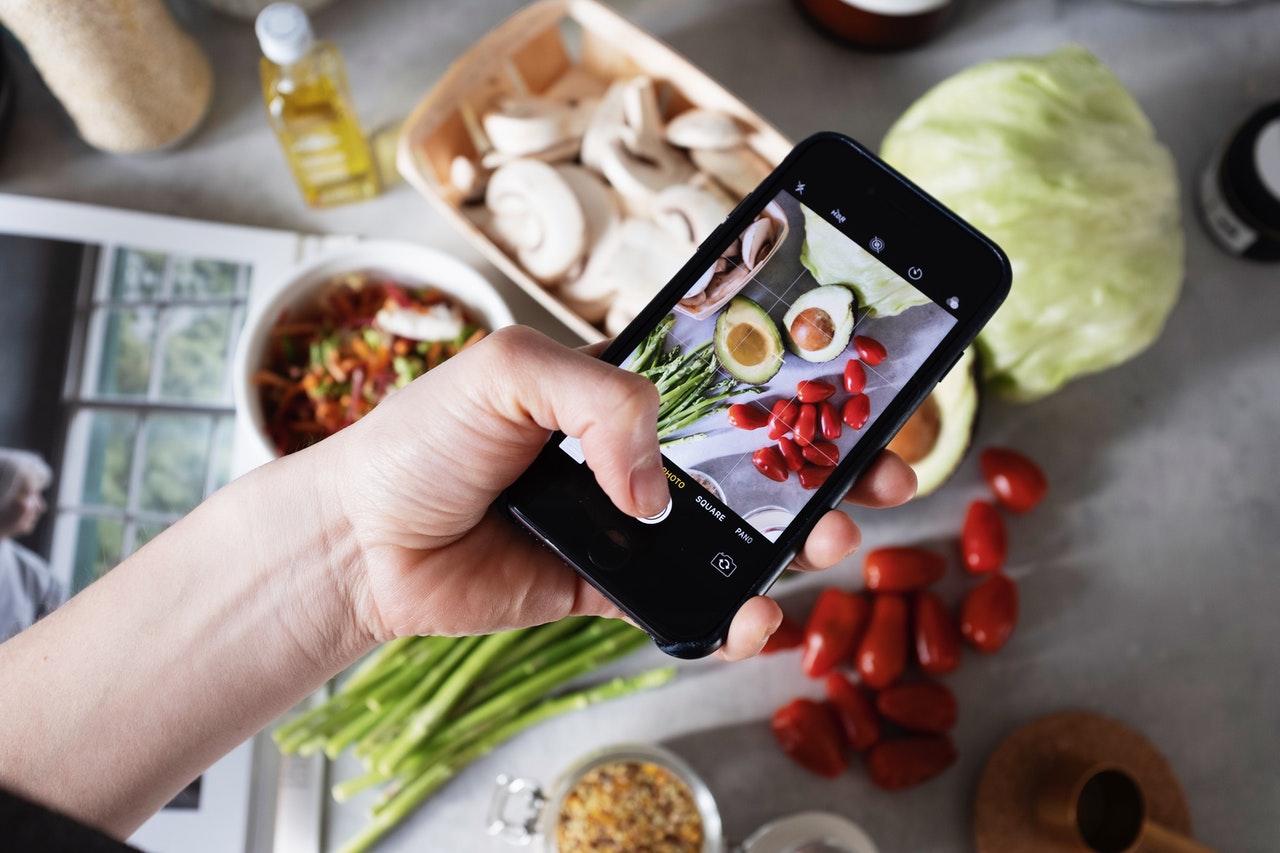 Food&Drink Writer Chloe Hyde sings the praises of MOB Kitchen, and tells us why they're her favourite foodie Instagram account to follow
Amassing almost 400k followers on Instagram, MOB Kitchen are taking the student cuisine scene by storm. Their cooking content is fresh, accessible and most of all, easy, which is disguised by show-stopping meals. I explored the MOB Kitchen Instagram page after buying their widely successful vegetarian cookbook, MOB Veggie, and have looked forward to each and every post since. 
MOB Veggie impressed me – while also being completely budget-friendly to my student bank account – with all the meals available to 'Feed 4 or more for under £10.' Their recipes are exciting, varied and use a multitude of different ingredients (which was refreshing, considering that many vegetarian cookbooks seem to strive only for mushroom, sweet potato or butternut squash dishes.) 
Within each recipe page, there is a scannable code which you can use Spotify to access, immediately taking you to a song which MOB thinks perfectly complements the dishes – or to listen to whilst you are cooking. With virtually every student I know using Spotify on a daily basis, this is a great way to 1) integrate new music into your library, and 2) remind you of that incredible dish you made last night. They use the same kind of funky music in their recipe videos online, creating a wholesome and enjoyable atmosphere. 
MOB Kitchen's Instagram is fun to follow for many reasons; the first being the multitude of huge giveaways which frequent their page. They have partnered with brands such as Wagamama and Greenall's Gin recently to share products and vouchers with their audience, so there is always a chance you could win a hefty prize just by following MOB. This is especially exciting for the student audience – who would say no to free food? 
Secondly, their recipes always look incredibly appetising (as one would hope when following a food page), but particularly, every post is colourful and inviting. The photos and videos are artfully shot and often quite short, making it very simple to watch without losing your interest. What I believe makes MOB Kitchen so charming is their quirky nature. MOB oozes entertainment through and through; their captions on their posts often make me smile since they are so punchy, different and more often than not use questionable vocabulary. For example, Mob Kitchen frequent 'vidlaaar' for video, 'rezza' for recipe and 'sally' for salad which may appear unprofessional to some, but it's the kind of thing which makes MOB so welcoming and admirable to me. 
Finally, they often also ask their audience questions about cooking, like "Which one herb could you only eat for the rest of your life?", which really brings a heap of engagement to the page, and allows their followers to be surrounded by like-minded food-lovers. If there is one thing you take away from MOB Kitchen's page, it's that they believe pasta water is a magical ingredient and will absolutely transform your cooking forever. 
---
Read up more from Food&Drink: