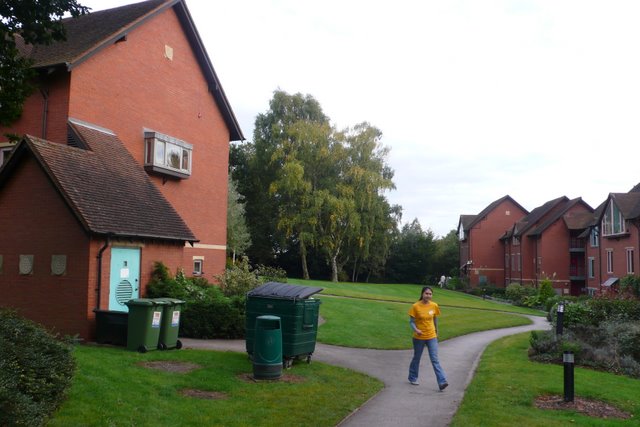 Plans to build new accommodation that would house over 500 University of Birmingham students have been conclusively denied by councillors at the final round of discussions
Redbrick reported on the initial rejection by Birmingham City Council in the first stage of the planning process on the 8th February, but the plans have been given a final refusal after councillors formally voted in the first week of March.
The final vote was deferred after the general consensus of the committee during a January planning meeting was to oppose the plans – the plans were also met with hostility by Metchley Park Residents' Association who termed the plans 'abhorrent.'
A spokesperson for the University told Redbrick: 'We are of course disappointed with the decision taken by Birmingham City Council regarding our proposals for new student accommodation and car park on the existing Pritchatts Park site. We are now looking at a number of different ways forward, as we seek to ensure we have adequate high quality accommodation for our students, and appropriate parking capacity for campus.'
The news comes after Tim Owen, General Manager for Student Accommodation, told Redbrick last month that after disappointing initial response, a 're-design' more in keeping with the community's wishes, was being drawn up.
'Everything we do is designed with student experience in mind,' Owens told Redbrick, revealing that discussions between residents close to Pritchatts Park, the University's hotel and the surrounding community were in place to help remodel the plans.
The University had previously stated that they believed 'very firmly' that the application was 'a positive one […] for the University, for our students for the neighbourhood and for Birmingham as a whole.'
There are now concerns about how the decision will impact future students seeking accommodation, with both students numbers and the cost of living on the rise.
With UoB 'expecting a rise in student numbers over the next decade,' the University of Birmingham said in a statement to the council: 'The increased pressure on capacity due to student admissions numbers makes it difficult to uplift and improve these existing facilities due to the constant demand on usage.'
'There is need to be able to offer more accommodation at mid-range cost for new students entering the University.'
As well as the need for 'varying levels of improvement work' and a more diverse range of accommodation types, the University also addressed the possibility of a student housing crisis if new housing plans are continually rejected:
'This will inevitably put further pressure on the provision of accommodation on campus and around the local area, as a greater number of students will require accommodation in purpose built accommodation (both university and privately owned) for their first year and also the HMO market in subsequent years.'