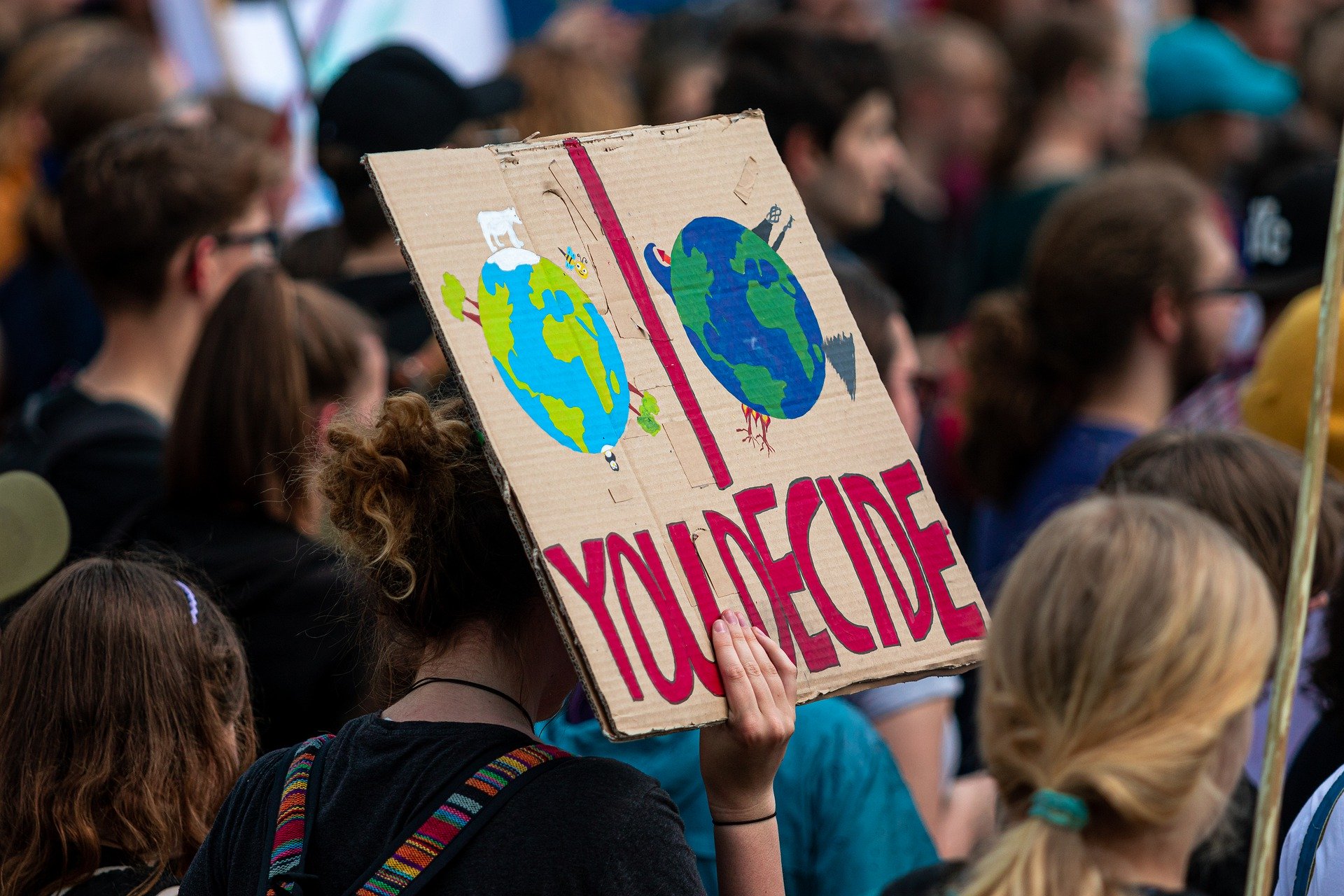 Following Greta Thunberg's comments about her celebrity treatment, Life&Style's Olivia Fleming debates whether the leap from activist to celebrity is sensible
It is undisputed that we are living in an age of celebrity culture. Not content to merely watch our favourite celebrities perform on stage or screen, we have become obsessed with the personal lives and habits of our beloved stars. This has enabled a new type of celebrity to emerge: the reality star. Many criticise these celebrities for lacking talent, however one must respect the tenacity these individuals have for spotting a gap in the market and profiting from our desire for drama.
This increased interest towards the private life of public figures has benefitted some celebrities, however its lack of boundaries has caused discomfort for others. It seems nowadays that individuals are not able to gain notoriety without also losing their privacy. This is of course worse for those that didn't necessarily seek fame, but had it thrust upon them by their work or beliefs.
An example of this is young climate activist, Greta Thunberg. In a recent interview with the BBC, Thunberg spoke about how she disliked constantly being asked for photos. Some may argue that this comes with the territory; if you gain fame you must expect people to pay you attention. However, there is a difference between a celebrity and an activist. Greta did not begin her Friday strikes with the intent to become famous, instead her message and dedication inspired others. But some famous names have managed to make the transition from celebrity to activist, so does it work the other way?
Due to our current state of a climate emergency, climate change and its related activism have become a 'hot topic'; from Selena Gomez tweeting about the Australian bush fires earlier this year to Kim Kardashian's iconic 'climate change is real </3' tweet. Often celebrity engagement with climate issues appears generic and superficial.
However, it is unfair to generalise the help celebrities can give to important world issues. They have the wealth and influence to enact change. For example, Leonardo DiCaprio has contributed helpfully and generously to the climate change fight, and the legendary Jane Fonda was arrested four times during a 2019 climate change rally. However, sometimes it does feel like celebrities don't care. They post moving tweets or Instagram posts on a topical issue and then move on.
This performative activism was brought alarmingly to light during the recent and still ongoing 'Black Lives Matter' movement. It seems to be a trend to appear 'woke'; to take a superficial interest in real political issues to avoid coming across as ignorant or prejudiced. Of course celebrities should use their privilege and money for good, but it seems as if famous people are now expected to be extremely educated on all current affairs and are 'cancelled' if they are not. Instead, the public should be listening to the genuine political activists and climate change scientists on these issues; to those individuals that are far more educated and experienced than privileged celebrities.
Should Madonna be expected to educate us on the ethics of climate change? Probably not. But should she use her wealth to donate to charities that can educate us and actively help reduce our levels of environmental pollution? Yes. Should she use her influence to lobby government bodies? Yes. But (on a completely unrelated note), should she preach about COVID-19 as 'the great equaliser' from a bathtub full of rose petals? Maybe not.
The more we become focused on the individual and their private life the more we deviate from their message and aims. Celebrity culture is inherently linked to consumerism and capitalism. As a society we idolise celebrities and attempt to be like them, leading us to invest in their personal lives, to find out how they live and then buy the products they use or recommend. It is not a coincidence that climate change is also inherently linked to capitalism and consumerism. We take more land and resources in order to create more products that can be consumed and then thrown out in favour of a new and more desirable one.
In order to stem the ever growing tide of climate change, we must shift away from our collective desire for profit and material gain. So, if celebrities are the antithesis of what climate change movements strive to achieve, it seems a bit illogical to treat climate change activists like them.
Check out more articles on activism from Life&Style:
Meghan Markle Speaks Up For Girl Up
#BlackoutTuesday Was Performative Activism in Action