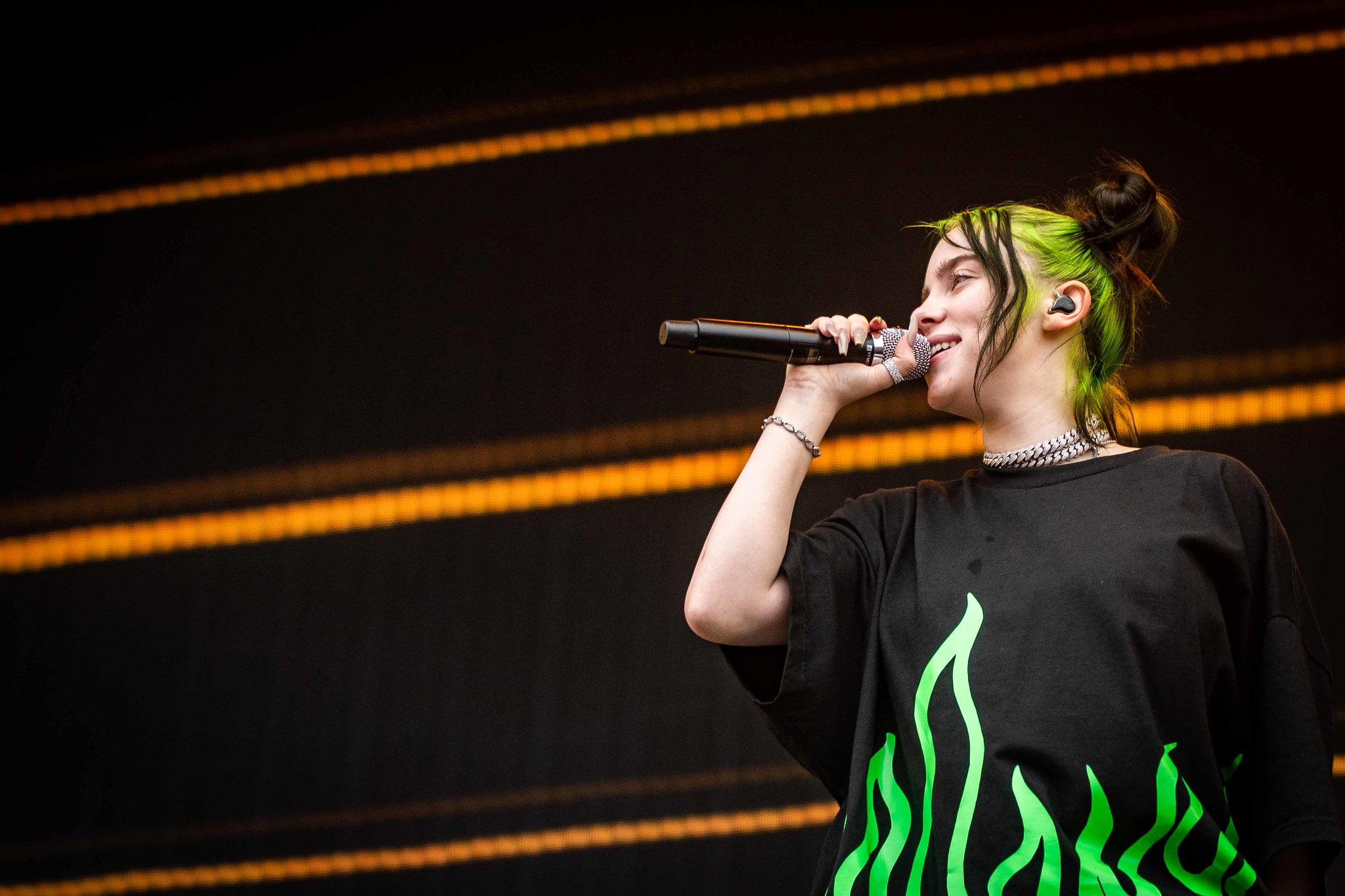 Comment Editor Colette Fountain takes a look at Billie Eilish's latest album, finding it an accomplished and assured progression from her earlier music
Billie Eilish's second studio album, Happier Than Ever, co-written and produced by her brother and musician, FINNEAS, has been long-awaited with mixed reviews prior to its release. Songs like 'NDA' were a source of criticism, with some fans claiming they intended to cancel their pre-order for her album, whilst others – like the title track 'Happier Than Ever' – were wildly popular on TikTok.
After loving her previous album, I was very much looking forward to this and I was not disappointed. In the album's opening track, 'Getting Older', Billie sets the tone of the album – a complex mixture of optimism about the future with a sense of grief for the past. In the song she solemnly reflects in the chorus 'things I once enjoyed / just keep me employed now,' mirroring the sense of dejection in her Vanity Fair interview series 'One Year Apart', where she suggests a loss of passion for music as it becomes more commercial.
Like any good album, Billie provides a breakup power anthem in the song 'I Didn't Change My Number', rejecting a partner who seems desperate to get back in touch with her. This is something that I found interesting given recent criticism Billie has faced because of her boyfriend's political views.
While the majority of the album uses a sound typical of Billie, with wispy vocals over relatively simplified instrumentals accompanied by beautiful harmonies, her third track 'Billie Bossa Nova' offers something new with interesting rhythms and a more jazz-like vocal style, perfect for the seductive lyrics. Later in the album, 'Oxytocin' also provides a welcome break from the more laid-back style of Billie's music, reminiscent of 'xanny' from WHEN WE ALL FALL ASLEEP, WHERE DO WE GO?.
Although I thought I would have been sick of the song by now, 'My Future' has remained one of my favourites from the album, beginning with the gentle raspy voice fans are so used to before progressing into a more up-beat pop song at the halfway point. This is a technique she uses several times throughout the album with both 'GOLDWING' and 'Halley's Comet', highlighting FINNEAS' immense talent as her producer.
'GOLDWING' is potentially one of my favourite songs Billie has ever released; it truly feels like entering the gates of heaven. The way FINNEAS uses a sample from the beginning to provide the instrumentals for the rest of the track just feels so magical and it is somehow so obviously Billie while feeling completely new and like nothing I have heard by her before.
After the fairly upbeat 'Lost Cause', the album shifts into a far more melancholy tone with songs like 'Halley's Comet' and 'Everybody Dies'. This is where I feel Billie has always and continues to excel. Something about these songs makes me want to lie on my bed in a dark room staring at the ceiling and crying, which perhaps is not what everyone wants from an album, but for me it is. Towards the end of the song she questions 'everybody dies / when will I?' before singing the utterly heart-wrenching line, 'that even when it's time, you might not wanna go.' Even thinking about it gives me chills.
Interestingly, this album seems far more political and culturally relevant than her previous work, something that potentially comes with maturity. The spoken-word track 'Not My Responsibility' addresses the public response to her outfits which she has faced throughout her career, while the song 'Your Power' criticises men who abuse their power and '[ruin] her in a year.' Both of these feel very personal and vulnerable, something else I have always valued in Billie's music.
I fall a bit out of love with the album when it gets to 'NDA' and 'Therefore I Am' as, to me at least, they both feel underdeveloped and a little immature in terms of musical production, drawing on cliche ideas with their lyricism while not doing anything particularly revolutionary with their instrumentation.
Finally the album closes with the exceptional 'Male Fantasy', which again serves as a social critique of the way relationships and women are portrayed in the media, as she 'distract[s herself] with pornography.'
I am not going to pretend that this album does anything revolutionary – much of it is similar to the music Billie has already released; however, that is not to say that it is not still an exceptional album. The sound and lyricism seems so much more mature than her previous album and she appears far more confident in her talent, creating an album which is one I will have on repeat, especially if I am sad and need a good cry.
Something I would love to see more of from Billie in the future on her albums would be more collaborations, as I think a song with FINNEAS in particular would be incredible, but I also understand why she sticks with solo projects when she manages to do as well as she has here.
Rating: 8/10
Happier Than Ever is available now via UMG
---
You May Also Like:
Single Review: Billie Eilish & ROSALÍA – Lo Vas A Olvidar
Billie Eilish and the Battle Against Body-Shaming: Has Nothing Changed?