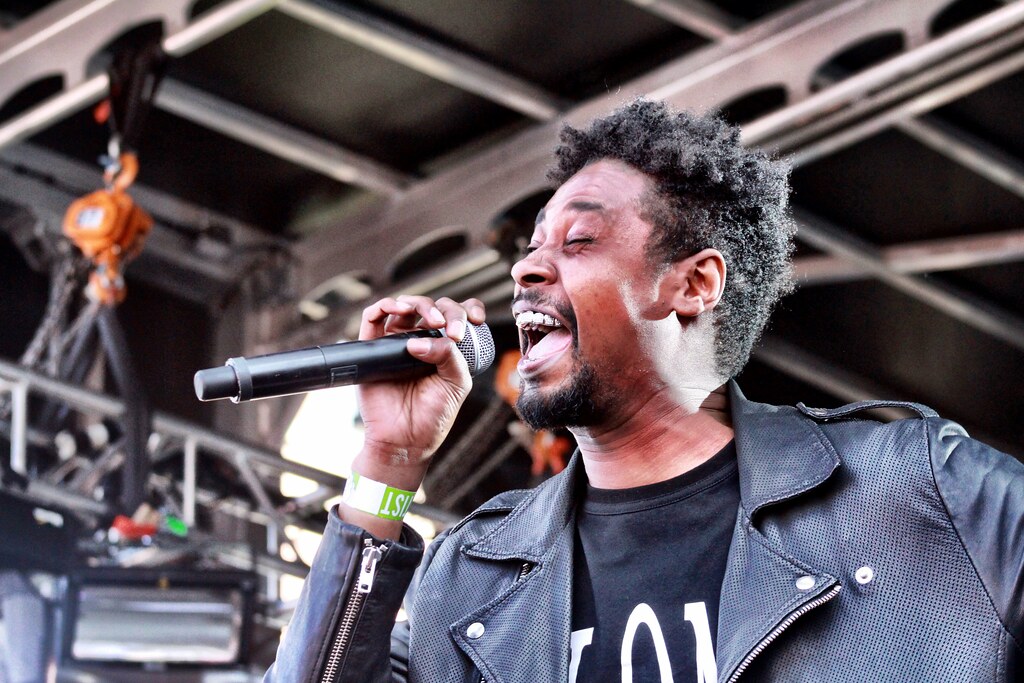 Danny Brown's return on uknowhatimsayin¿ is an odyssey which subverts all expectations from fans of his previous work, Music Writer Jake Sandy reviews
Save for Future's The Wizrd and Denzel Curry's ZUU, it's undeniable that the first half of 2019 suffered from a dearth of critically acclaimed US rap albums. Bearing this in mind, it's just as well that the summer equinox finally opened the floodgates on some of the most original and refreshing projects in recent memory. In this new wave of engaging rap music, there is, however, one new release that stands above all the others: Danny Brown's uknowhatimsayin¿.
Brown was catapulted to widespread notoriety in 2011 following the release of his critically acclaimed sophomore record XXX (pronounced "triple x" or "thirty"). His unique voice and audacious lyrical style on the album won him widespread plaudits from both critics and regular listeners alike, with the record going on to be named in many music publication's end of the year lists.
He built on this solid foundation with his subsequent releases in 2013 and 2016 that, unlike so many of his contemporaries, only added to his already lofty reputation. So, with his 100% hit rate when it comes to making solo records, there was certainly an air of anticipation circling his latest LP when its release date was confirmed in September.
On the album itself, Brown wastes no time when it comes to the letting his audience know he has progressed as a songwriter over his career. The opening cut, aptly named 'Change Up', starts with bright guitar chords, drenched in reverb, that precede an almost lackadaisical drumline. When Brown's vocals kick-in with his excellent opening line: 'They thought I was gone, back from the grave', there's immediately a sense that this may be an opportunity to see a side of Brown that was seldom seen in some of his earlier work. With his calling card from the XXX days being his ability to masterfully manipulate the English language into a seemingly endless barrage of double entendres and witty pop-culture references, it's a refreshing sign to see him shed the cloak of this cartoon-like persona and embrace a more serious style. Lyrically, the track is a rumination on themes of legacy and fear of failure, specifically focusing on his personal issues when it comes to releasing new music.
After what turns out to be a fairly dark opener, the mood of the album lifts when the album's lead single, 'Dirty Laundry', bursts into your ears with an upbeat electronic instrumental. This is certainly a regression to the mean for Brown as he reverts back to covering his two favourite topics – drugs and sex – in his own inimitable style. Whilst for some rappers this kind of subject matter seems cliché, Brown's hyperbolic nature coupled with his constant blurring of the lines between parody and sincerity displays a level of self-awareness that allows him to steer clear of many tired tropes. To see his technical ability as a songwriter, you need to look no further than the second verse of this track where he puts on an absolute masterclass. In the space of 17 lines he makes a, frankly, outlandish number of laundry-related references that fit so seamlessly into the song that it takes multiple listens to catch them all.
The album features a number of excellent guests including two tracks with the unsigned Obongjayar, a Nigerian musician based in London, whose cryptic spoken word passages act as an interesting foil to Brown's rapid delivery. The latter of which is a radical departure from his usual style, with sparkling synthesiser loops punctuated by a loose drumline and a lazy rapping style that is very reminiscent of that of the late Mac Miller. The biggest stars on the album are the American hip-hop duo Run the Jewels who make an appearance on the JPEGMAFIA produced track '3 Tearz'. This coming together of three industry heavyweights makes for arguably the record's greatest moment as the avant-garde beat gels perfectly with Brown and RTJ's punchy flows. Although Brown and El-P have decent runs on the track, the highlight is certainly Killer Mike's verse where his complex rhyming schemes make for a truly compelling listen. Also, RTJ's knowingly over-the-top lyrical style feels very much in tune with the atmosphere that Brown creates with his music.
Considering the record as a whole, this may be Brown's most cohesive work yet as he is able to blend rap bangers like '3 Tearz' and 'Savage Nomad' with more thoughtful introspective songs like 'Change Up' and 'Shine'. The latter of which is notable for its excellent feature from Dev Hynes (aka Blood Orange) whose ghostly vocals drifting across the mix add an extra dimension to the track.
Overall, this album is definitely something of a palate cleanser for those who feel like they're treading water in the sea of faux-trap instrumentals and one-note lyricism that modern pop-rap has devolved into. It is a truly unique piece of work by one of the most innovative and perplexing rappers in the game. As he says on 'Savage Nomad', he can 'Shower any beat with the dirtiest vocab' which is true, but merely the tip of iceberg for a man whose potential now seems beyond anyone's wildest dreams.