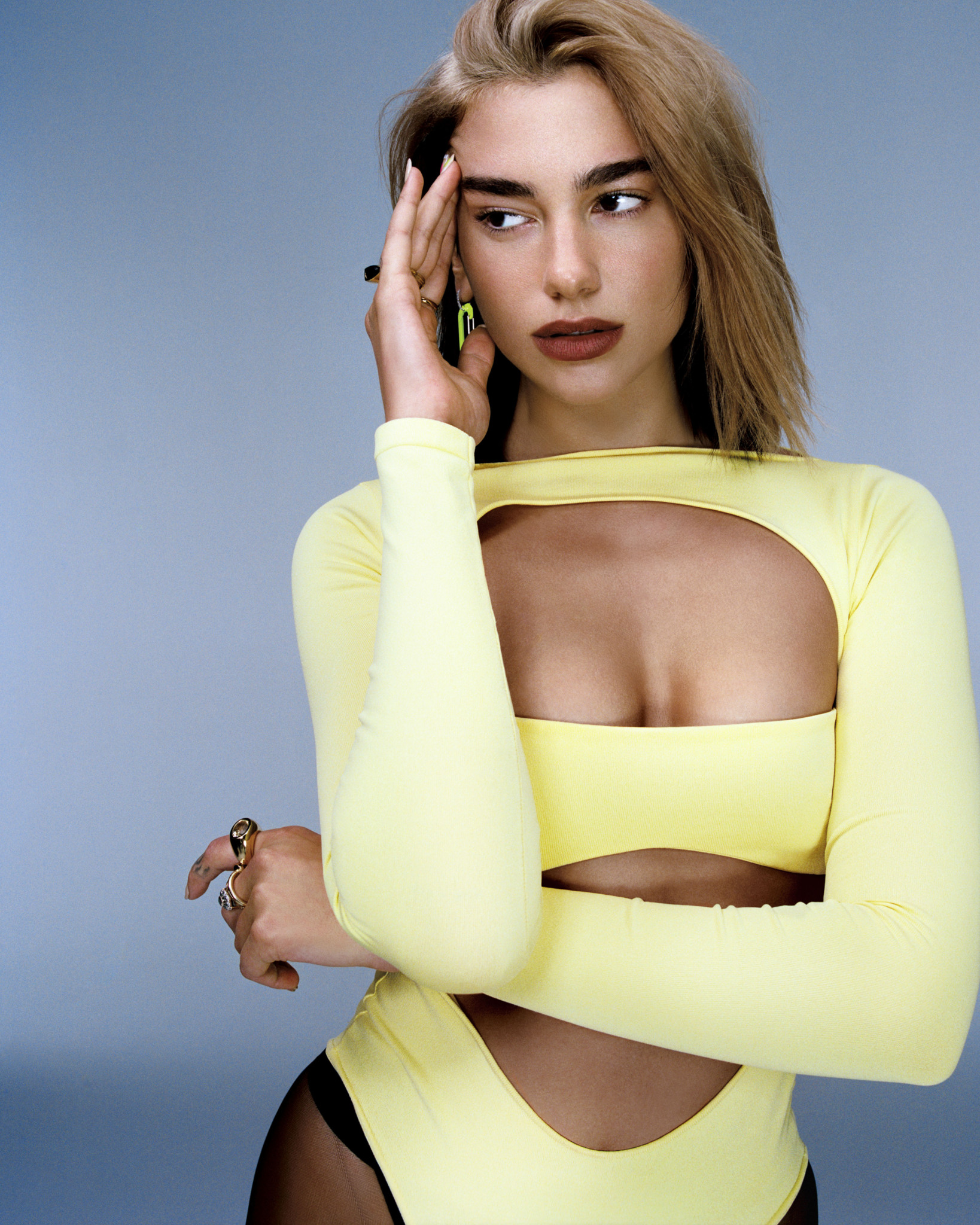 Dua Lipa is taking part in opening up a whole new era of vintage pop with her album Future Nostalgia, Television Editor Catrin Osborne writes
Pop has always been disregarded as a genre. Perhaps this is because of repetitive lyrics or the idea that popstars contribute less to the songwriting process or that, since the dawn of MTV, visuals have arguably mattered as much as the music itself. However, creating perfect pop music involves a skill which the last decade rarely saw. As hip-hop became the mainstream genre, pop music as we knew it declined in the 2010s. Fortunately, Dua Lipa's Future Nostalgia is restoring brilliance into pop and ushering us into the new decade.
Admittedly, I was never a fan of Dua Lipa prior to Future Nostalgia; I saw the appeal of tracks such as 'New Rules' and 'One Kiss' but felt that they lacked gusto. The transition from her average eponymous debut album to this masterpiece can be seen in the albums' covers alone. Dua Lipa's album artwork looks like it could have been made in a Year nine graphic design lesson and signals the lack of effort put into the record. In contrast, Future Nostalgia features Dua Lipa looking formidably vintage whilst simultaneously modern, signifying the entire mission statement of the album.
Like the cover, Future Nostalgia's titular opening track summarises the producers' aims to create 'a timeless song.' Implied by the oxymoronic title, the album's success lies in its ability to form something new by combining multiple music styles: 70's disco, 80's pop, and late 90's and early 00's pop princesses' reinvention of these genres. Dua Lipa's new era never feels like a carbon copy of one artist, allowing it to still have a contemporary vibe. Carly Rae-Jepsen and Bruno Mars have been reinventing retro music for a while but with Future Nostalgia coming out around the same time as The Weeknd's After Hours, it appears that a whole new era of vintage pop is coming.
The song's chorus also introduces Dua Lipa as 'a female alpha,' heralding the theme of female empowerment which runs throughout the album. This is evident in 'Don't Start Now,' the album's first single. Although we may all be a bit fed up with hearing this song in TikToks, there is no doubt that this is a paragon of breakup songs and the modern equivalent of Gloria Gaynor's 'I Will Survive.' The success of 'Don't Start Now' is down to its layered instrumentation, primarily the funky bass. I never liked 'One Kiss' due to its boring backing beat and weak electronic brass breakdown. However, Dua Lipa really 'did a full 180' by switching to this textured production.
Plenty of critics have stated that 'Cool' detracts from the 70's funk vibe by venturing in 80's synth pop, but I would argue that it provides a refreshing break. Matching the slightly different style are the lyrics because, whilst most of the album focuses on Dua Lipa as a cold-hard woman, 'Cool' is beautifully vulnerable. The chorus ends with the singer remarking 'I guess we're ready for the summer,' which would have been a brilliant song to move us into the most exciting season if it were any year other than 2020.
Picking up the pace again, Future Nostalgia moves into 'Physical,' a brilliant inversion of Olivia Newton-John's 80s hit. The camper, tamer song is updated to the modern age with Dua Lipa's aggressive vocals. Moreover, with a fast tempo and booming bass, 'Physical' is the perfect song for home workouts and runs during lockdown – something the artist's marketing team obviously recognised when they produced a parody workout video for the song.
Occupying the middle of the album are 'Levitating', 'Pretty Please' and 'Hallucinate.' All three manage to keep up the album's impetus. These have not been granted music videos and a separate release but are still well worth a listen. Whilst 'Pretty Please' takes a more chilled tone, the other two songs are equally brilliant for exercising.
The strongest album track is 'Love Again' which samples White Town's  1997 song 'Your Woman,' which itself samples Lew Stone & The Monseigneur Band and Al Bowlly's 'My Woman', a cover of a Bing Crosby song. Inserting this instrumental exemplifies how the many musical producers who contributed to Future Nostalgia paired a multitude of genres together. Likewise, 'Break My Heart' is inspired by INXS' iconic hit 'Need You Tonight' and flips the perspective from male to female. In pop, the music videos matter, and the one for this song captures the spirit of the album by combining fashion trends from a range of decades and wrapping it up in a shiny, plastic packaging. 
The album's ending is slightly more subjective. 'Good in Bed,' the penultimate track, is catchy but somewhat repetitive. Then, Future Nostalgia concludes with 'Boys Will Be Boys,' a criticism of gendered double standards. Although the lyrics do not summarise every women's experience, I argue that it is important to remember that it is a closing track on a pop album and Dua Lipa is not proclaiming herself as an expert on feminism. The lyrics touch on specific details that young women are used to such as having to 'put your keys between your knuckles' when walking alone. On the final chorus, the isolated backing vocals give it an anthem-feel as if an abundance of women are singing the lines. By ending the album with this, rather than another dance track, Dua Lipa could be hinting at a more politically driven direction for her career.
If you want music as a distraction right now, you have to listen to this album. None of us know what the 2020's have in store but at least there is hope for a revitalisation of pop music. Future Nostalgia is unapologetically pop perfection; pairing together decades worth of genres and styles in one contemporary amalgamation. 
Future Nostalgia is available now via Warner Records UK