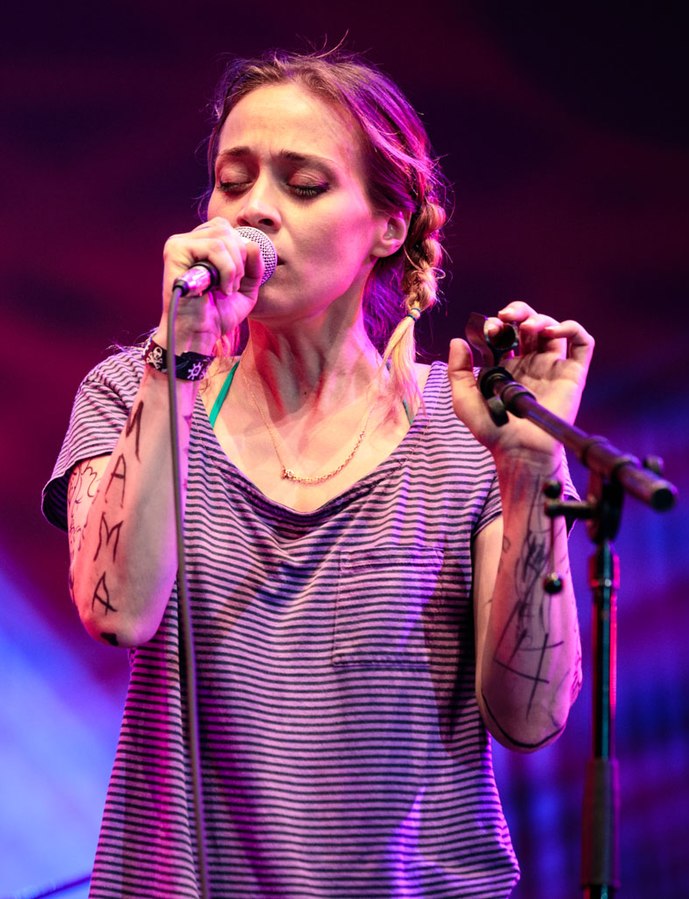 Fiona Apple brings a raw, layered album in Fetch the Bolt Cutters, a record made more for herself than ther listeners, Music Critic Sarah Mawson writes
Fiona Apple is back with her fifth album, the first in eight years, awaited by fans and critics alike as every album in her career spanning the better part of 30 years has been loved by both and earned her a cult following. Fetch The Bolt Cutters may be her best yet. Within a day of its release it had words of praise coming from all sides, fighting to get over Apple's own on this album where nothing is left unsaid. 
From the title alone the main theme of this album is apparent: it's about emancipation and protest, and everything Apple says to this effect comes through loud and clear. The narrative of the album is something of an introspective on a since-ended relationship that grows from clinging to the past to feeling the freedom of independence, a narrative that doesn't sound dissimilar to Tyler, the Creator's IGOR though the two albums couldn't sound more different. There's a mostly linear structure to the album, , the opening track 'I Want You To Love Me' showing dependence and attachment, which throughout the album progresses to criticism, anger, some self-realisation and eventual independence on the finale 'On I Go' where she appears to have happily moved on. 
Apple has never been backward about coming forward, in both her music and her life, and Fetch The Bolt Cutters is no exception, speaking her mind in the exact way she wants. The best evidence of this comes in the final few seconds of the aforementioned opening track which is filled with unusual hiccup-y, almost animalesque noises from Apple that somehow don't sound out of place. It's clear that this is Apple's story and she doesn't entirely care whether we like it or not, this isn't for us but for her.
The foundational aspects of the album are the crisp percussion, Apple's own voice humming or singing being used as a mix of backing vocals (which sound beautiful, like a choir of women scorned) and replacement for other instruments, and Apple's main vocals that flit between singing, chanting, and speaking as if she's reading slam poetry. All three are present on every track and simplified or layered in accordance with what the track demands; for example, they are shown in their most elemental form on 'Drumset,' which is a more calm questioning than an accusatory (though also sympathetic) rant, like 'Newspaper,' or one of the 'Cosmonauts' (already a critical favourite from the album). The percussion and her voice escalate and become more layered as emotions rise. 
The highlight of this album comes towards the end in the form of 'For Her.' A few  claps and drums at the start make way for, and then support, Apple's layered vocals that half-sing, half-chant in catchy rhymes; these sound light and fun while simultaneously showing some of the most sophisticated lyricism on the album. Lines such as 'maybe she spent her formative years / dealing with his contentious fears' effortlessly fit into this song that looks down upon a man with distain, a level of disbelief coming from the singer that she was ever involved with him, now knowing better having grown and hardened. In the last minute the song switches, Apple's voice now coming through loud and stark with the unignorable line 'good morning / good morning / you raped me in the same bed your daughter was born in'. Though Apple has stated this song is based off the life and times of another woman, it perfectly exemplifies both the boldness of the album and the world in which it has been born into, where women are encouraged to fearlessly bare both their soul and their teeth, which Apple without a doubt represents, whether she intends to or not. 
---
More Like This:
The Influx of Lockdown Live Streams
Album Review: Laura Marling – Song For Our Daughter
Single Review: Car Seat Headrest – Can't Cool Me Down
EP Review: Christine and the Queens – La vita nuova