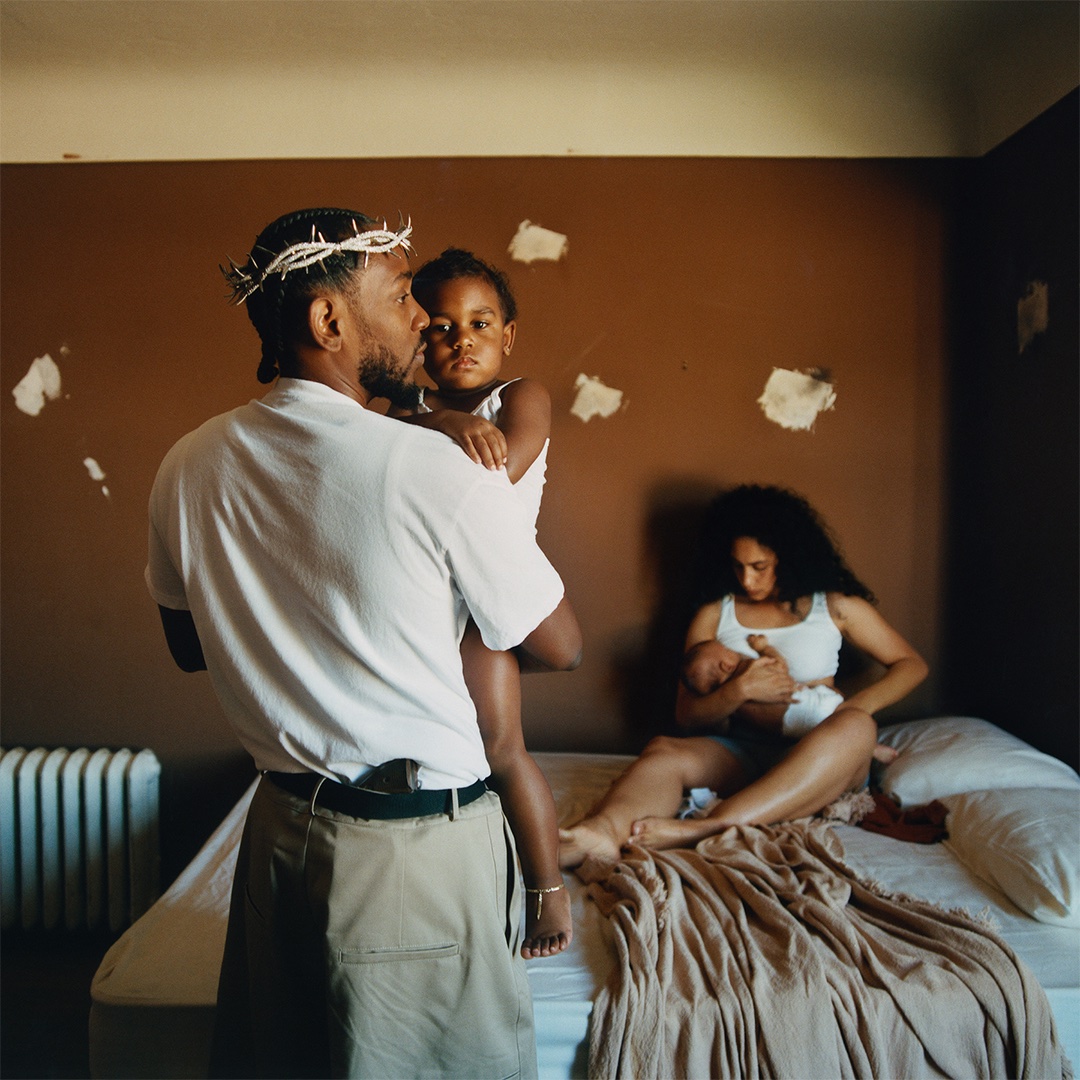 Music Critic James Simpson reviews that Mr. Morale and the Big Steppers sees Kendrick Lamar taking hip-hop to bold new frontiers
Mr Morale and The Big Steppers, acclaimed rapper Kendrick Lamar's latest release, is one of the greatest hip-hop albums of all time. This is a bold statement, given that the album is new. But it is one that I and, I am sure, a vast swathe of critics will agree with.
Dropping half a decade after his last studio album, 2017's Damn., the rapper's much-awaited most recent effort is a double-sided LP chock-full of collaborations with some of the most acclaimed (and controversial) music artists of Lamar's generation. Sampha, Ghostface Killah and even Beth Gibbins from Portishead are among the artists who join Lamar on his confessional and confrontational journey through past guilt, trauma, and suffering. Whereas his monumental 2015 album To Pimp A Butterfly primarily engages with the toils of fame and the collective black experience, on Mr Morale and The Big Steppers Kendrick Lamar is invested in his own personal troubles, touching on family, fatherhood, redemption (all of which are invoked by the album's cover,) writer's block and past prejudices. The album's tone is markedly pensive and poignant, encapsulating the artist's reflections on a lengthy career of both tremendous highs and tremendous lows.
Every single one of Lamar's previous releases has won universal acclaim from critics and fans alike; true to form, Mr Morale and The Big Steppers is yet another complete and utter triumph. From the production to the song-writing to the instrumentals to the vocal arrangements, every element of this masterwork is impeccably executed. The record's opening track, 'United in Grief,' is a tour-de-force of sharp lyricism and sonic innovation, with fast, heavy drumbeats segueing to a haunting piano medley. Kendrick Lamar showcases his trademark wry humour in 'Worldwide Steppers' and juxtaposes the wholesome expectations of fatherhood ('playing baby shark with my daughter') with unresolved tensions and rivalries from within the music industry ('watchin' for sharks outside at the same time.') Tensions in the rapper's personal life come to the fore in 'We Cry Together,' a raw and mesmerising duologue with Taylour Paige that shows Kendrick Lamar wrestling with his own abusiveness and misogyny.
Prejudice is a recurring motif on the album, and in what is arguably its most ground-breaking song, 'Auntie Diaries,' Lamar pens an arresting love letter to his trans cousin. Though 'Auntie Diaries' has attracted controversy for its use of various slurs, Lamar's purpose is clearly not to offend, but to confront the homophobia and transphobia he harboured in his youth and champion the self-betterment that comes with age and maturation. It is the beautiful apex of a beautiful album in my opinion, and an absolute first in an industry and culture that has historically been unreceptive to LGBTQ+ identities.
Though the record retains many of the jazz textures that set Lamar's discography apart from other contemporary rappers, it also incorporates orchestral arrangements that make almost every second of its seventy-three-minute runtime a treat for the ears. The glistening piano on tracks such as 'Father Time' and 'Mother I Sober' both juxtapose and marry beautifully with the luscious synths on tracks such as 'Purple Hearts' and the ethereal feminine vocals of Beth Gibbons and Summer Walker. Though still relatively accessible, the record experiments with sound and texture enough for it to remain endlessly captivating.
I am perfectly convinced that this record supersedes Lamar's already excellent and beloved catalogue of music. In so many respects, Mr Morale and the Big Steppers takes hip hop to new and bold frontiers, and for that reason it is nothing less than a masterpiece.
Rating: 10/10
---
You Might Also Like:
Live Review: Florence + The Machine