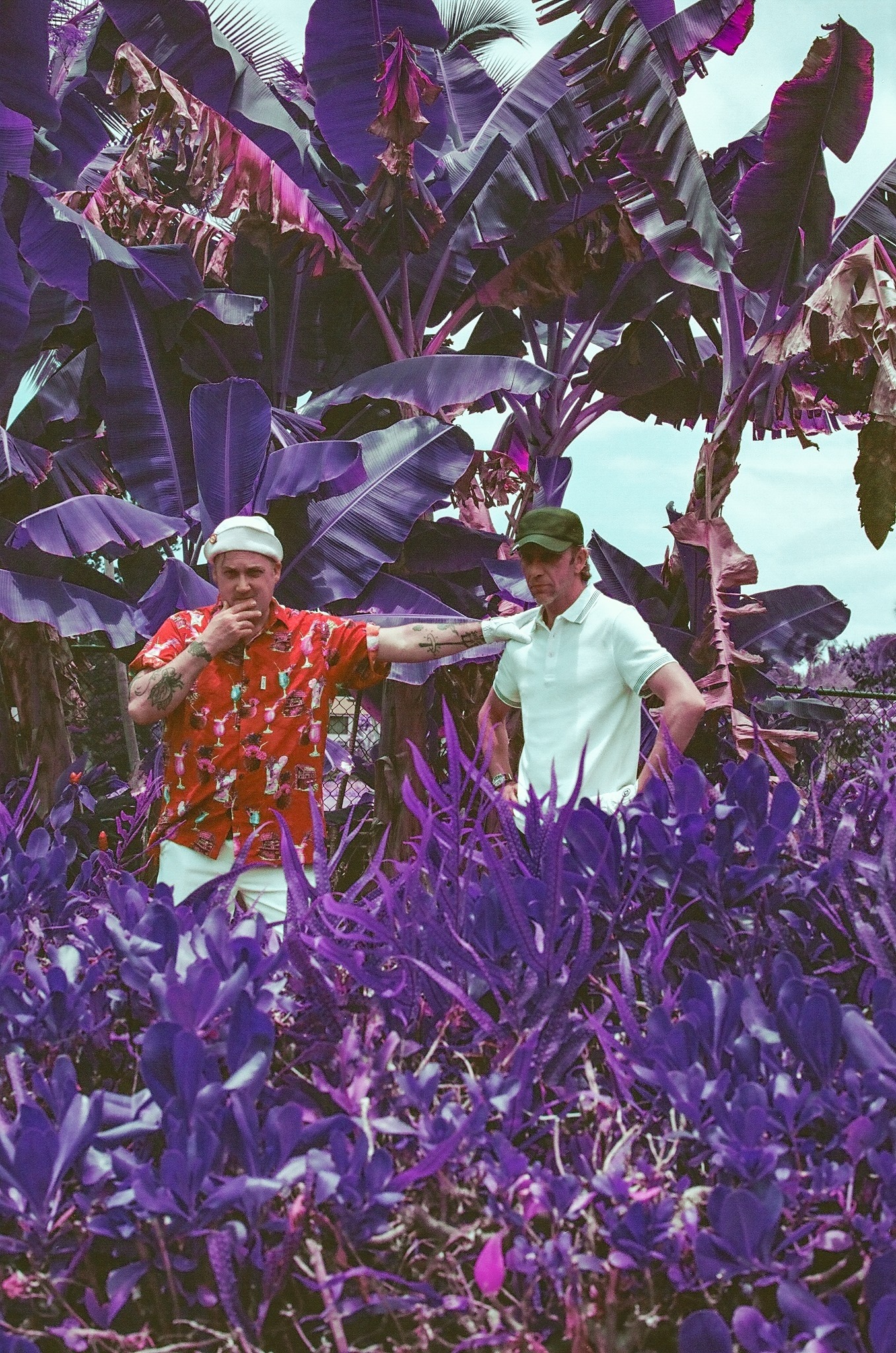 The latest album from Modest Mouse sees them approach experimentation, ageing, and life with optimism and strength, Music Critic Sarah Mawson reviews
The Golden Casket is undoubtedly different from the rest of Modest Mouse's large and fairly diverse already discography. This is due to a few reasons. One, that also permeates as a theme in the album, is the fact that frontman Isaac Brock and other founding members Jeremiah Green and Eric Judy aren't the kids (Green was only 16) they were in 1992 when they formed the band. It's always interesting to see how musicians, most with at least some narcissistic qualities, react – both in their lives and music – to the ageing process and Modest Mouse is no exception. In their case the signature nihilism that has marked so much of the band's previous music has turned optimistic: focusing on how to give meaning to life instead of wallowing in the knowledge that it has none.
Brock delves into one recent aspect of his life that has made it worthwhile on the particularly moving 'Lace Your Shoes', written about his children. It's cheesy and cute with warm instrumentation to match lyrics of 'the sunshine pours out of your mouth' and Brock's titular claim of being excited to see his children do anything, from lacing their shoes to 'which paths [they] choose.' The song is exactly what Brock intended it to be, a break from the rest of the album in which he gets to talk about 'something I unapologetically, over earnestly give a shit about, and that's my kids.' The perfect final touch of this familial love letter comes in the line 'and I hope there's still something left for you,' a gentle and quintessentially Brock-ian reminder that the planet is gradually going to hell and we can only hope our kids don't face the brunt of it.
Not all of the album works as well as 'Lace Your Shoes,' 'The Sun Hasn't Left,' and  'Leave A Light On', both fall a little flat, and 'Walking and Running' suffers from ineffective repetition. This being said, the rest of the album more than makes up for them and these tracks are still interesting to listen to, especially considering the second reason for why this album sounds so different: the new approach Brock took when he began making it. His key objectives were to specifically make something that didn't sound like the bands earlier work, and not to play guitar, instead aiming to create a 'sound-effects record,' working more with 'weird tinkery shit' than instruments. While this may not work as well on the aforementioned songs, it fits wonderfully on the likes of 'Transmitting Receiving' which Brock calls the 'tinfoil hat' section of the album as he delves into various technology-based conspiracies and curiosities through what sounds like an exercise in list-making. It is classic Modest Mouse weirdness and shows that the group can create a new sound for themselves while retaining what earned them a cult following thirty years ago: unique subject matter, clear passion and, if nothing else, musical skill. They have always been willing to try something a little left-field, as long as it felt right. On The Golden Casket this is evident in 'Fuck Your Acid Trip I Need to Go Home' and 'Never Fuck a Spider on the Fly', the latter of which actually has a real message about the dangers of cancel culture but is almost more fun to take literally as a fun nonsensical story.
While 'Wooden Soldiers' has the most interesting sound – layers of chanting with softly-sung intervals accompanied by what sounds like a person imitating a slide-whistle-groan-tube hybrid – the album highlights are undoubtedly 'Lace Your Shoes', 'Back to the Middle', 'Japanese Trees', and 'We're Lucky.' 'Japanese Trees' is the most musically simplistic, but there's something in the chorus of 'Well you have a place to go / and I have a place to leave' and the idea of kismet kinship it describes that is oddly moving, easily pulling at the heartstrings of anyone who feels stuck between places. Similarly 'Back to the Middle', which follows 'Japanese Trees' and closes the album, has an optimistic nostalgia about it and feels almost midwestern, despite Brock and his bandmates being from Oregon.
'We're Lucky' might be the best song on the record. It combines lyrics filled with celestial imagery and existential conclusions with lush instrumentation that builds towards a magnificent, crashing, horn-filled crescendo before a reflective fading outro. The lyrics are focused: repeating sentiments of 'these are the stars and these are the seas / these are some places that we're lucky just to be between' – words mirrored in 'We Are Between' – and 'it takes a lifetime to ever figure out that there / there ain't no lifetime that's ever figured out.' Brock is singing about the disorientation and dissatisfaction that is inescapable in life – the realisation that there is so much we can never know or truly realise, and that nobody else has ever truly known or realised before. That we are alone and confused, but not really. It's one of Brock's own 'favourite moments on the record' too, 'because it just feels right.'
On The Golden Casket Modest Mouse have managed to age gracefully, taking exploration and innovation in stride while keeping the soul of the music the same. Even if not all of it works, the album is fantastic and surprising, emotive and strange, an altogether vivid record worth giving maximum attention to.
Rating: 7/10
---
You Might Also Like:
Album Review: Black Midi – Cavalcade
Single Review: Clairo – Blouse