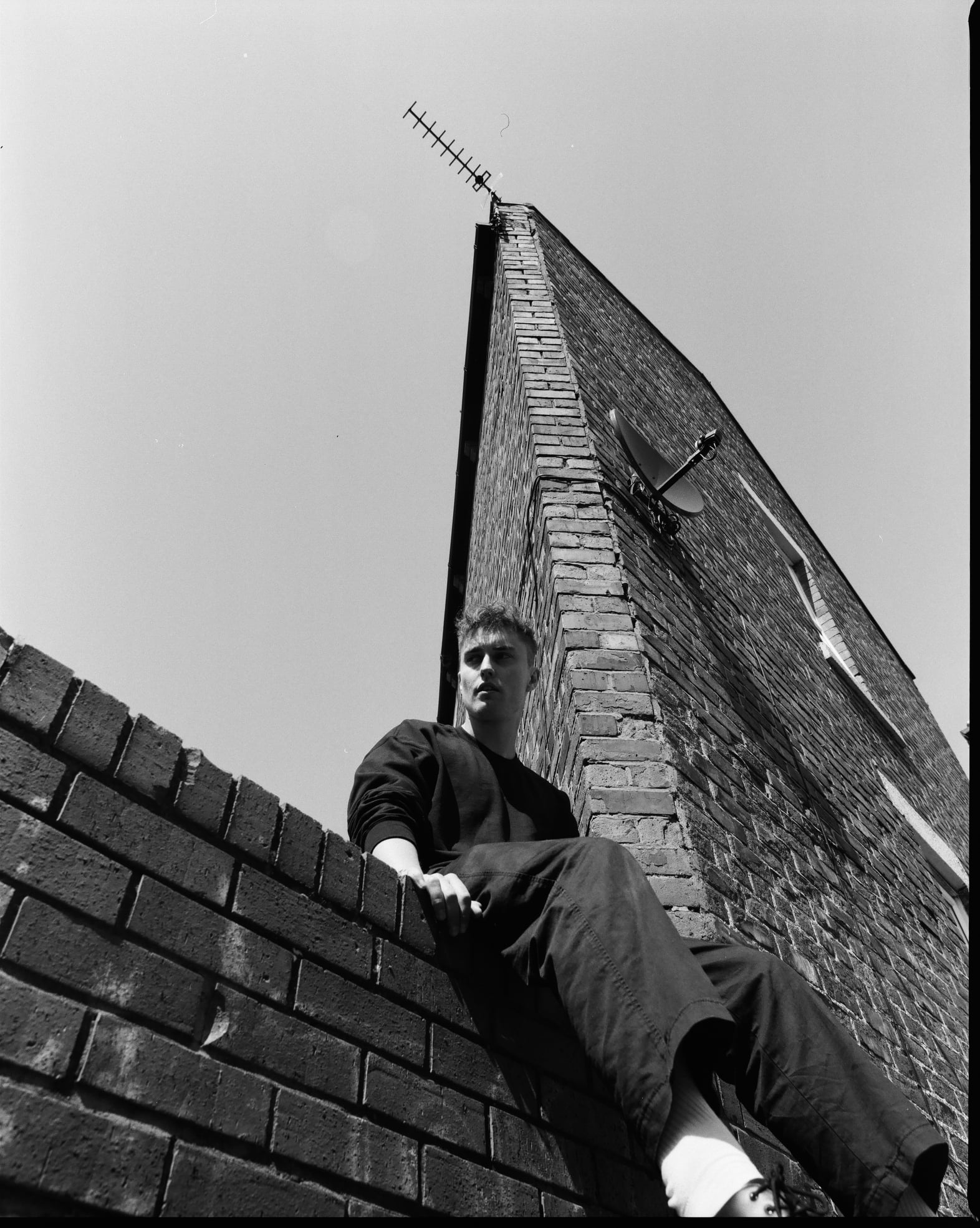 Sam Fender's second album continues his theme of honest and sometimes brutal storytelling, Music Critic Anna Robinson reviews
Content Warning: Discussion of suicide, addiction, depression and eating disorders
North Shields indie artist Sam Fender released his second album on October 8th, titled Seventeen Going Under. The deluxe album has 16 songs, and explores his teenage struggles with poverty, bullying, and life in a working-class Northern town. The title track opens the album, a crowd-pleaser highlighting the struggles we see throughout the album- his mother's tribunals with the DWP, bullying and general teenage unhappiness. This honest opening to the album paints a picture of Sam that is much more open than his first album. The music video filmed around North Shields and on the street he lived with his mum, creates a personal but relatable depiction of Sam Fender.
The second track, 'Getting Started,' has Sam's melodies he is known for, and has an upbeat rhythm as he sings about his determination to leave his hometown and make something of himself. The elongated ending notes straight into 'Aye' – an angry song lamenting the government and those in charge – creates a distinct change in the theme of the album, as he repeats the line 'hate the poor,' discussing in his lyrics how those in charge cover up terrible crimes such as Epstein, and yet leave working-class people to fend for themselves. This floor-filler has a feeling of unity and community anger at the lack of care for the working man.
There is another quick shift in theme into 'Get You Down.' I saw Sam Fender at a concert in Newcastle (my hometown too) a few weeks ago and he played this song- the honesty and his vulnerability was visible, creating another moment of unity. The saxophone played by his long-time band member and friend Johnnie 'Blue Hat' adds to his accessible nature, as the solos echoed around the park. The song mentions his insecurities in relationships and his fears of ruining the relationship. The heartbreak is clear in his vocals, and there is an automatic sympathy when listening to this song.
'Long Way Off' has a heavy drum line, which is another trope of Sam's music, but once again highlights his anger at the government as he laments protests making no changes to 'democracy' and politicians lying to get votes from the general public, and then not making the changes they promise. This is an incredibly topical song, and along with 'Aye,' creates an anthem for those ignored by those in power.
'Spit of You' relates to his relationship with his dad, with whom he lived after his mother left when he was eight. However, his step-mum later kicked him out, and the song highlights the strained relationship they have. He sings about being able to talk about anything to anyone but struggles to share his feelings with his dad; using anger and violence instead. The video, featuring Stephen Graham, highlights how hard father-son relationships can be. At the end of the song, he sees his father as a son as he watches his grandma dying and understands how exposing being a son can be. This song has been described by Sam Fender as a declaration of love for his father, saying things he might not be able to say to his face. The long outro implies further things he cannot say- there is just silence from Fender instead.
'Last To Make It Home' is a sombre, heartfelt track with limited instrumentals, as he sings about feeling distanced within relationships. The raw emotion and prominent vocals in this song creates sympathy with Fender, as he struggles with a universal issue of feeling safe and solid in relationships. There is then another massive shift in tempo to 'The Leveller,' a drum heavy song, definitely designed for a live audience. Once again singing about life in the North East, he instructs the listener to not get caught up with drug addiction and gangs, but instead to lift yourself to a better life. The theme of determination is heard within the lyrics as he walks around his empty town.
'Mantra' is the next song on the album and doesn't follow the trope of verse-chorus-verse. There are three simple verses as he describes putting trust in the right people and finding genuine people. The long guitar outro leaves time to think about his lyrics; about who can be trusted, especially in an industry as fickle as music.
'Paradigms' is perhaps one of the most genuine songs on the album, as he sings about mental health struggles within his industry. He states that 'sometimes I want to die,' as he encounters the press belittling and grinding him down. This song really highlights how cruel the media can be towards artists and celebrities, as he laments that 'no-one should feel like this,' and yet it continues to occur.
Continuing the theme of mental health, the next song 'Dying Light' made me cry, as he sings accompanied by a lone piano and violin for the first part of the song. A vulnerable and honest message about mental health and suicides in his hometown relating back to one of his first singles 'Dead Boys.' He sings of his determination to battle depression and stay alive for his family, friends, and those who didn't survive. The theme of isolation and loneliness adds to the open storytelling in this song.
'Better of Me' is a dialogue between him and an ex-girlfriend. Vocal accompaniment by Brooke Bentham, a Newcastle-born singer and busker, creates a real dialogue of honest reflection on a relationship, as Sam sings that 'you really got the better of me'- he gave his best parts to the relationship, but it was not enough. Perhaps my favourite song on the album, 'Pretending That You're Dead,' follows on from this conversation with an ex and shifts to the anger and upset of heartbreak as he sees his ex with his best friend. Despite the upbeat tempo, the hurt is there, and the chorus highlights how upsetting break-ups can be.
'Angel in Lothian' has a very Bob Dylan vibe to it, as he includes a harmonica as one of the key instruments. He sings about having a desire to be a better parent than the ones he has, and how he wishes he had someone to guide him through his teenage years. The penultimate song on the deluxe edition of the album, 'Good Company,' has an acoustic guitar adding to the personal feel of the song. The theme of mental health is present here again, as he sings about how contradictory his feelings can be – sometimes he is open and surrounded by friends, other times he feels alone and in a state of depression. This contradictory feeling will be relatable for many listeners, as he puts into words the struggles many people face with mental health, especially after the difficult lockdowns we all faced in the last year.
The final song on the album continues this melancholy feeling, as in 'Poltergeists' he almost sums up all the struggles he has sung about thus far. Containing an honest apology to his ex, along with a feeling of wanting to die sometimes, he writes that his failures are thrown back at him for him to see again and again. There is a feeling that he can never win, and that his teenage years were a struggle – again something many can relate to. The lyrics are brief, but the message is resounding and leaves much to think about.
One of Sam's greatest skills is his ability to tell a raw and honest story and that definitely comes across throughout the album as he leaves his vulnerabilities on the table. Discussing the failures of the government, his mental health struggles and his desire to leave his hometown, Sam Fender creates a pictures of authenticity, whilst mixing upbeat crowd pleasers with sensitive and open sombre songs. This variety creates an album that appeals to all, whilst retaining the sound and vibe that Sam Fender is known for.
Rating: 10/10
---
You Might Also Like:
Single Review: Biffy Clyro – A Hunger In Your Haunt