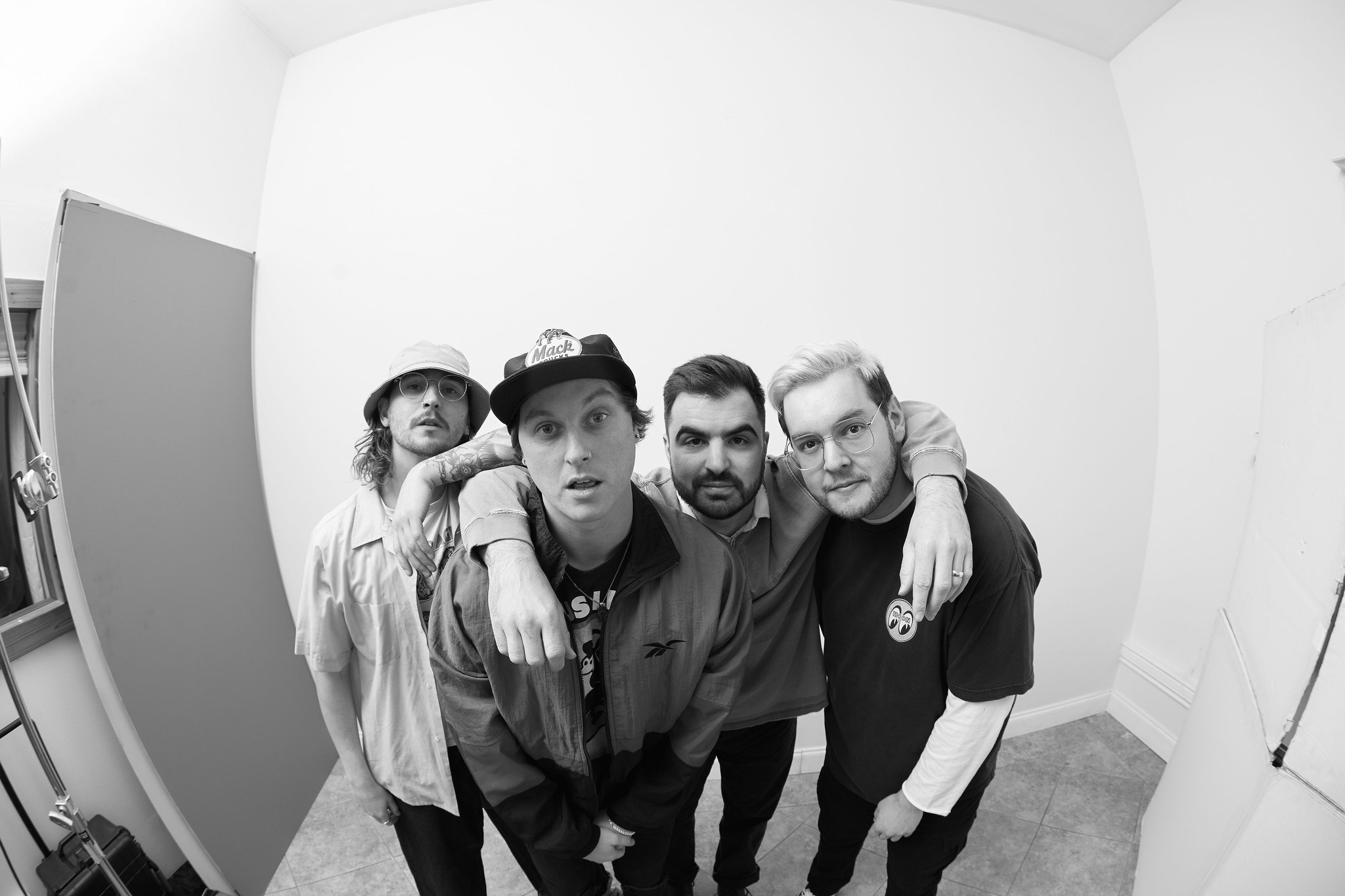 State Champs' new album Kings of the New Age is an energetic statement of pop-punk fun, Music Editor Sammy Andrews reviews
If pop-punk is back, then State Champs have declared themselves the Kings of its revival in their latest album, Kings of the New Age. Offering shoutable lyrics, sun-drenched pop-punk riffs and, infectious melodies, State Champs are in full force on Kings of the New Age.
In their first studio album since 2018's Living Proof, State Champs have returned in Kings of the New Age with one of their most energetic and fun-filled albums yet. Bursting out with the gritty guitar hook of 'Here to Stay,' State Champs quite literally affirm their place in the scene: 'the kings of the new age, the wrong time the right place.'
Kings of the New Age is at its best in its singles (and most of its songs could have become one.) 'Outta My Head' is an ear-worm that boasts a brilliant drumbeat that drives the melody forwards. Similarly, 'Just Sound' is equally likely to get stuck in your head and is so packed full of energy that it would be difficult not to have fun listening to it.
The main high point on the album however comes from 'Everybody But You.' Euphoric and cathartic, the expression of angst towards someone that has held you back is punctuated brilliantly with the playful bridge from Neck Deep's Ben Barlow. It does not take itself too seriously, and in not doing so, provides a truly joyful moment of freedom. A similar angst is carried throughout Kings of the New Age in moments like 'Where Were You,' offering catchy melodies and shoutable lyrics like 'where were you when the world stopped turning?'
Though rich in moments of this energetic angst, Kings of the New Age offers varying facets of State Champs' sound. Whilst 'Everybody But You' curses a past relationship, 'Act Like That' and 'Half Empty' embrace the every-day joys of falling in love. 'Act Like That' leans more into pop influences and the production on it has an undeniable groove to it. Equally, 'Half Empty' builds into an anthemic moment on the album. Expressing a more vulnerable moment of Kings of the New Age, Chrissy Constanza's vocals are a beautiful addition to an already euphoric sound.
What pulls these varying stances of anger and whimsy together on Kings of the New Age is that there is a liveliness to both of them. If you are looking for an upbeat, fun, pop-punk summer soundtrack: look no further. 'Fake It' is incredibly upbeat, with infectiously catchy melodies. Similarly, The collaboration with Four Year Strong on 'Sundress' is a sun-soaked track. Both of these quickly became two of my most-played tracks from the album.
'Some Minds Don't Change' concludes Kings of the New Age with a final moment of euphoric realisation and angst. Brash and assertive, State Champs declare 'you had no patience to see what's in store, some minds don't change.' With the loudest song on the album, State Champs close Kings of the New Age with a bang.
Kings of the New Age is bold, unflinching and fun in its approach to the new age of pop-punk. Balancing between angsty songs you can shout at the top of your lungs, to sun-drenched melodies that you can groove to, Kings of the New Age remains high-energy throughout. Perhaps at times this may become monotonous, but with only a 35-minute run time, it never feels stale. State Champs are having fun with their music in Kings of the New Age, and it is so fun to listen to.
Rating: 8/10
---
You Might Also Like:
Single Review: State Champs – Everybody But You (Feat. Ben Barlow)
Album Review: Between You & Me – Armageddon