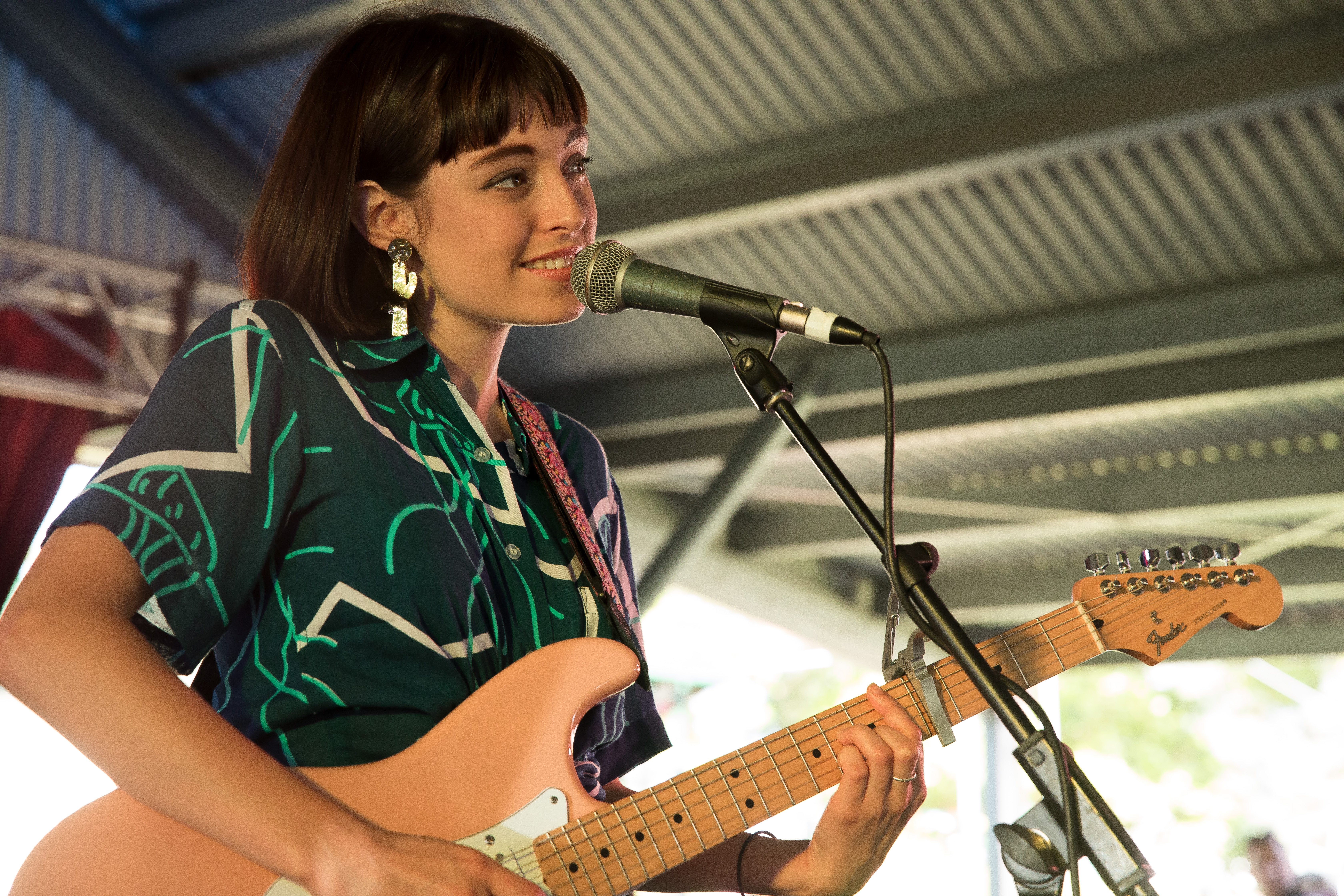 Stella Donnelly releases a mature and captivating new record in 'Beware of the Dogs', Music writer Dylan Lucas reviews
Stella Donnelly's Beware of the Dogs is an album which embraces its character. While the music itself does little to set it apart from some of its contemporaries in an age where we are blessed with numerous notable indie releases. What does set it apart from most is the sheer charm which Donnelly employs in her lyrics and her style of song writing. Take for example, opening track 'Old Man'; a punchy address in response to criticisms of Donnelly's previous social statements on 2018's Thrush Metal EP. This track makes for an excellent opener as it perfectly represents what Donnelly is all about: catchy indie music with an undeniable lyrical sass.
Throughout the album, Donnelly creates an atmosphere which is almost funny, in the way in which she talks about hecklers, on 'Tricks' or a Christmas party on the gloriously sweary track 'Season's Greetings', and this tone does continue for the album's more upbeat songs. Comparisons to Courtney Barnett are pretty easy to make, whom Donnelly has expressed as an influence. This is regards not only to the lyrics and their deadpan delivery but also to the general vibe of the music and its mix of storytelling with catchy, guitar-driven instrumentals. However, alongside the more tongue-in-cheek cuts, Beware of the Dogs is capable of wrenching genuine emotion out of its audience. Particularly, standout track 'Boys Will Be Boys', which originally appeared on Thrush Metal but equally deserves its place here for its mature approach to more serious subject matter, such as rape and sexual assault. The track manages to create an emotional ballad that you can listen to and enjoy, while not pulling any punches either.
Admittedly, towards the end Beware of the Dogs does begin to blend together. Its final few tracks all being relatively slow, however they manage to stay distinct from one another and are all enjoyable. Notably, album closer 'Face It', serves as a record standout.
Ultimately, what Donnelly crafts on Beware of the Dogs is an album which manages to be thoughtful and impactful in current events, while also maintaining charm and a witty sense of humour. Somehow, the record is able to effortlessly transition from joyously jokey to bleak without losing said charm, and we are all the better for it.
'Beware of the Dogs' is available now via Secretly Canadian. Tickets to see Stella Donnelly perform live are available here.