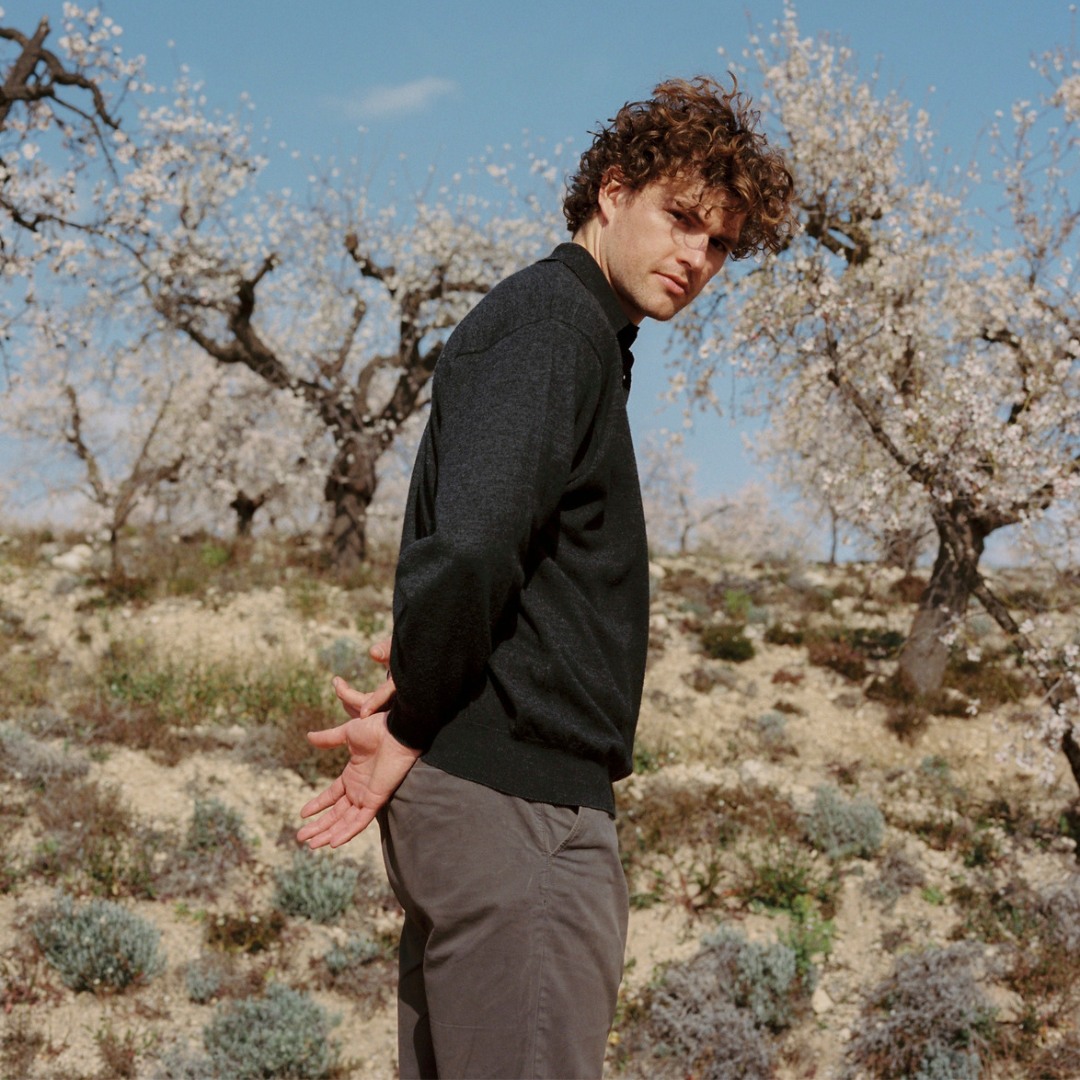 Vance Joy's latest album, In Our Own Sweet Time, is a beach ready soundtrack filled with heartfelt storytelling, Music Editor Sammy Andrews reviews
In his third album, In Our Own Sweet Time, Vance Joy leans into the romantic more than ever. Melding his delicate story-telling with acoustic-pop melodies, each song feels like a snapshot of a personal and intimate memory. In Our Own Sweet Time feels like the rush of a romance in the summer warmth bottled into an album.
In Our Own Sweet Time opens with the beautiful guitar patterns we are familiar with in Joy's music. The opening track 'Don't Fade' does however introduce new facets to Joy's musical language. With the production including backbeats and echoes on Joy's vocals, what becomes clear is that this album is Joy experimenting with perhaps more mainstream pop ideas. Alongside such acoustic leaning instrumentation, sometimes this does not wholly mesh, but it does offer for a more diverse soundscape than we have heard from him before.
In a poppier approach to his music, Joy's singles shine with brightness amongst the album. 'Clarity' sees the biggest pop moment on the album, with an upbeat hook and joyful horn melodies. This song captures a sense of fun within the album and does so with a really catchy groove to it. Similarly, 'Missing Piece' is an extremely sweet ode to finding someone that completes you. With the pulsing drums exploding into the chorus, 'Missing Piece' is a bright and euphoric moment on the album.
The upbeat joy of 'Missing Piece' carries over into 'Catalonia.' Beginning as a simple ukulele tune, the song grows to an upbeat story of a summer romance. With Joy's story-telling lyricism, the ukuleles and horns build to create a song that feels like summer wrapped up into three minutes of whimsy. It is a real high point in the album and comes to define the sun-soaked joy captured within In Our Own Sweet Time.
Vance Joy however still shines in his more stripped back moments; where the honesty of the personal is laid to the forefront. 'Way That I'm Going' is a slower and more acoustic driven moment on the album. A delicate expression of finding your guiding light in a person, it is one of the most emotionally vulnerable and beautiful moments on In Our Own Sweet Time.
Later tracks on the album share this sentiment, with 'Wavelength' boasting the charming titular line, 'we can make it in our own sweet time.' This second half of the album does however seem to lack in its energy and each song feels very similar, making the album seem very front-loaded. 'Wavelength,' 'Boardwalk' and 'Looking at Me Like That' are pulled back melodic moments. Each shines in its lyricism, as every song on the album does, but perhaps tonally lose themselves after such stand-outs as 'Catalonia' and 'Missing Piece.'
This however does not linger for long. As 'This One' begins, Joy's storytelling shines through once again on the album and the choruses build into a much bigger sound. Closing the album, 'Daylight' is a final heartfelt statement of love. Joy builds memories into a culmination of just how special someone can be to another person, and closes In Our Own Sweet Time beautifully.
In Our Own Sweet Time sees Vance Joy developing his story-telling lyricism and offering snapshots into truly vulnerable expressions of love and adoration. Whilst the album is at times perhaps tonally imbalanced, Joy's lyrics never falter. In Our Own Sweet Time is a beach ready summer soundtrack. But it truly comes into its own when it embraces its own charm, whether that be in delicate honesty or bursting euphoria. Love is at its core, and it is hard not to get swept up in its romance.
Rating: 7/10
---
You Might Also Like:
Live Review: Florence + The Machine