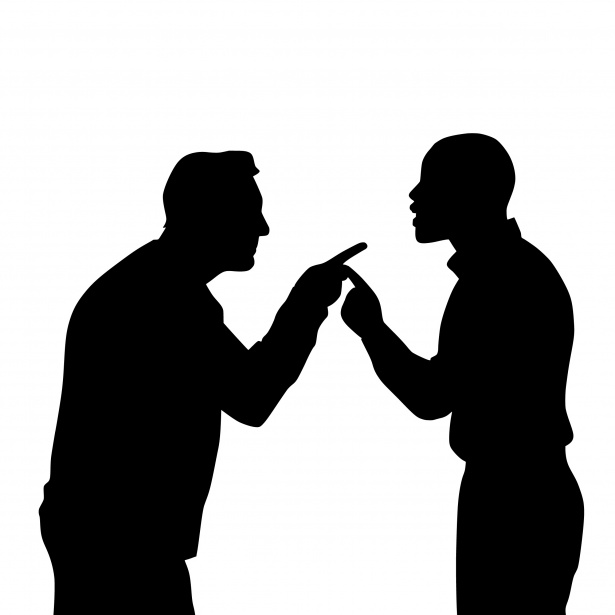 Food&Drink Writer Lucy Allen turns over the reasons why the public love a debate about food so much, and what role they play in our lives
As Halloween nears you may hear the calls of trick or treaters, asking us to choose between something sweet and satisfying, or a far more unpleasant alternative. Much like the meal decision over whether to have a starter, or dessert (or both), questions over food frequently play a role in our daily lives, and not just around Halloween.
From the more obscure questions such as 'is pizza simply glorified toast?' to the trivialities of whether you keep ketchup in the fridge or in the cupboard, food debates have become the bread and butter of dinner table discussions. When was it that we all started to get so heated about what is on the plates that are in front of us? 
If you were to Google food debates you would find that 127,000,000 results come up, so evidently there are many opinions on this subject matter. Clearly it is not just around Halloween that we place binary questions around our food habits. Commonly debated questions explore the matters of pineapple on pizza, whether a hot dog is a sandwich, whether you put milk or cereal in the bowl first, and if you take your coffee black or white. 
With all of these questions, it's no wonder so many people struggle with what we should and shouldn't be doing with our food and nutrition. Perhaps all of this debate is playing a factor in contributing to the 28.7% obesity rate of adults in England? Are some of us indulging in more treats, and missing a trick or two?
However, is there another side to the disputes? As a result of this being a topic of such passion to the public, big brands such as Marmite have jumped on the nation's love of debating food. They have instigated their own table-time chaos (or should we call it Marm-ageddon?) and frequented the shelves of our supermarkets with decisions over whether to love or hate the strong spread.
Even scientists are getting involved in the debate, with the Marmite Gene Project being a study of whether one's preference for brown yeast extract is in fact down to your genetics. Maybe there is more to these trivialities than we once thought? Genes aside, you can't deny that the passion evoked by debating foods is an excellent PR tool. Over £500,000 worth of Marmite is being sold weekly, largely due to the huge campaign that has become as synonymous with the brand as the name itself. 
So why do we care so much about what another person may or may not keep in the fridge? Why do we question how others choose to fuel themselves, or in what combination they do? Could it be that food is so ingrained into our daily lives that it becomes a part of us, as much as we associate with being known for a personality trait or having a unique hobby? Maybe our food is more of a fibre of our being than we think, and forms that connection needed to belong to amongst our peers, or to stand out from the crowd.