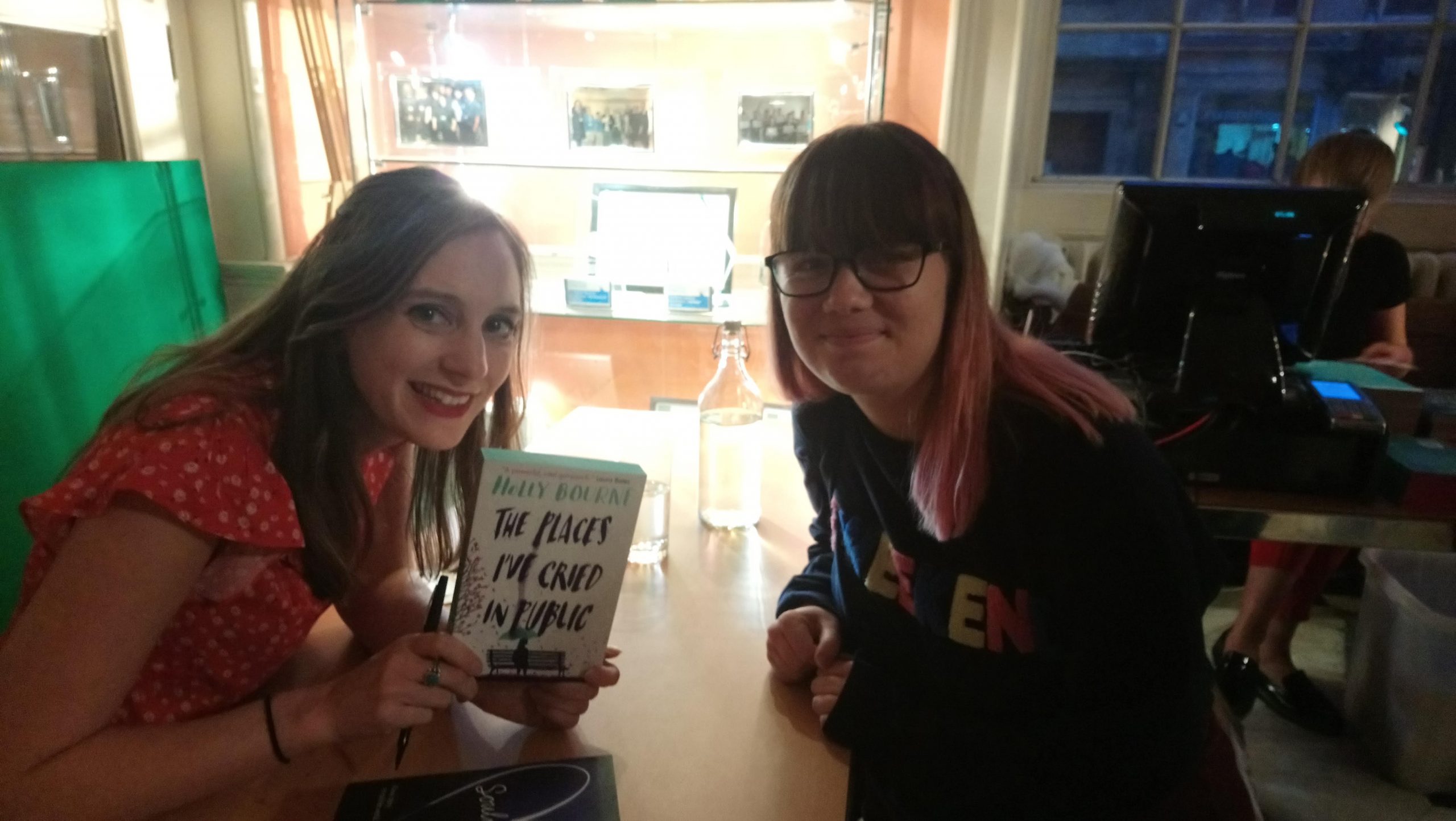 Food & Drink Editor Cara-Louise Scott writes about YA writer Holly Bourne, her bestselling series, but also her underrated yet must-read novels
Content Warning: This article contains themes of medicated mental illness which some readers may find distressing.
Holly Bourne is the sort of author I think everyone should have read during their older teenage years – and even now as we begin our journeys into adulthood. There is a reason she is known as a 'bestselling and critically acclaimed author', and this is because her novels are capturing elements of teenage life, which draw us into modern day issues of growing up. 
Bourne writes powerful messages through the voices of young people whose voices are often pushed aside in society. These messages come across through the characters who are often experiencing the hardships of first love, family issues, school, mental health, and everyday sexism. As a previous 'agony aunt' for a youth charity, it is no wonder that Holly Bourne is able to capture real issues and understand young people through her writing, as she has helped younger people with their mental health and relationships. It feels as though she still does this through her writing.
I first started reading Bourne's books when I saw the first book of her Spinster Club series, Am I Normal Yet?, in a book shop and was heavily interested in what it could be about. With its diagram cover, I thought it might be a non-fiction book, but after reading the back and beginning the book (after I decided I wanted to buy it) I came to realise it was far from non-fiction. Am I Normal Yet? is a relatable tale of a girl, called Evie, who, like many of us, longs to be normal. She struggles with her own mental health but is almost off her medication when she starts at a new college where no one knows her. Here, she begins to find herself through making new friends and falling in love. This is the first book in Holly's well-known Spinster Club series, where we go through the lives of Evie, Amber, and Lottie. It is in these books that Bourne sets up her authorial voice and begins to create a well-needed feminist trilogy in which all young women can feel apart of the 'Spinster Club.'
As a feminist, Holly Bourne really does capture what it feels like to be a young woman of the 21st Century and leads an example of how things can change and how we can be a part of this movement. I certainly became more aware of the feminism movement after reading Bourne's writing.
For me, her writing is easy-to-read, and she creates unforgettable, personable characters who you feel as though you can relate to. Her writing doesn't follow the cringe-like style of some YA and with her powerful tone, her books are ones you don't want to miss out on. Her writing style is very similar across her YA fiction, but she adapts her style to fit into each unique character. 
Holly Bourne's novels come under the genre of contemporary young adult fiction, while also coming under categories such as romance, feminism, mental health, family, and realistic fiction. Whilst Bourne is known best for her YA fiction, in the past couple of years, she has branched out into adult fiction with her debut adult novel, How Do You Like Me Now, being published in 2018, and Pretending, in 2020. Pretending is currently on my bookshelf, and I'm eager to read it to see how it compares in my love for her YA books. 
Bourne has remained true to herself throughout her novels. While they all cover completely different story lines, all of her books engage in similar themes and her style of writing never falters, which means that if you like one of her books, you'll most likely love them all (like I do!).
The only book that feels hugely different to the others, is her first ever book. Soulmates is about two young people who find themselves swept up in a whirlwind romance after a chance meeting, until a secret international agency tries to separate them because of the destruction they are causing to the world. They ultimately have to choose between the end of the world or a life without love.
This is my favourite book of hers, because of its gripping, futuristic style, bordering into sci-fi, which is unlike any other book she has written. This book often gets overlooked because it was her debut and came a fair few years before her spinster club series, which became a best-seller. However, as an avid fan, I would recommend reading Soulmates before The Spinster Club series, because it is a truly beautiful read and sets you up for reading more of Holly's extraordinary works. After that, you can branch out to the rest of her stand-alone YA books, such as It Only Happens in the Movies and The Places I've Cried in Public (my personal other favourites). Apart from The Spinster Club series, you can read the rest of her books in any order that takes your fancy.
I was very lucky to meet Holly two years ago at the Bath Literature Festival. The personality that is engrained in her books eagerly comes out and particularly to anyone who is wanting to begin their own writing journey, I can't think of any author more inspiring than Holly to inspire you to kick start your own writing career. 
---
Enjoyed this? Read more book-related articles on Redbrick Culture!
South Asian Heritage Month: What To Read
Unpopular opinion: Books that are 'easy to read' are actually harder to write