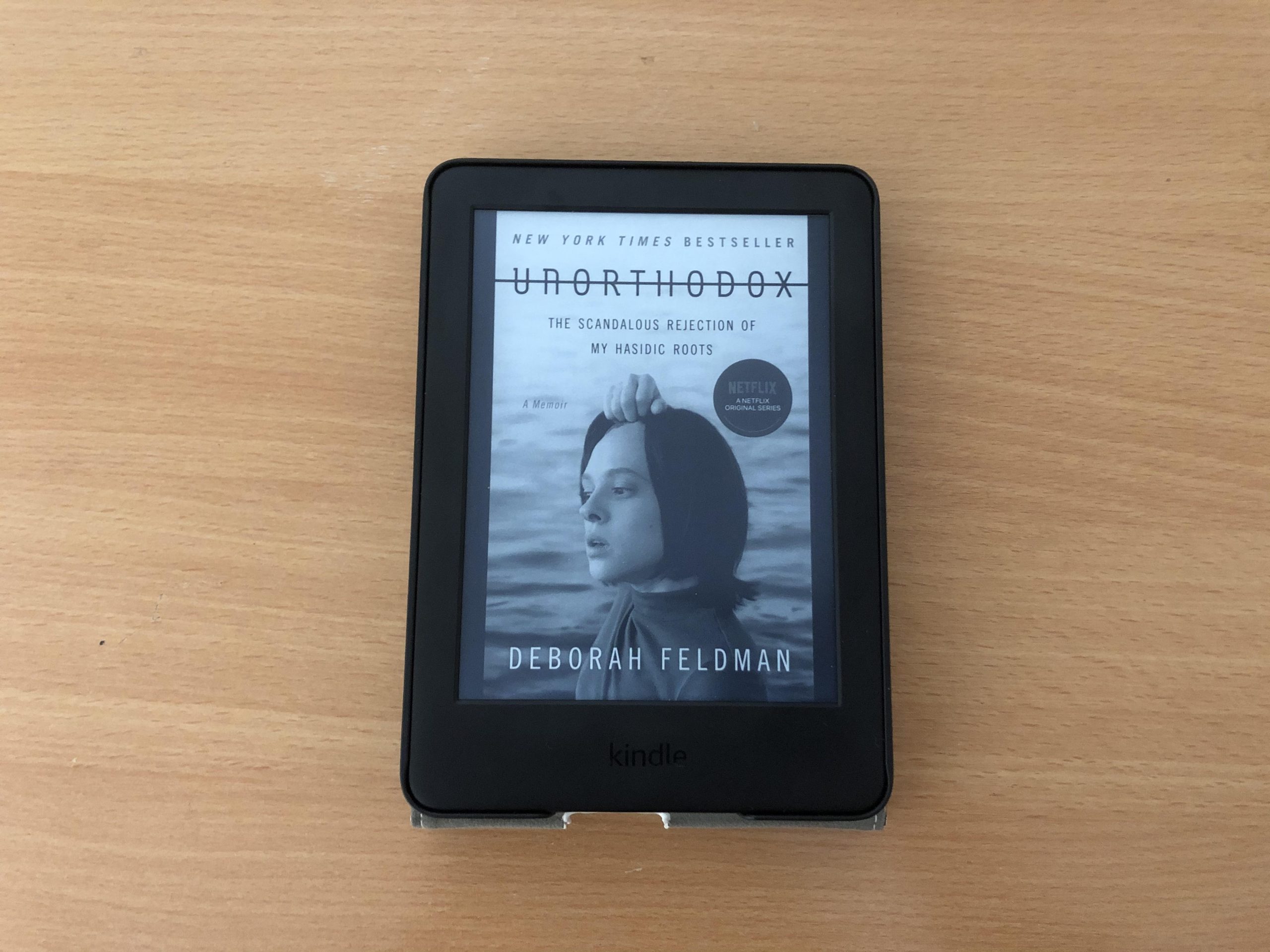 Culture writer Liv Cummins praises Unorthodox, as a refreshingly open and raw memoir of Feldman's youth in an oppressive religious Hasidic community and how she came to find her secular identity
'I can't bear the thought of living an entire lifetime on this planet and not getting to do all the things I dream of doing, simply because they are not allowed.' Confrontational and, at times, harrowing, Deborah Feldman's unflinching memoir of her youth in an oppressive religious Hasidic community is thoroughly compelling from start to finish. Unorthodox doubles as a memoir and an expose of the Satmar Jewish sect. Feldman is to be praised for her bravery to come forward and tell her scathing- yet boldly honest- story.
Raised in the Satmar Hasidic dynasty in Williamsburg (New York), Feldman unleashes her experiences of suffocating conformism to stringent religious customs and laws. Her succinct prose enables the lay reader to develop a comprehensive understanding of her childhood and early womanhood in this ultra-Orthodox Jewish community. Feldman details how the Satmar community wears its trauma on its sleeve; the Holocaust being a driving force behind the radical ideological structures of the community filled with patriarchy and misogyny. Imagine being forbidden from entering public libraries. Imagine not being allowed to sing in front of men. Imagine covering every inch of your body to prevent men from 'sinning.' These signs of immodesty in the Satmar faith felt foreign to Feldman as a young girl, and continued to gnaw at her conscience years later. She details how she was different from other Hasidic girls in school and yearned with curiosity to live a secular lifestyle which bided her more freedom: 'I cannot comprehend how people's desires can be small, their ambitions limited, when the possibilities are so endless.'
I adored how Feldman rebelled against her repressive adolescence through the medium of secular literature. Stolen moments reading the works of empowered and inspirational literary women, such as Jane Austen and Louisa May Alcott, defiled her innocence and naivety to the outside world. In particular, she identifies with 'Pride and Prejudice' taking place in a world similar to her own where the true goal for women is marriage and reproduction: 'what story could be more relevant to me than a young girl of marriageable age rejecting the choices others make for her and exerting her own independence?'
Despite her determination to break free from these age-old traditions, Feldman entered into an arranged marriage at the age of 17. In the beginning, she believed marriage would allow her to 'fit in' to the Hasidic community, affording her freedom from her Bubby (grandmother) and Zeidy (grandfather). However, she retells a devastating account of her deception behind the reality of an ultra-strict Hasidic wife. Specifically, struggles to consummate her marriage made Unorthodox a challenging, and at times an unsettling, read. Feldman was exposed to immense pressure from her family to bear children immediately after the wedding. After birthing her first child at 19, Feldman adapted to a life of rebellion and secrecy which incrementally led to the formation of her new secular identity. She describes how she finally woke up from her state of religious unconsciousness, triggering her desire to 'escape' from the isolated community. The slow transition from Feldman as a custom-abiding Hasidic wife and mother to a Western individual is cleverly portrayed in this memoir. Small steps such as learning how to drive, growing out her shaved head to giant leaps such as wearing jeans and attending college are superbly executed. As Feldman slowly 'kills off' her religious identity, the reader finds themselves rooting for her to cross the boundary into the outside world. Eventually, her realisation of the extreme- and even fatal- consequences of disobeying the Hasidic codes caused Feldman to flee the Satmar community. The emotion seeps through the final pages as she sees her family for the final time and bravely seeks refuge in the secular world to protect her son.
Although Feldman doesn't describe herself as a strong woman, I feel her commitment to creating her own reality for herself and her son takes unimaginable strength. Unorthodox emits rawness because Feldman was in a raw place when she wrote it. Having only just left the community, her feelings and thoughts are authentic and present. This leaves the book vulnerable to criticism as it was written in a place where Feldman's feelings towards the community were too fresh. In turn, her biased interpretation has sparked outrage within the Satmar community attempting to invalidate Feldman's story.
While it may appear that Feldman's upbringing is worlds apart from our own, the essence of Unorthodox is universally understood. It shines a light on the opportunity to find your voice and embrace your true identity. Overall, I admire Feldman for her resilience, passion, and courage to share her story within popular culture.
---
Read more Book Wormholes from Redbrick Culture:
Book Wormhole: Women Don't Owe You Pretty by Florence Given 
Book Wormhole: The Catcher in the Rye
Book Wormhole: Girl, Woman, Other by Bernadine Evaristo