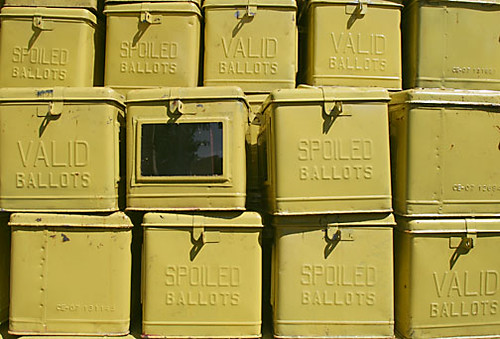 After Parliament was dissolved on Wednesday November 6th, Birmingham's candidates are preparing for a general election taking place on Thursday December 12th
Britain's political parties are preparing for a general election on Thursday 12th of December after Boris Johnson's bill passed the House of Commons with 438 in favour and 20 against. This election will be important in determining what happens next with Brexit, the NHS and climate change. 
Students at Pritchatts Park and the Vale Village are part of the Edgbaston constituency and were represented in Parliament by Preet Gill between 2017 and 6th November. Gill has served as a Labour and Co-operative MP and the Shadow Minister for International Development. Being a Labour and Co-operative MP means that she stands for both the Labour Party and the Co-operative Party, a separate centre-left party. She became the first female Sikh MP when elected in 2017. Before being elected, she worked as a social worker in Israel and India. Between 2012 and 2017 she was a councillor for Sandwell. She is standing for re-election and started her campaign on Saturday 2nd November with an event about education with Jess Phillips, the Labour MP for Yardley.
Students in Selly Oak are in the Selly Oak constituency. Steve McCabe has represented the area since 2010. Under Gordon Brown, he was Lord Commissioner of the Treasury. Before being elected, he was a social worker, a lecturer and councillor for Birmingham City Council. On his website he says that 'he tells it like it is and stands up for his constituents.' McCabe is standing as Labour's candidate for re-election.
Some students may also be in the Ladywood constituency. Ladywood has been represented by Shabana Mahmood MP. She became one of the first female Muslim MPs after being elected in 2015. She studied law at Oxford and is a qualified barrister. In February, she was criticised for expressing support for the anti-LGBT lessons protestors, saying: 'It is all about age-appropriateness of conversations with young children in the context of religious backgrounds.' She later clarified: 'I think RSE should be taught in schools…that includes the LGBT community…all of it should be taught at the right age and in the right way.' She is standing for re-election.
Full candidate lists will be published on local authority websites on November 16th. Broadly, the Labour Party will campaign for radical change to the economy and a second referendum on Brexit. The Conservatives are campaigning to 'get Brexit done, unite the country and defeat Corbyn.' The Liberal Democrats are campaigning on a platform of stopping Brexit, trying to position themselves as the remain party compared to Labour and the Conservatives. The Greens are campaigning to remain in the EU and tackle 'climate chaos'.
In the 2017 general election, the Democratic Unionist Party, Plaid Cymru, the Green Party, the SNP and Sinn Fein were all successful in having MPs elected. The Brexit Party and the Independent Group are both expected to run this year.
To vote in the general election, you must be 18 or over on polling day and a British or qualifying Commonwealth citizen. The deadline to register is Tuesday 26th November. Students can choose to vote in their home constituencies or their university constituency. If you want to vote at home you can do so by postal vote. The information to do so is available at the web address below.
You can find out more information about registering to vote at www.gov.uk/register-to-vote. You will need to have access to your National Insurance Number.
Sources:
https://inews.co.uk/news/politics/register-to-vote-general-election-2019-how-uk-snap-online-electoral-register-deadlin e-494388
https://www.electoralcommission.org.uk/i-am-a/voter/which-elections-can-i-vote 
​https://www.ucas.com/finance/managing-money/how-save-money-uni/register-vote
https://inews.co.uk/news/politics/postal-vote-register-apply-how-general-election-2019-application-deadline-royal-mail -strike-821629
https://assets.publishing.service.gov.uk/government/uploads/system/uploads/attachment_data/file/711954/Apply-to-v ote-by-post-England-Scotland-and-Wales__1_.pdf
​https://www.electoralcommission.org.uk/i-am-a/voter/how-cast-your-vote/voting-person
​https://www.parliament.uk/biographies/commons/preet-kaur-gill/4603
https://www.parliament.uk/biographies/commons/steve-mccabe/298 15 ​https://www.bbc.co.uk/news/uk-england-kent-40212652
https://www.bbc.co.uk/news/education-50221335