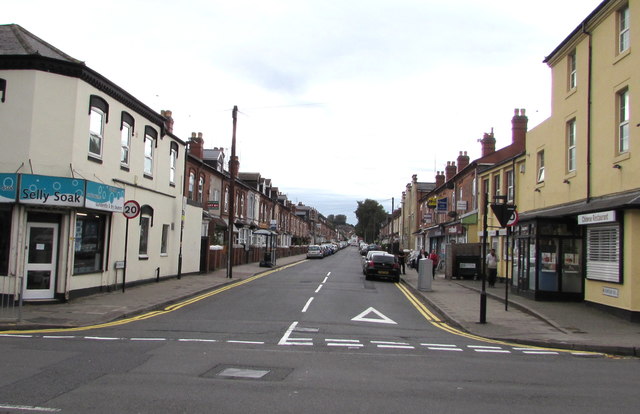 Concern arises from parents as convicted paedophile moves to Selly Oak after being released on parole
Protesters have surrounded Selly Oak hostel in which a convicted paedophile, Vanessa George, currently resides.
George was sentenced in 2009 to a minimum of seven years for sexually abusing 30 toddler and babies in Plymouth, and has been released on parole in September after serving ten years.
According to Birmingham Live, protesters were 'appalled' George is living in such close proximity to an after-school club and nursery and have been told by other residents that she has allegedly had been seen 'laughing and joking in the sunshine.'
One mother, Caroline Wheeler, drove 150 miles from her home in Exeter to attend the protest and wore a banner with the words 'Vanessa George name your victims.'
George has never named her victims, leaving a devastating effect on the families of the children who attended the nursery who are unsure if their children were abused. One parent wrote a heartbreaking to George, telling her, 'it's not fair that you get to move on now and start a fresh life and we are left to continue suffering.'
George was arrested after pictures of her abusing the children were found on her computer. She admitted to two counts of sexual assault by touching, of children under the age of 13. In addition to this, she admitted to one count of making indecent images of children and five counts of distributing them.
The Labour MP for Plymouth, Devonport and Sutton, Luke Pollard, spoke out against the decision to release George, stating: 'The families concerned are facing a life sentence as she spends time relaxing in the sunshine. Vanessa George should not be allowed out of prison until her victims have reached adulthood as a bare minimum. Many of them are now around 12,13 or 14. The fact that she is out is a disgrace when the families are still suffering.'
George has, however, been banned from Devon and Cornwall, is unable to go within 30 metres of any swimming pool, and is barred from going near nurseries, children's playgrounds and schools.
The recent Queen's Speech featured Boris Johnson's plans for tougher criminal justice, including a law ensuring murderers who refuse to reveal where they buried their victim will serve a longer sentence in jail.
This proposed legislation will also stretch to include paedophiles who refuse to identify their victims.