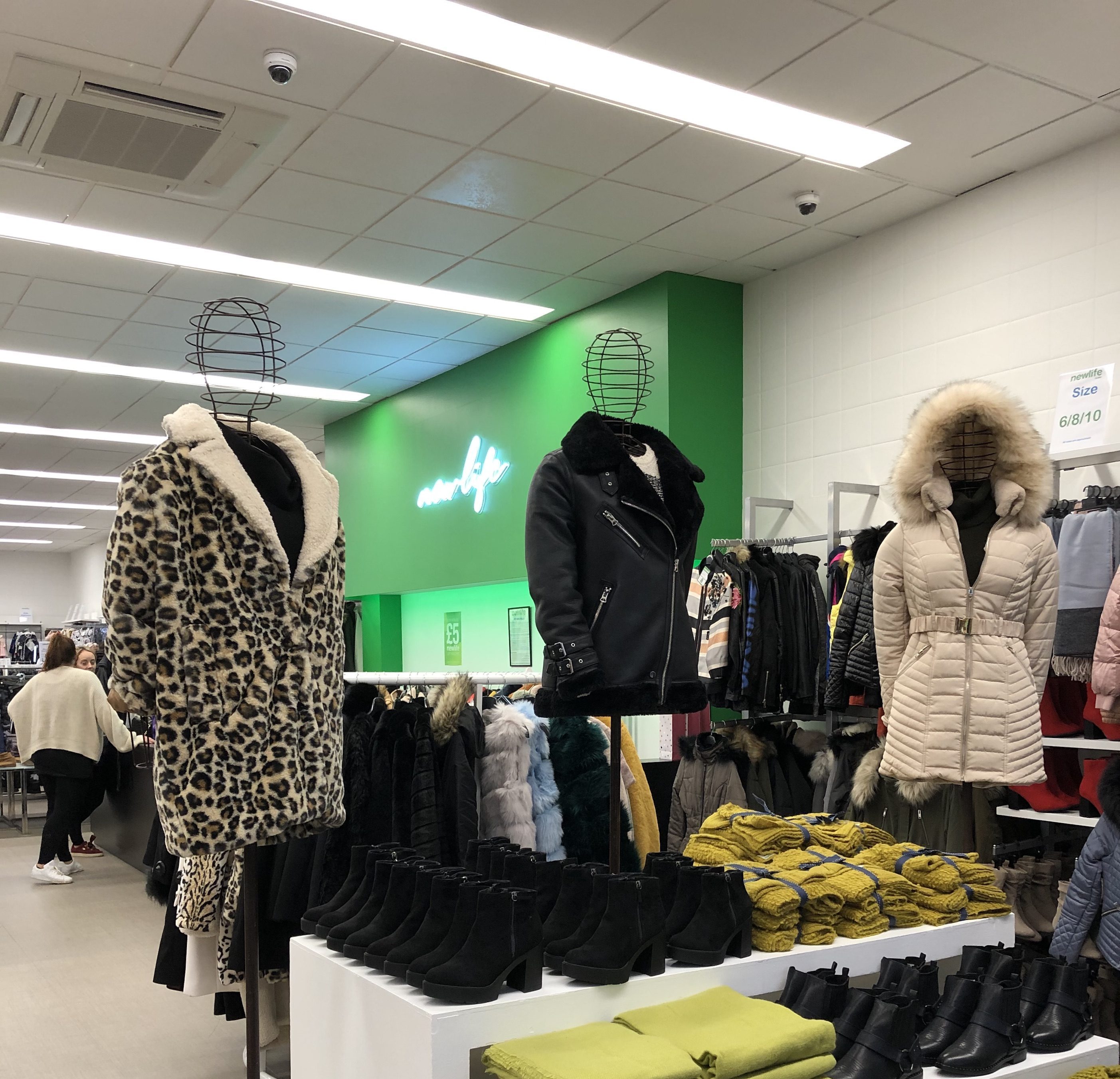 Life&Style Writer Issy Hall documents her visit to Birmingham's brand new hotspot for stylish bargains and explains the business' unique contribution to the sustainability movement
The fast fashion movement is here and it's not backing down. With items becoming available practically hours following a celeb post on Instagram, it's no shock that we're deeming what's hot or not on a daily basis. Through a few clicks we can have our desired item on our doorstep within 24 hours – or if you're ordering from ASOS, you can even have your order with you on the same day!
Fashion is moving at an electric speed. However, our planet is bearing the brunt of our retail addictions. With our fashion cycles minimising, the items we loved a few months ago are now being shoved to the back of the wardrobe or even chucked out. The average consumer bought 60 per cent more clothes in 2014 than in 2000, yet kept each garment for half as long, and as a result, one waste truck of clothes is burned or sent to landfills every second.
Our love for instant new trends is contributing to micro-plastic pollution, emissions growth and scarcity in water supplies globally, so it's time to tame our shopping addictions and see the bigger picture. Newlife in Birmingham is helping us do just that. The Midlands-based charity is helping to prevent the overtake of fast fashion, whilst simultaneously raising money for disabled children across the country. Life&Style visited the new store in Yardley, Birmingham to see what they stood for and what they had to offer.
Now it's not what you're expecting – forget having to hunt around charity shops to spot a single one-off piece. Newlife itself collects clothes that would otherwise be sent to landfill as excess retail stock, so that means selling on brands such as Ted Baker, River Island, Zara and other top names for a snippet of the price! After a warm glass-of-fizz-infused welcome, I was spotting multiple items that I wanted to try on within minutes.
From glamorous baby blue fur coats to glittering party dresses, Newlife seems to have it all. And better yet, in every size! The store is split roughly into two sections, one with sizes 6-10 and the other 12-18. Anyone and everyone can go in for a gander and find their new favourite bargain with real ease.
Based in Yardley (around 25 minutes from Selly Oak), the new store is open seven days a week and even includes some late night trading hours. So if you're looking to find a brand new stylish piece which isn't going to sway you back into your overdraft, all whilst helping tackle the impacts of fast fashion and helping to raise money for disabled children, then Newlife ticks all the boxes.
Visit the Newlife website here.