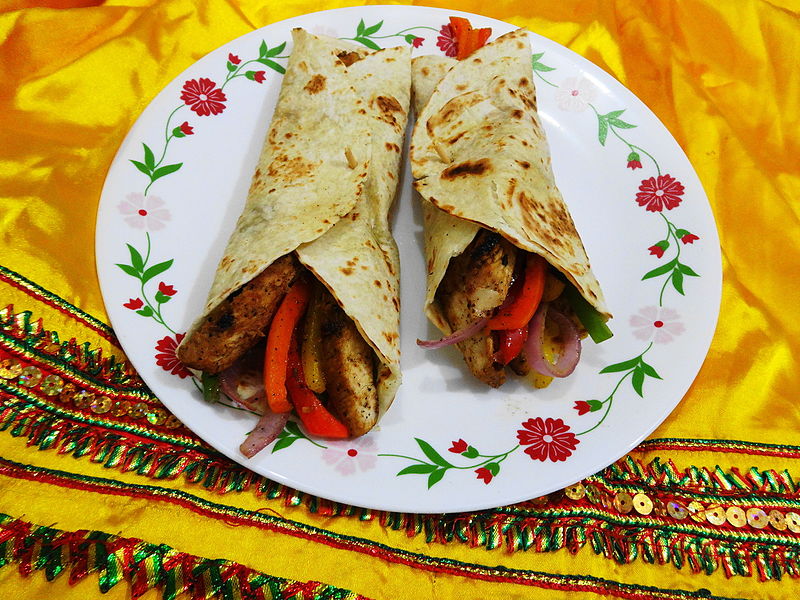 Food&Drink duo Rosie and Liv tell us how to achieve the tastiest, student-friendly fajita night
Winter blues have hit us all – but don't let that stop you from bringing summer into the kitchen! Fajitas are on the menu for most university students, and are a weekly occurrence particularly in our house. So naturally, fajita's are our go-to for a pick me up on a rainy January evening.
Starting the new year may have you setting healthy cooking goals that require too much time, money, and prep; trying to schedule an evening meal into your busy university day can sometimes be challenging, so take your cooking back to the basics – whilst still enjoying flavourful, healthy food.
An exciting way to both spice up your cooking and cut down on costs in the new year is to STOP buying the fajita kits everyone loves, and to START experimenting with your own spices and ingredients. We suggest buying three or four spices from your local supermarket, which can last you the entire year. Our favourite flavours are paprika, chicken seasoning, peri peri, and an occasional dash of ground coriander, which, when combined with meat or vegetables, taste delicious.
Don't hold back on your vegetables either; naturally, these are the cheapest way to pack out your meal, and add a variety of colour and taste. Explore fillings you might not have thought of, such as bean sprouts or cabbage to jazz it up and fill you up – whilst sticking to your frugal February goals.
Fajitas are the perfect get-together meal with friends; cooking can be sociable an enjoyable, and opportunity to see faces that you have missed over the holidays. Alternatively, if you are cooking for one, this meal is perfect for an on-the-go university lifestyle; leftovers can be easily put in salads, wraps, or pasta for the perfect campus lunch, ensuring you eat well and spend well.  
RECIPE FOR TWO
Ingredients:
2x chicken breast, or alternatively just double up your vegetables and skip the meat for a vegetarian meal.

Oil, both vegetable and olive work fine

1 large colourful pepper; our favourite is red

1 large onion, either red or white depending on the flavour you want. Red onions are sweeter than white, and will add more colour to your plate. You may even like to experiment with green onions, which have a more mild flavour.

Any other vegetables that you would like, such as baby corn or mangetout

Spices of your choice: paprika, chicken seasoning, etc

Tortilla wraps

Any accompaniments you would like, such as lettuce, cheese, salsa, sour cream, guacamole – or even just an avocado if you wish to make your own. We even added rocket to our most recent fajitas, as we had forgotten to buy lettuce or any other toppings.

Salt and pepper

Optional: mild chilli powder
Method:
Heat a tablespoon of oil in a frying pan or wok.

Dice your chicken breasts and season them with your choice of spices

before

adding them to the pan. This will ensure the best flavour, rather than waiting to add seasoning at the end.

Whilst the chicken is cooking, chop the onion, and add this immediately to the pan so that they may begin frying with the chicken.

Prep the rest of your vegetables – the more thinly chopped the better to ensure that more spice is picked up, and the filling will fit in your wraps.

Once the chicken is cooked and the onions have browned, add your chopped vegetables to the pan.

If need be, add more spices or salt and pepper

Prepare your accompaniments whilst your fajita filling is cooking, and heat your wraps in the microwave for a minute – in two thirty second intervals.

Assemble your fajitas

EAT