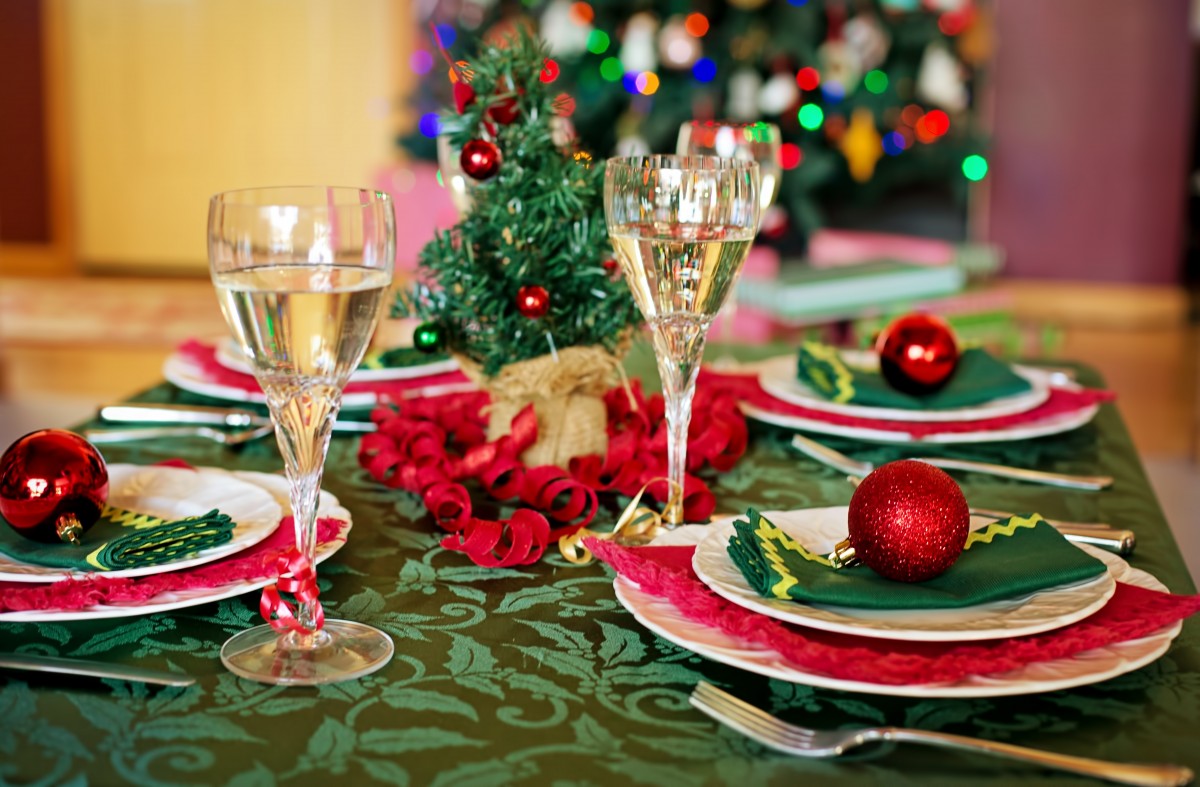 Food&Drink Editor Harriet Laban headed down to Byron to try their Christmas menu before the festive season starts
Images by
Pxhere
, Harriet Laban , Harriet Laban
It seems a little early to be planning events which will be happening around Christmastime, but in reality, the end of term is only seven weeks away. In that time, not only will the usual weekly seminars and lectures be taking place, but towards the latter weeks, there will be Christmas get-togethers galore. Many of the societies and sports clubs at uni are beginning to think about booking their team Christmas dinners, which need advance booking for such large groups. Most social secs will be looking at traditional roast dinners at local pubs. However, there are many different options to consider. One of which is Byron, the burger bar on New Street, which is part of a national chain renowned for their delicious patties. Byron are releasing their Christmas menu, called 'Properly Feastive', and I got the chance to go along and try it out. On a Monday evening, the restaurant was quietly buzzy. Good tunes were playing in the background and the lights emitted a warm glow, instantly taking you into a chilled-out mindset usually hard to achieve post lectures. We were given a free glass of prosecco, and seated in a booth, with brown leather bench seats, surrounded by funky pastel décor.
After chatting for a couple of minutes, our waitress brought over a dish of homemade crisps and a spicy cheese dip. This went down extremely well with my boyfriend, ravenous after a day of lectures, and appreciative of the fast service. Soon after this we were presented with a dish of their 'Mac&Blue Cheese Christmas Baubles'. They were sprinkled with crisp smoky bacon pieces and had a tart cranberry sauce drizzled over the top of them, which helped to cut through the richness of deep-fried mac and cheese.
We were also given a plateful of their skin on fries, which have recently made a return; you can tell why they've made a comeback! The fries were topped with seasonal accompaniments, including more cranberry sauce, caramelised onion gravy, chestnut and sage stuffing, and bread sauce mayonnaise. These had to be my favourite thing on the Christmas set menu. Despite becoming a little bit soggy due to the variety of Christmassy sauces, the flavours were delicious, and I couldn't help finishing the plate. I want to give a particular mention to the bread sauce mayonnaise, which I think is a unique condiment and worked really well in providing the rich stodginess one would expect.
Now for the main attraction… we were given two burgers to sample; the 'All Hail the Turkey' and 'Merry Cheesemas' (they certainly didn't miss the opportunity for a fab pun). The turkey burger was buttermilk- fried, with mandatory lettuce, as well as all the seasonal toppings. I loved the flavours again but felt as though the turkey meat patty could have been a bit less thick. However, I swapped and tried half of the 'Merry Cheesemas', which to my delight (as an avid disliker of cheese) was really yummy! The beer-battered smoked cheese patty was oozy, and the smokiness wasn't overpowering, as I find with many cheeses. I would recommend this to anyone who loves a mozzarella stick, or can't get enough of cheesy goodness around Christmas. For those who prefer a traditional beef patty, Byron are serving 'Le Bleu', which is a scrumptious combination of Fourne d'Ambert blue cheese, red onion and port jam, wholegrain mustard mayo, with spinach and onions.
If hearing about these festive eats has got your mouth watering for a non-traditional but equally as hearty Christmas meal, then Byron is taking Christmas party bookings now (which includes a free glass of prosecco for each guest when booking before 31st October). If you fancy popping along for your own enjoyment, and livening up your Monday evening, the Christmas menu is available in the restaurant from 12th November, and you can make use of their student discount. I will definitely be thinking about those exceptional fries for a long time to come!