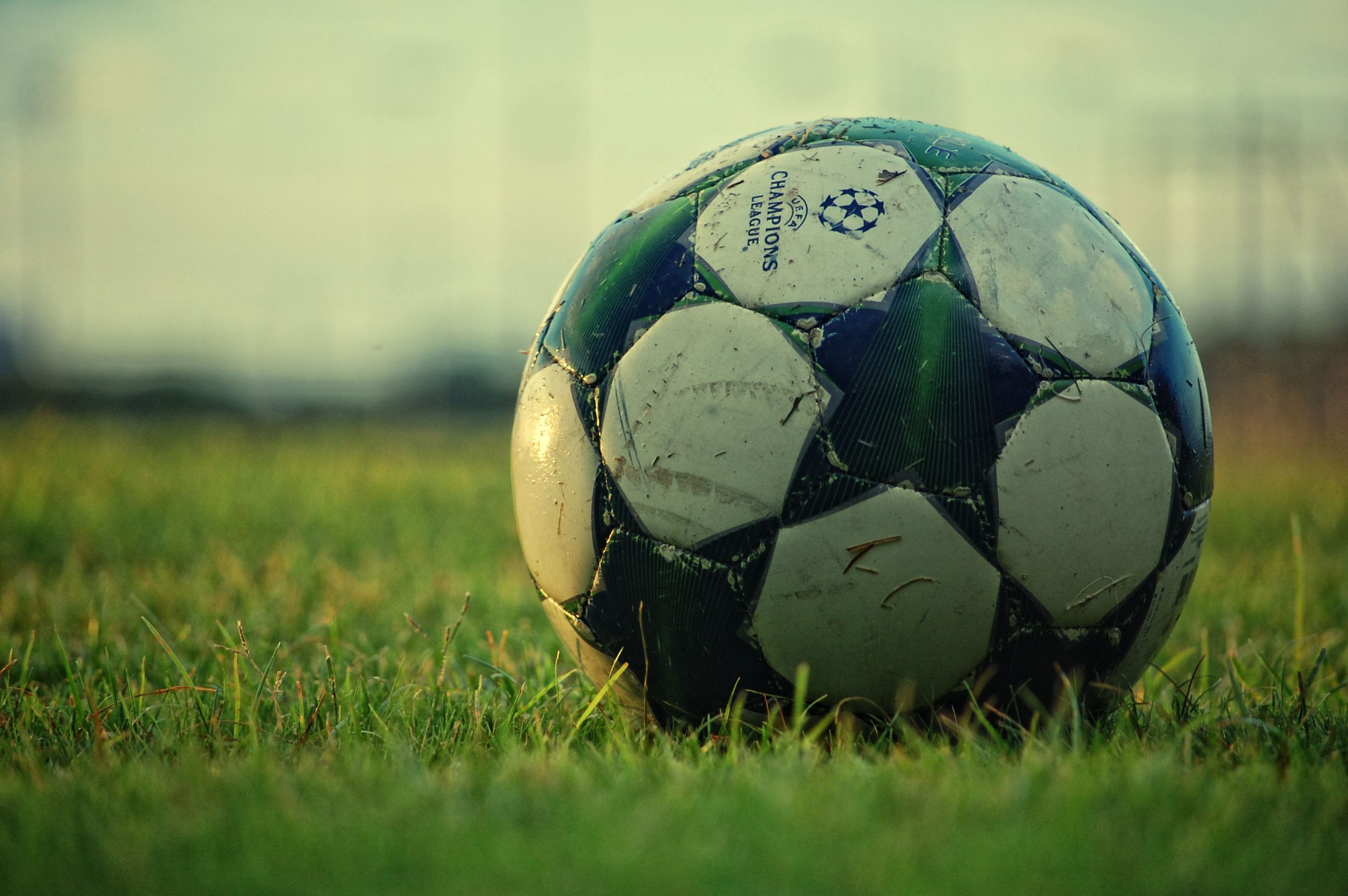 Sport Writer George Laycock takes a light-hearted look at the Champions League quarter-finals, as Europe's best battle for a place in the last four
The world's top club football tournament is reaching its business end. The Champions League quarter-final draw has served up some intriguing ties, as superstars face-off, recent finals are replayed, and three English sides hope to reach the last four. Let's take a semi-series look at who is most likely to prevail across the continent.
Manchester City vs Borussia Dortmund
On paper, this should be the easiest tie to predict. Dortmund are fifth in the Bundesliga and have struggled to beat seemingly inferior opposition all season (being trounced 1-5 by Stuttgart at home in December is one example). Conversely, City are the current Death Star of European football, having won 22 of the last 23 games.
However, one must allow for the 'Pep factor' – Pep Guardiola's insistence on needlessly shaking up tactics for the latter Champions League knock-out games. Last year, he sent out a previously unused 3-4-2-1 formation which lost to Lyon. Three years ago, he told his full-backs to push as far up as possible against Liverpool's wingers; in 2017, Guardiola decided to employ a hilariously high line against Kylian Mbappe's Monaco to tragic effect. It is as if Guardiola panics and ditches his analytical mind in favour of the brain of a subpar football manager. Maybe he will deploy Sergio Aguero at left-back?
Because of this, there is a small chance that Erling Haaland will explode Guardiola's Death Star. He has continued his scintillating form this season, scoring 19 Bundesliga goals to date. The onus is on Haaland however, because there is little chance that Dortmund's defence will prevail. In Der Klassiker against Bayern Munich earlier this month, I have never felt so certain that a team winning 2-0 would go on to lose the game. Mats Hummels is still as technically proficient and devastatingly handsome as ever, but he simply is not as fast as most professional athletes. Will Gabriel Jesus and Raheem Sterling find space in behind? Yes, almost certainly.
Verdict: Man City
Liverpool vs Real Madrid
Both teams are a shadow of their former selves three years ago. The Champions League Final of 2018 felt like the undisputed champions facing the rising liver bird of European football.
Liverpool's decline this season could be down to a number of factors, including the centre-back injury crisis Fabinho's absence from midfield, an exhausting season rendering their high pressing style unviable, and Roberto Firmino and Sadio Mane's poor finishing. Real Madrid's decline over the last few seasons has not been so complicated. They have lost Cristiano Ronaldo and the squad is quickly ageing. Despite winning a La Liga title last year, Madrid have just not sustained their goalscoring threat without the transcendent Portuguese marksman. What can be said, however, is that they rarely concede many (when Sergio Ramos is playing at least) and there remains genuine quality in the squad.
I am backing Real Madrid here. The way I see the tie panning out involves Liverpool having most of the possession and creating more chances than Madrid, before Ramos scores from a last-minute corner to shade a low-scoring affair. Of course, I will probably be entirely wrong. Maybe Fabinho will provide what Liverpool are missing from deep. Maybe there is a massive gap between English and Spanish football. Maybe an injury crisis will force Liverpool to recall Loris Karius.
Verdict: Real Madrid
PSG vs Bayern Munich
The big one. Aside from City, here we have probably the two teams carrying the most pressure and expectation to win it. The Champions League final of last year. How have they changed since then?
Bayern Munich and PSG have both had a few off-days in their domestic leagues. In Bayern's case, who can blame them – sometimes you need to give the opposition a chance to show they are not just paid actors. Bayern tend to give away a few chances each game, which could be put down to either lack of concentration or, alternatively Jerome Boateng. But even if RB Leipzig are close on paper, Bayern will win the Bundesliga. They always do.
PSG are not top of Ligue 1. It is not as if PSG have slipped up too much though, we might actually have to accept that the quality of the French league is (*belches*) adequate. Mauricio Pochettino has taken over from Thomas Tuchel, but you may not have noticed from the results they have achieved since. Pochettino is yet to implement a clear style of play, and they have suffered embarrassing defeats to inferior opposition such as Monaco, after being thoroughly outplayed on the night. In addition, for a team known for flair, they have a midfield of Leandro Paredes, Idrissa Gueye and Hector Herrera, whose style is anything but eye-catching. Nonetheless, they still win the majority of games and have brilliant attacking talent. One does not have to leap to idle fantasy to imagine Mbappe hurting Bayern across the two legs.
With that said, Bayern are surely favourites for this. They are more experienced, better-drilled and seem an even better proposition than last season with the addition of Leroy Sane.
Verdict: Bayern
Porto vs Chelsea
Two unknown quantities. One because Thomas Tuchel has only been Chelsea manager since late January, and the other because who really watches Portuguese football?
Porto did brilliantly against Juventus, but it appeared that they were playing at the peak of their limited quality. They did not dominate the game so much as they stopped Juventus from dominating it. The Old Lady's backline struggled with Moussa Marega and Mehdi Taremi's link-up. Sergio Oliveira had genuine quality (as demonstrated by his winning free-kick) and Uribe was a general nuisance. It's a team exemplified by their captain, Pepe – the odds-on most likely player to headbutt another at any given time.
Chelsea have been brilliant recently. There seems to have been genuine improvement under Tuchel, and he has somehow made Antonio Rudiger one of the most steadfast defenders in the Premier League. One cannot question results so far. If we take the tie against Champions League stalwarts Atletico Madrid, they simply looked physically superior to Diego Simeone's side. N'Golo Kante looked truly back to his best (after a succession of managers who failed to play one of the best defensive midfielders in the world in defensive midfield), and they looked incredibly strong on the counter-attack.
On this basis, and the fact that Porto are ten points behind in leaders Sporting CP in Portugal, I am pretty confident in a Chelsea win.
Verdict: Chelsea
---
Like this? Check out more from Redbrick Sport:
No Overseas Spectators at the Tokyo Olympics
UBSport Scholars to Compete for British Judo in Georgia
Can England Retain the Cricket World Cup?