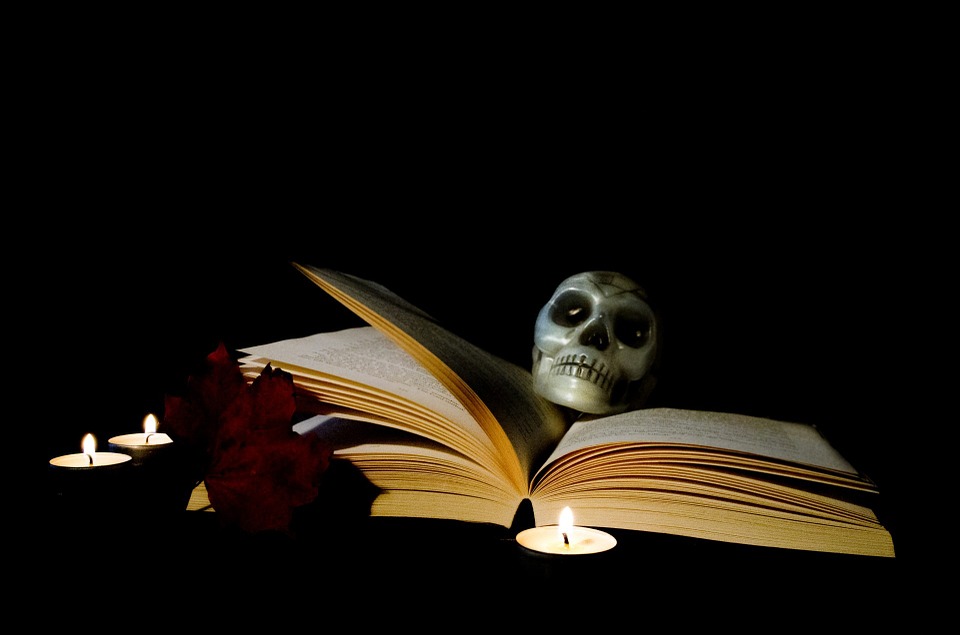 Culture's Rebecca Sibley recommends some spooky reads in the lead up to Halloween
When it comes to getting into the Halloween mood, we don't tend to reach for short stories.  Books lack the jump-scares, gory visuals and atmospheric soundtracks that horror movies boast, and the solitary nature of reading makes it far from ideal as a Halloween party activity.  Despite this, short stories are perfect for curling up with on a chilly October evening, and can be just as scary as their cinematic counterparts. Here are some of my favourites, all of which can be read for free online.
The Yellow Wallpaper by Charlotte Perkins Gilman 
Suffering from what we would now identify as post-partum depression, Gilman's protagonist is confined to the old nursery of an isolated mansion by her physician husband. Without much company or mental stimulation, the feverish protagonist becomes obsessed with strange figures in the walls of her room. Short, fast-paced and very disturbing, this 1892 short story is an exquisite work of gothic fiction with a feminist message.      
Find it on Project Gutenberg.  
Bitter Grounds by Neil Gaiman
Set in the grimy, ghoul-filled streets of New Orleans, this atmospheric tale from Neil Gaiman is one of his greatest short stories. Mysterious rather than scary, Bitter Grounds (2006) weaves the fantastical into a modern urban setting with ghosts and coffee-selling zombie girls roaming the city after dark.  Fans of American Gods(both the book and TV series) and Zora Neale Hurston will love this peculiar story.  
Find it on Openculture.com. 
 The Tell-Tale Heart by Edgar Allen Poe
One of Poe's most famous works, this short tale contains a gory murder and its gruesome consequences. First published in 1843, the story derives its horror from the frantic paranoia of its narrator as he attempts to conceal his unjustifiable crime. Although Poe's prose can be dense and puzzling to the modern reader, this only adds to the chaotic confusion that his stories create.  
Find it on Project Gutenberg.  
The Enigma of Amigara Fault by Junji Ito
When an earthquake opens a fault with thousands of human-shaped holes in the rock, people from all over the country are drawn to the strangely familiar silhouettes. The only manga on this list, The Enigma of Amigara Fault (2002) is a deeply unsettling narrative that uses unnerving illustrations to tell its story. If you are unfamiliar with manga, remember to read this spine-chilling story from right to left on the page.  
Find it on Imgur.  
The Call of Cthulhu by H. P. Lovecraft
Strange artefacts, secret cults and a drowned city are all linked to an enigmatic cosmic entity in H. P. Lovecraft's most enduring tale, The Call of Cthulhu(1928).  Although this New England writer saw very little success in his lifetime, his Cthulhu mythos has become a staple of the horror genre.  The longest story on this list, The Call of Cthulhu is a wonderfully intense tale of an ancient supernatural horror and is certainly worth the read.   
Find it on eBooks@Adelaide.