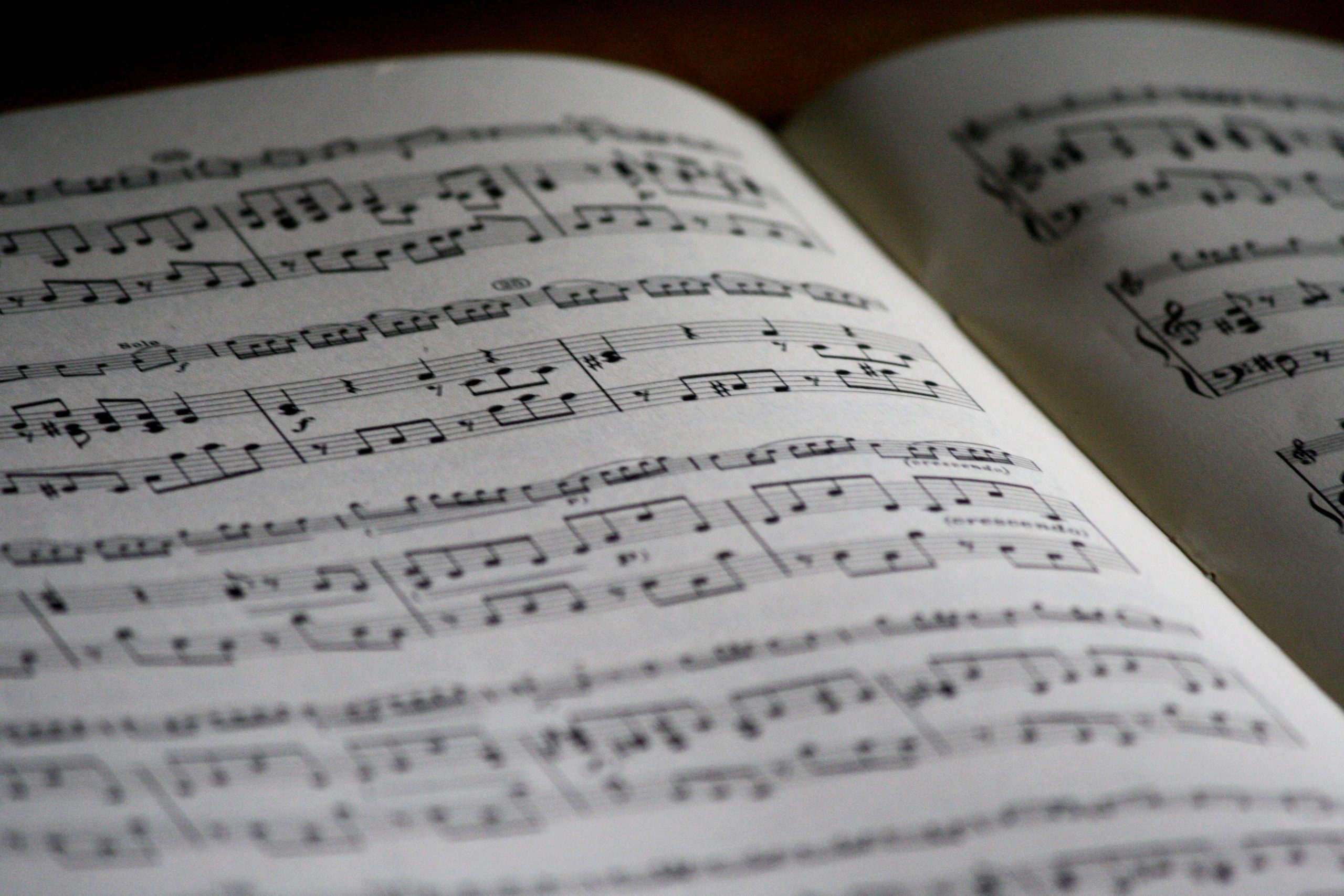 Culture writer Molly Schoenfeld tackles the assumption that classical music is for the old and wealthy, encouraging a new generation to listen and appreciate classical music by providing her own recommendations that are sure to leave you wanting more
'Classical music' is a misleading term. The word 'Classical' suggests something old-fashioned, out-of-date, and stuffy. In my view, however, the genre is miles from that. I admit that part of the beauty of classical music lies in its historical context. Yet, I also believe that classical music is worth much more than its past: what matters is how it is performed and received in the present. Indeed, the idea that the genre is reserved for an older, white, male elite is increasingly being subverted. Instead, talented young musicians such as Sheku Kanneh-Mason, Lauren Zhang, and Jess Gillam are an indication that the genre is now in the hands of a more diverse group (although there is still much progress to be made). 
To combat a common misconception, a thorough knowledge of musical theory and history is not needed to enjoy classical music: only a set of emotions and an open mind. Listen to what moves, excites or enchants you, not the critics. This list is such a tiny proportion of the classical music that is out there but do not be overwhelmed; discovering new pieces is part of the fun. Hopefully, however, the pieces listed below will set you on that journey of discovery. 
This masterpiece deserves all the praise it receives. Rather morbidly, it is essentially a requiem for Mozart's own death given that he wrote it from his deathbed. The piece was left unfinished: a true symbol of the prematureness of Mozart's death (he died at the age of 35). In the film Amadeus, there is a tragic scene which imagines Mozart composing the Sequentia section (8.14) from his deathbed, and movingly illustrates the intricate genius behind every musical part. From the sopranos (the highest-sounding singers) to the booming timpani (large drums), every note is made to matter. 
The first section (1.19) builds on a heart-breaking theme and has stunning imitation between different choral parts. A famous section is the Lacrimosa (22:48) which centres on a haunting, sighing melody – it has been in many films. One talented musician played this Lacrimosa on the theremin (an electronic musical instrument), and it is mind-blowing. Who knew that the theremin could be used to play any other music besides Doctor Who?
I recommend watching YouTuber James Aubrey listen to this piece for the first time – his reaction exemplifies how having a limited knowledge of classical music theory in no way prevents one from appreciating it emotionally.
If you enjoyed this, listen to Verdi's Requiem or Faure's Requiem.
Composed in 1866, this beloved violin concerto demonstrates the potency of a concerto format (a concerto is a piece with one or more soloists and an accompanying orchestra). I highly recommend listening to the first movement (until 9.14) because of its cascading violin melody full of Germanic and Romantic intensity. My favourite section (5.47 – 6.25) with its torrential melody and rumbling woodwind never fails to give me goosebumps – wait until the 'bass drop', you will not regret it. 
This is a brilliant introduction to the power of musical language given the seamless 'question and answer' sections between instruments. The piece also showcases all that the violin has to offer, with its soaring melodies and dramatic chords interacting effortlessly with the orchestra. Given the immense popularity of this concerto, Bruch thought that he was something of a one-hit-wonder for the rest of his career. As pieces such as his Kol Nidrei attest, however, this was certainly not the case. 
Liked this? Have a listen to Sibelius's Violin Concerto in D Minor.
This is probably one of the most famous pieces of classical music of all time, and deservedly so in my opinion. Even at the symphony's premiere, this second movement (14.22 – 23.08) was so popular that an encore was requested by the audience. Beethoven himself also claimed that it was one of his best works.
As is the case with many of the finest pieces of music, the central motif is amazingly simple and equally intense. The movement is full of drama; one of the most amazing moments is at 19.25 when the atmosphere is intensely heavy despite the fact that only a handful of instruments are playing at one time.
Brilliantly, this movement features in a scene in The Umbrella Academy when Klaus Hargreeves (Robert Sheehan) is remembering trauma faced in the Vietnam War. This piece is the perfect choice given its spiralling, hypnotic mania. 
Next, listen to Schubert's Unfinished Symphony No. 8. 
One thing is for certain in this 40-part Renaissance motet: if a singer loses their place in the score, they are pretty much done-for. Spem in Alium is often said to be the finest piece of English classical music: its 40 parts combine to form a truly magical sound. It is nearly unbelievable that this was composed in the sixteenth century.
I recommend listening for about a minute from 2.20 when all the voices mesh together to produce an ethereal, spellbinding sound. Amazingly, the piece was originally designed to be performed in 'the round' with the audience being surrounded by a circle of singers – imagine how beautiful that must sound. In the ongoing pandemic, this layout is sadly not feasible (as is evident in a recent socially-distanced performance of the piece).
After this, give Mozart's Great Mass in C Minor a whirl.
Nobody does drama like the Russians. The technical challenge of this piano concerto has made many a piano-player panic (myself included): you only have to take a look at the score to see why. All the movements are perfection, but I recommend at least listening to the beginning of the first movement to get a feel for the power that Rachmaninoff's music holds. Additionally, this video of Lang Lang playing the Ossia cadenza is fascinating to watch because of his impossibly fast hands and his rather manic facial expressions.
The concerto has many rousing moments, such as at 8.41-10.27, and brilliant variations of the central motifs (listen to a climactic finale of the piece from 42.58 until 43.59). Interestingly, this concerto is central to the plot of the film Shine, which depicts the pianist David Helfgott as having a mental breakdown after playing the piece. What is so fascinating about Rachmaninoff's music is that it is so complex, yet so simple and pure in its emotional messages: this is, in a way, the opposite of Mozart.
If you are in the mood for another stormy piano concerto, listen to Grieg's Piano Concerto in A Minor.
When Chopin sent a draft of this ballade to Robert Schumann in 1836, Schumman wrote 'I have a new Ballade by Chopin. It seems to me to be the work closest to his genius (though not the most brilliant). I even told him that it is my favourite of all of all his works. After a long, reflective pause he told me emphatically: 'I am glad, because I too like it the best, it is my dearest work.''
This solo piano piece shows the range of voices that the piano can produce, ranging from majestic chords to anxious rumblings at the bottom of the piano. One of Chopin's most popular works, it is featured in several films: for example, in The Pianist, the main character, Władysław Szpilman, is heard playing this piece by a Nazi officer. His playing moves the officer so much that he decides to support the starving Polish pianist. 
The ballade is a very hard one to master (although Krystian Zimerman makes it look annoyingly simple). Indeed, the editor of The Guardian, Alan Rusbridger, spent a year learning the piece and even wrote a book on his experience. 
Another brilliant piano piece is Rachmaninoff's Prelude in G Minor (Op. 23, No. 5). 
Fancy something a little bit more hardcore? Gustav Mahler is your answer. The saying goes that if you like Mahler, you are a true classical music fan. Mahler was labelled 'dangerous' in his lifetime due his avant-garde music. After his death, however, he was seen as an outdated Romantic, not a patch on modernist composers such as Stravinsky. Interest his music only arose again in the 1960s.
This symphony is one of the largest choral works ever: it is often called the 'Symphony of a Thousand' due to the size of the orchestra and choir required (although 'a thousand' is rather an exaggeration). Unusually for Mahler, there is a sense of optimism in this symphony. Some critics, such as Jonathan Carr, are critical of this work, claiming that it is inferior to his other symphonies. For me, however, this final movement (from about 1.10.58) is what made me appreciate the colossal power of the human voice. 
The finale begins in mere whispers and then slowly crescendos (gets louder) as different voices join the chorus. Soloist sopranos suddenly appear out of nowhere, and the music builds towards an enormous climax which is not properly reached because Mahler suddenly (and rather brilliantly) removes the orchestra leaving just the voices and organ to fend for themselves. 
The next step is listening to Mahler's second symphony – it's a whopper.
For me, classical music is an antidote to the disorder of the world. Whether it's listening to, say, a bit of Mozart or playing the piano after a stressful day, the music lifts the weight of the world from my shoulders. As you will read below, so many composers turned their pain and suffering into the most exquisite pieces of music. In the words of Tolstoy, 'music is the shorthand of emotion.' Therefore, shut your eyes and let your emotions get the better of you as you listen to the pieces recommended here – there is no other detox quite like it.
---
Read more from Redbrick Culture:
Holocaust Memorial Day: Recommended Reads