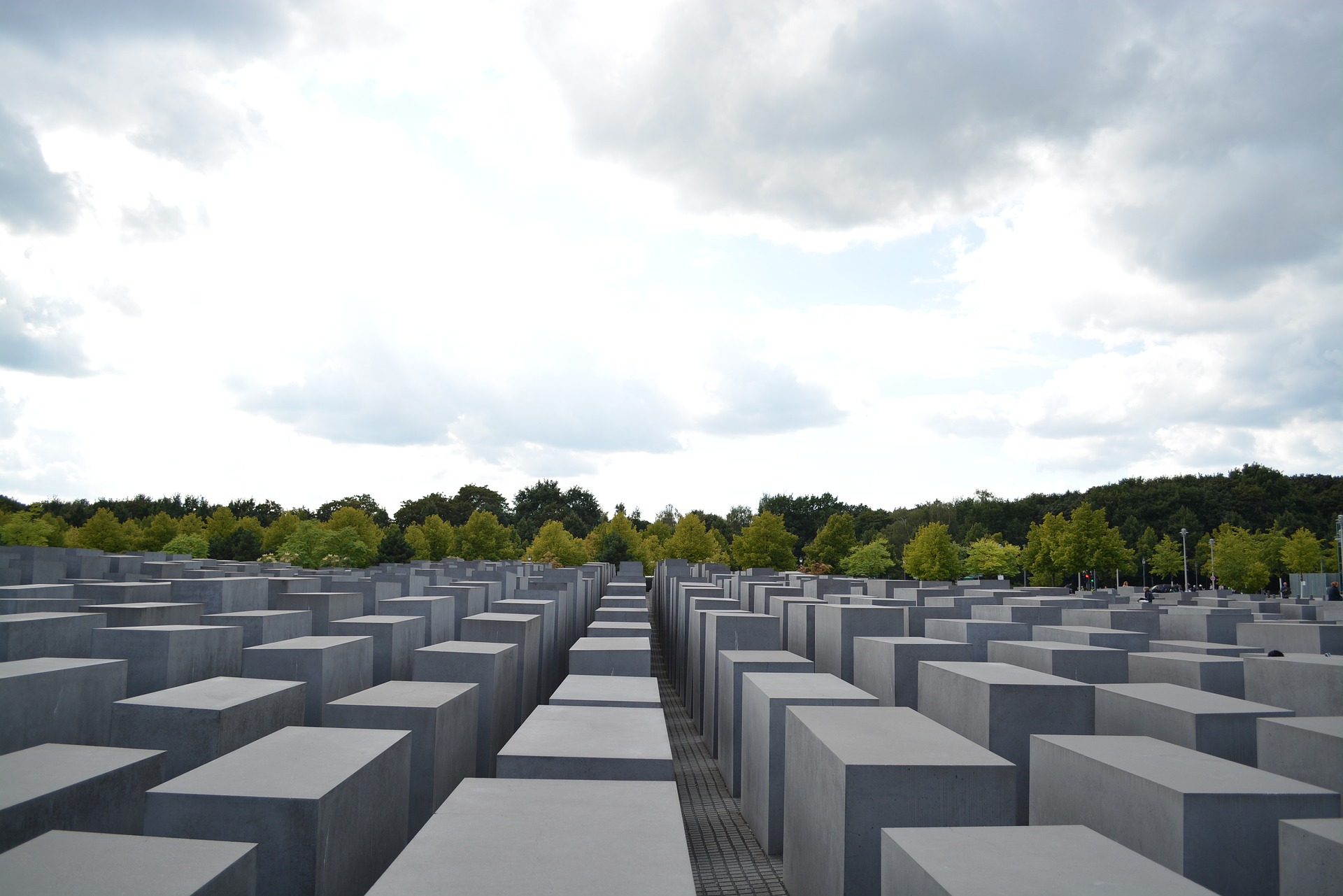 Culture writer Liv Cummins emphasises the importance of Holocaust Memorial Day, suggesting some inspiring books to help us remember and reflect
Content Warning: This articles talks about the Holocaust, which some readers may find upsetting.
On 27 January 1945, the Auschwitz-Birkenau Nazi concentration camp -where over a million people were murdered- was liberated by the Red Army. The date became known as Holocaust Memorial Day and marks the remembrance of six-million Jews who suffered in the Holocaust under Nazi persecution.
Seventy-six years later, we are still shocked and saddened by the inhuman and heinous crimes that took place in Nazi concentration camps across Europe. As a third-generation Holocaust survivor, I always take a moment of silence on Holocaust Memorial Day to acknowledge the imprisonment of my family in Theresienstadt, to celebrate their survival and to remember those who were murdered for the crime of being Jewish. 
One way that we can understand and educate ourselves about the importance of the Holocaust is through reading. In this article, I encourage others to take the time to read about the Holocaust and recommend literature based on true accounts from survivors. I believe it is paramount that we hear their stories to ensure events like the Holocaust never happen again.
The Tattooist of Auschwitz, Heather Morris
This book follows the harrowing true story of Lale Sokolov, who arrived in Auschwitz-Birkenau in 1942 as a Jewish prisoner. From there, Lale received the role as Tätowierer (tattooist) in the camp. When Gita arrives at the camp, Lale instantly falls in love with her. Together they both embark on a journey of romance within a battle for survival.
The Tattooist of Auschwitz will make you question your faith in humanity yet restore your faith in true love. Morris fantastically laces the brutal reality of the Holocaust through Lale's story without romanticising the horrific events they witnessed. This is the perfect read for those who wish to understand the Holocaust without reading hard-hitting first-hand accounts. 
The Boy Who Followed His Father into Auschwitz, Jeremy Dronfield
Dronfield brings to life the true survival story of father and son in this meticulously researched non-fiction book. The Jewish Kleinmann family lived a simple ordinary life in Vienna until the Nazi occupation of Austria. Gustav and Fritz Kleinmann- father and son- are the first to be taken to Buchenwald concentration camp. Several months later they discover Gustav will be transferred to Auschwitz. Fritz has a difficult choice to make: let his father die alone or join him. 
This is an inspiring true story where the power of kindred love spurred on the Kleinmann's determination to survive. This book struck close to home for me as my late family also resided in Vienna. While my family were unable to stick together from incarceration to liberation, it is reassuring to discover at least one other family did. 
The Good Doctor of Warsaw, Elisabeth Gifford
This historical fiction novel celebrates the real-life work of Dr Janusz Korczak- a doctor who cared for two-hundred orphaned children amid the beginnings of the Holocaust in occupied Warsaw. The story of the Warsaw Ghetto is told through a lens of romantic love between Misha and Sophie, who help Dr Korczak at the orphanage. Based on true accounts, it tackles the distressing realities of life in the Ghetto while equally illustrating the courage of Dr Korczak and his devotion to all the children until the devastating end. 
The legacy of Dr Janusz Korczak has been remembered in the POLIN Museum in Warsaw with an entire room dedicated to his profound affection towards the orphans and his country. 
The Choice, Edith Eger
Edith Eger was only sixteen when she became a Jewish prisoner at Auschwitz-Birkenau. Seventy-five years later, she is a psychologist helping survivors of abuse and war to overcome their mental suffering. In this memoir, Holocaust survivor Edith reflects on her experiences before, during and after Auschwitz. She believes each aspect of her life was based on rational choices. From helping her sister survive the concentration camps to divorcing her husband, each stage demanded a choice. It is heart-breaking yet inspiring in equal measure, as Edith uses her own life experiences to help others. This memoir is so much more than just a Holocaust survivor's story by highlighting the possibility of freedom through strong human spirit. 
Jew(ish), Matt Greene
In his plea, Matt Greene gives a valuable insight into the experiences of twenty-first century British Jews. He particularly focuses on contemporary anti-Semitism and how it is the force of the storm to come. Matt visits Auschwitz on Holocaust Memorial Day and meets the survivors who visit the camp annually to celebrate their liberation and remember the six million Jews who perished. After listening to their stories of survival, Matt became determined to write a plea to ensure the events of the Holocaust do not happen again. Jew(ish) brilliantly explores the continuing fight to eradicate anti-Semitism way after the Holocaust in an effort to prevent history from repeating itself.
---
Discover more inspiring reading: 
Redbrick Culture's Anti-Racist Reading List
Black Female Authors to Read This Month