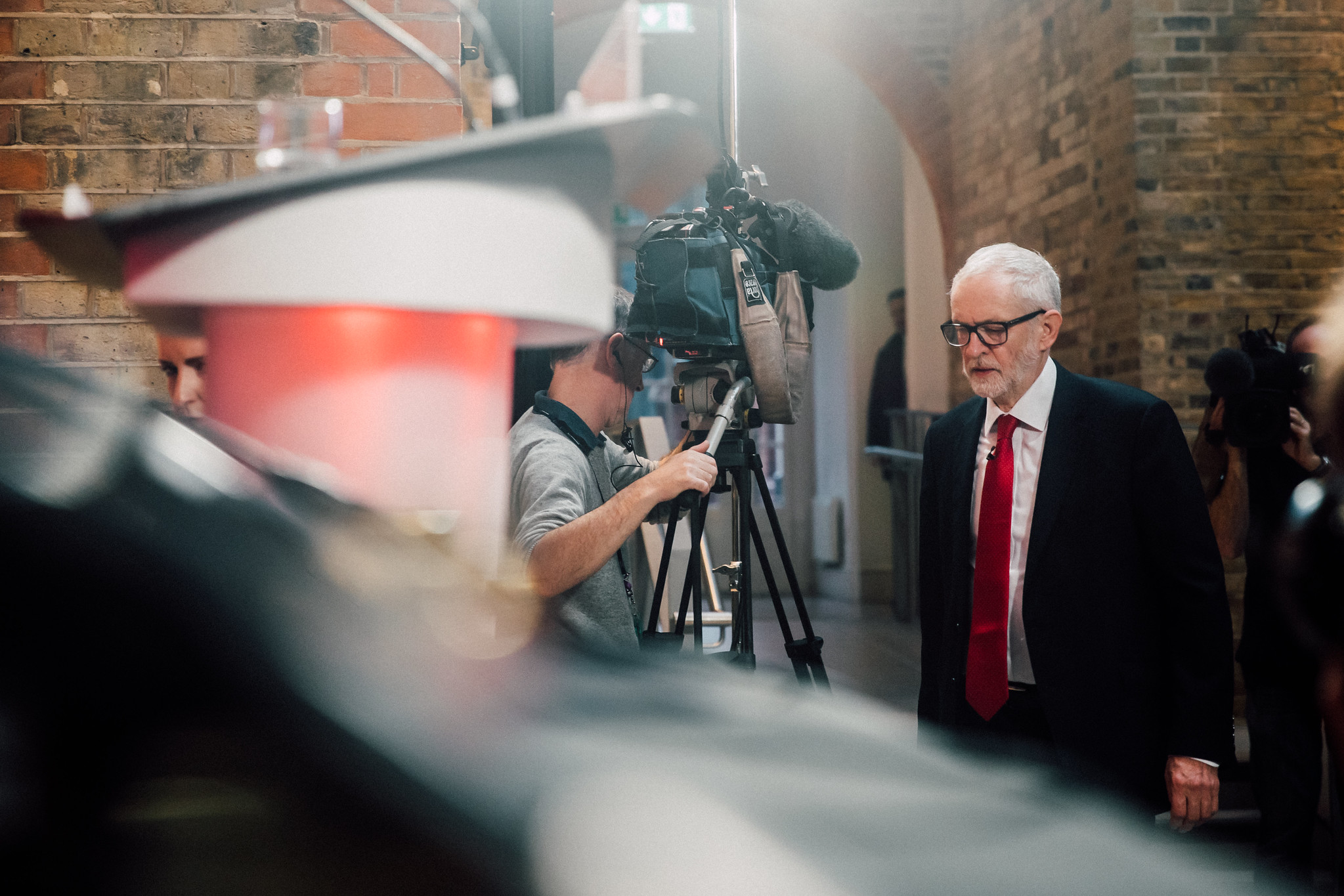 Before the general election, Labour leader Jeremy Corbyn and Angela Rayner spoke at an election rally in Birmingham
At an election rally in Birmingham on December 5th, Labour Leader Jeremy Corbyn addressed party members about 'wanting a different and better world' alongside union chiefs and Shadow Education Secretary Angela Rayner.
Speaking exclusively to Redbrick, Rayner pointed to the 'hope' that they are offering to young people. '[We want to make] sure we have good technology in this country and good jobs.
'And we want to make sure that you're not having to leave university or education saddled with debt. We want a hopeful future that talks about world peace, that talks about playing our role in the world but in a sustainable way.'
The Shadow Education Secretary also pointed to Labour's desire to 'save the planet' through the use of 'green renewables' – a policy which Labour have dubbed the 'Green New Deal' in their election manifesto.
Whilst speaking directly to party members, Rayner claimed that she as 'proud to stand on a manifesto… which says that says we will abolish tuition fees' in which the Party promises to 'end the failed free-market experiment in higher education, abolish tuition fees and bring back maintenance grants.'
Shortly after Rayner's speech, numerous speakers also took to the stage, such as Birmingham-born singer Jamelia as well representatives from the NEU (National Education Union), Unison and UCU (University and College Union).
The final of the speakers was Labour leader Jeremy Corbyn, who claimed that the event's theme was 'about education but also about the kind of world we want to live in.'
Corbyn continued, claiming that '[Labour's] manifesto has come from many brilliant people… youth groups, community groups… thousands and thousands of people's hopes and ideas are in that manifesto.
'It is realistic, deliverable and, most of all, the voice of people who want change in this country.
'I want us to create a society that is fit for the next generation because we are not doing enough.'
Labour, as well as the Conservatives, have come under fire in recent weeks as a result of their spending pledges in their manifestos. The IFS (Institute for Fiscal Studies) have stated that neither of the manifestos are 'credible'. Paul Johnson, Director of the IFS, has also claimed that 'Labour would not be able to deliver investment spending increases on the scale they promise. The public sector doesn't have the capacity to ramp up that much, that fast.'
Despite this, the Labour leader asserted that 'when we move into government, there's a lot to do.'
Corbyn also spoke about the importance of education funding, saying that 'we see the problems of underfunding… I find it embarrassing.' He linked the levels of underfunding in schools and higher education to the current mental health crisis amongst the student population. He claimed that 'the pressure on students' is causing them to become 'stressed and depressed' but also noted that they do not 'have the resources to support them.'
'We will deal with the mental health crisis in many ways. One is to fund mental health services properly.
'We will also look at what causes that stress [in education].'
On climate change, Corbyn stated that a 'Labour government will fundamentally change the way we treat the natural world… so that we do reduce global emissions.
'The Green New Deal is right and I want a Labour government to do everything to lead that.'
The Leader of the Opposition concluded his speech to members by saying: 'my idea is to make sure this country comes together to conquer injustice and inequality.'
You can view Redbrick's live coverage of the general election results night HERE.