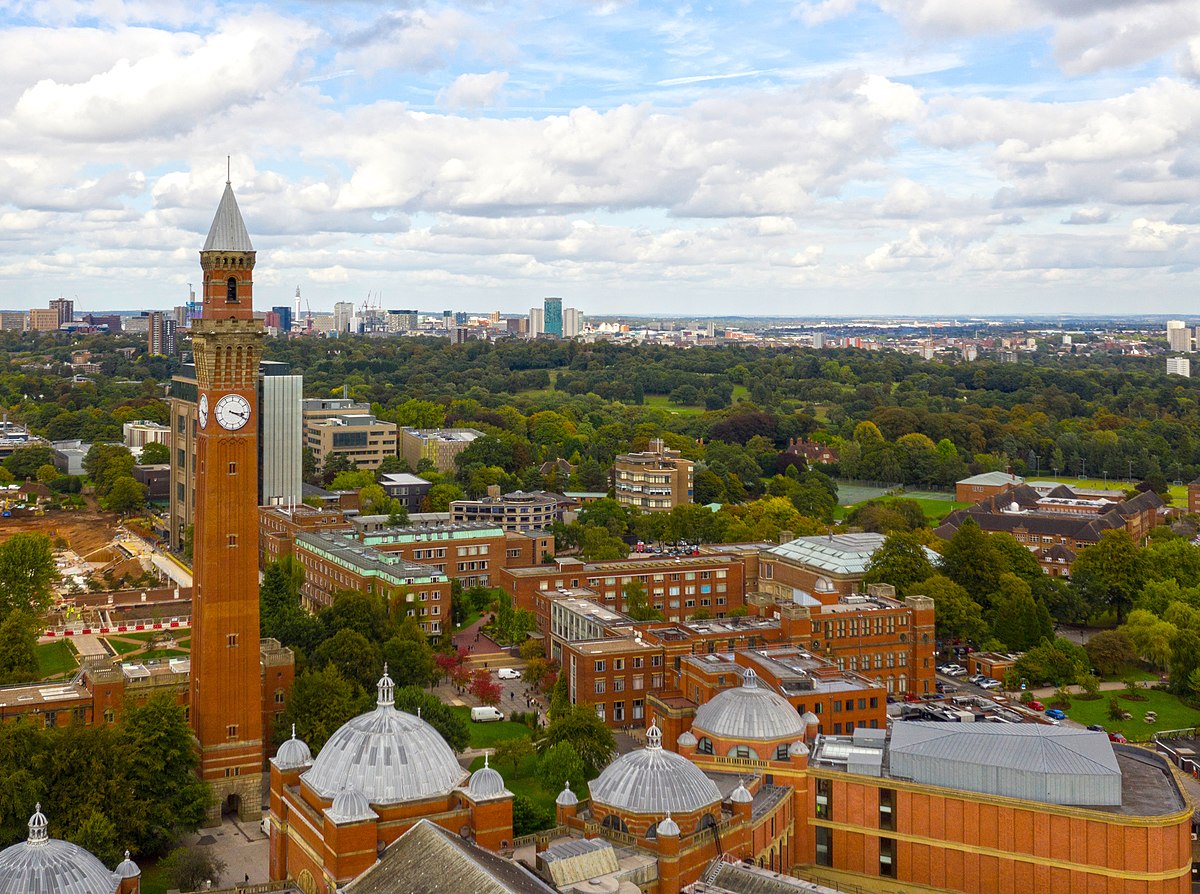 Alex Boscott reports on the University of Birmingham's plans to adapt its course delivery for the 2020/21 academic year in response to the COVID-19 pandemic
The University of Birmingham's degree courses are to be restructured for the next academic year in order to allow for both online and in-person teaching, leaked University documents seen by Redbrick suggest.
The 'Framework for Educational Resilience 2020/21,' currently being designed by UoB, will 'support us [the University] to operate effectively in the context of the next academic year (as best as we can envision it).'
According to the draft paper, 'online delivery will form a key element of our resilient provision,' all whilst acknowledging that current online teaching 'has its limitations.'
The document also outlines the challenges that the next academic year will pose to the traditional delivery of courses, stating: 'If students are on campus, they will expect some aspects of campus-based education, but the Government rules on social distancing and policies on testing/tracing/isolating/shielding will impact both staff and students, and make it impossible for us to offer education as normal, especially traditional lectures and examinations.'
This assessment by the University is combined with its assumption that students will continue to 'juggle personal circumstances' which 'will impact some more than others' – leading to UoB concluding that 'increased academic support' for all years will be necessary.
As a result of this assessment, the curriculum for the next academic year will also be modified to accommodate the multitude of possible obstacles that will be faced by both staff and students. This means that all available modules must offer 'bimodal' teaching (in-person and online) with that aim of achieving 'equality of learning experience' regardless of how resources are accessed.
Regarding assessments and examinations, UoB will attempt to ensure that 'where possible, no module relies on traditional, closed-book end of modules examination for more than 50% of the total module mark.' This shift away from traditional exams is designed to provide students with 'more authentic assessments with better feedback' whilst nullifying the effects of any possible disruption to examination periods.
The University is also planning on continuing the 'open-book' assessments introduced this year in order to make assessments 'inclusive' and to 'reduce uncertainty.'
However, the University has also identified that, due to the challenge of operating such a large online operation, 'schools must consider the number of modules to be offered [to students].' UoB is recommending that 'schools reduce the number of optional modules on offer' – a move which will see the variety of subjects taught reduce significantly across all courses.
This change to the range of topics will be implemented differently across each year group – with first year being 'primarily' compulsory modules, second year being 'mostly compulsory,' and third and fourth years only suffering 'some level of reduced optionality.'
A department in the College of Social Sciences is reportedly set to reduce its 39 final year modules down to 12 as well as cutting the available modules on its main undergraduate programme to just 50 from 110. According to a Student Rep at UoB, module choices could be 'severely limited'  which may 'limit our [students] options.'
The Student Rep has also told Redbrick that the University are looking into the possibility of re-opening study spaces first 'so that students don't miss out because they don't have access.' They also revealed that UoB is 'looking at opening the library as soon as possible' but is considering 'limiting how many people can come in at a time.' If these proposals are adopted the University could see students back on campus using study spaces but under strict social distancing rules.
Another Student Rep has told Redbrick that the University is 'making sure there's provision for people without good internet connections so study spaces will definitely be open for them.'
UoB has also confirmed that 'all core lectures must be delivered online' but some labs and practical activities will be possible by 'freeing up space on campus.'
This emergency teaching framework was presented to staff on 19th May so that preparations could begin for the next academic year, with Heads of School being responsible for 'leading the development' of such plans. The final version of the framework is set to be approved on 10th June. Changes to optional modules are required to be submitted to the University by 17th June at the latest.
In an email to staff, Vice-Chancellor Professor Sir David Eastwood said: 'We have identified a range of measures to support safe working for returning to campus.
'Health and safety will be a central consideration and the measures will include: safe social distancing arrangements, cleaning and sanitisation, staggered shift patterns, guidance on face coverings, public transport and car parking, and limits on mass gatherings.'
He concluded by adding: 'I am confident that by working as a team […] we will continue to respond positively to the challenges we face.'
Responding to the University's plans, the Birmingham branch of the University and College Union (BUCU) declared: 'We will campaign vigorously in the coming months against this hasty and ill-thought out imposition upon our members.
'The proposed "Resilience Framework" will seriously damage the much-vaunted "student experience" that management trumpets prior to students enrolling with us.
'Our members are worried about increases  to a workload which already sees many working a 50-60 hour week and are horrified by the proposed cuts to the education we can offer our students.'
Student-Staff Solidarity have also set up a petition which calls on UoB to 'urgently address major issues' with the proposed framework. Should these issues not be addressed, BUCU are calling on the Senate to 'reject these damaging proposals and not to sell us out on our education.'
In a statement, UoB told Redbrick: 'The Framework is based on the latest information from Government and Public Health England about the likely progress of the pandemic over time.
'This is not an easy scenario in which to plan, nonetheless we – along with the rest of the sector – are required to take steps to ensure we are able to provide the best possible education experience in the circumstances.
'Key considerations in the Framework include the impact of rules on social distancing and the use of spaces on campus, testing/tracing/isolating regimes that will mean individual staff/students could be required to be off campus at short notice, the need for some COVID-vulnerable staff and students to remain off campus until a vaccine or treatment is found, and the additional support that all students will require in order to learn successfully in this context.
'Staff and student representatives in each academic School are now working together to ensure their curriculum will be resilient, making modifications where – for example – a module relies on one member of academic staff.
'All universities are making these and many other adjustments to teaching, learning and assessment for the next academic year.'
The University have also confirmed that they will be 'adapting assessment to ensure it cannot be disrupted.'