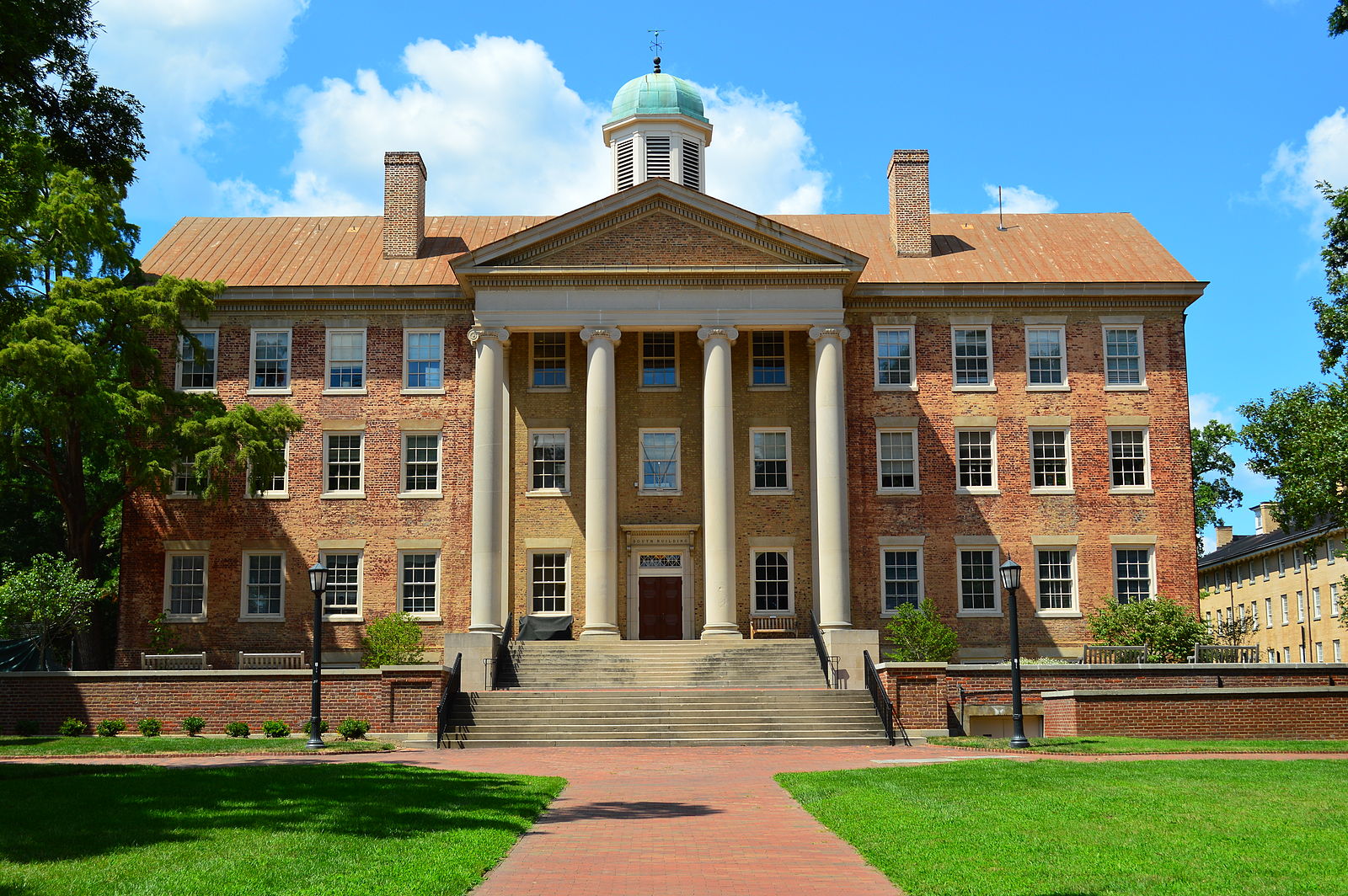 The University of North Carolina at Chapel Hill has seen a cluster of COVID cases following its reopening last month
One week after the start of teaching at the UNC-Chapel Hill, with around 30% of classes taught face-to-face, a total of 135 positive COVID cases were recorded in four clusters at University accommodation blocks.
The University decided that from the middle of the second week of teaching, all undergraduate, but not graduate, teaching would go online.
Additionally, around 5,800 undergraduates have been requested by the University to move out and will receive a refund, although hardship students can remain.
The Daily Tar Heel, UNC's student paper, ran a headline on the 16th August that read: 'We all saw this coming.'
The newspaper opined: 'The University leadership should have expected students […] to be reckless. Reports of parties throughout the weekend come as no surprise.'
The dean of the Global Public Health School at UNC-Chapel Hill wrote in her blog: 'It seemed that students on campus were practicing social distancing and wearing masks, but reports of off-campus behaviour showed a different pattern.'
The student editorial continued: 'They ignored the Orange County Health Department, which recommended restricting housing to at-risk students and instructing online-only  for the first five weeks. They ignored the guidance of the Centre for Disease Control, which placed the University's housing plan in the 'highest-risk' category.'
The newspaper added: 'We're angry – and we're scared. We're tired of the gaslighting, tired of the secrecy, tired of being treated like cash cows by a University with such blatant disregard for our lives.'
It concluded: 'UNC is often recognized for the ambition demonstrated by its students and faculty, and the administration's insistence to maintain an on-campus presence amid a pandemic can definitely fall under that.'
The newspaper has previously criticised the University for: 'not requiring testing for students and employees upon their return to campus,' the inadequacies of the Carolina Ready COV app, and 'forcing students to sign a pledge which could absolve UNC-Chapel Hill of any outbreak blame.'
The Chancellor of UNC-Chapel Hill stated on the 17th August: 'We knew this would be a Carolina fall like no other, and with our residence halls at less than 60% capacity and less than 30% of our total classroom seats taught in-person, we certainly began with a very different feel.'
'We have tested 954 students and have 177 in isolation and 349 in quarantine, both on and off campus. So far, we have been fortunate that most students who have tested positive have demonstrated mild symptoms.'
In July 2020, the University of North Carolina Board of Governors mandated a physical reopening, including face-to-face teaching. 
Following this decision, the Charlotte Observer published an open letter from 30 academics aimed at undergraduates which said: 'We recognize that some of you will have to live on campus this fall semester for financial or personal reasons. We implore the rest of you to stay home this fall.'
At the same time, after petitioning the Universities President unsuccessfully, seventeen academics have taken out a class action lawsuit against the Board of Governors to delay face-to-face classes at all North Carolina Universities.
Liked this article? See below for more from Redbrick News:
University Applications Hit Record High Despite Pandemic 
Second Wave of COVID-19 'likely' in West Midlands
Revealed: How UoB Let Down its Student Workforce During Lockdown