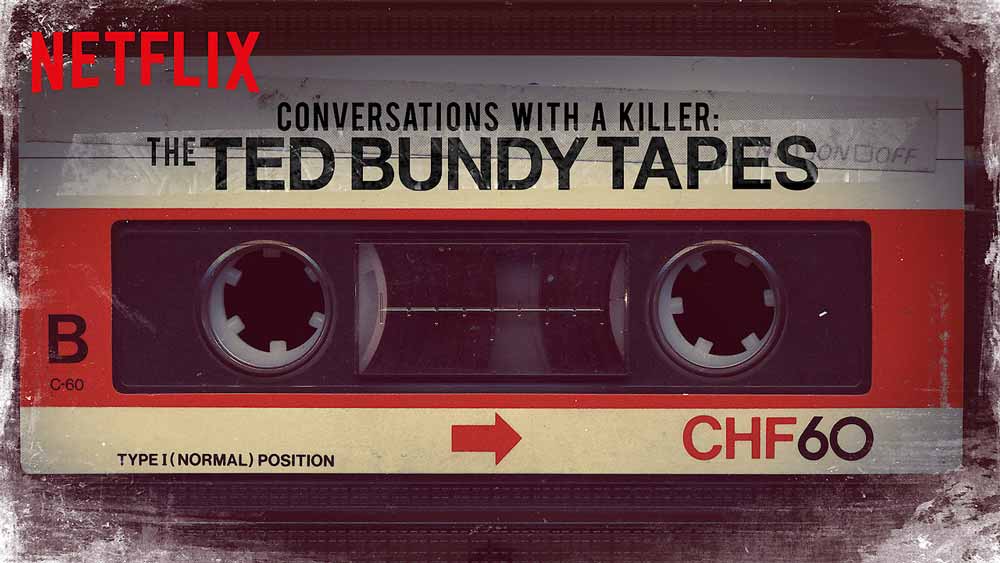 TV Critic Holly Pittaway explores Netflix's latest problematic fave, and the trend that sees viewers swooning over serial killers
The reaction to Netflix's new four-part documentary Conversations with a Killer: The Ted Bundy Tapes, has been mixed to say the least. The series centres around the life and crimes of one of America's most infamous psychopaths, from his troubled childhood in the mountainous terrain of Washington State, to his young adult life as a Law student and celebrated campaigner for Nixon's Republican Party, and finally to his killing spree that enraptured much of the United States between 1974 and 1978. Unique to this show, however, is its narration by the killer himself, whose eerie voice, recorded by journalists Stephen Michaud and Hugh Aynesworth (who also feature in the docu-series), can be heard throughout, at first explaining his innocence, and then, as time wears on, proclaiming his guilt.
Predictably, many viewers were disturbed by what they saw and heard, so much so that Netflix even issued a warning urging its users not to watch the show alone; as someone who prides themselves on their ability to remain calm during horror films, I was surprised when one particular moment during Bundy's confession made me shiver in fear and disgust. But another, less predictable and all-the-more dangerous, reaction has been stirred by the 'Tapes' – one of lust and desire.
It seems that rather than coming away with an understanding of the severity of the crimes committed by Bundy, who altogether admitted to the murders and sexual assaults of 36 women (although the figure is widely believed to have been more), a large number of people took nothing from the show other than how good-looking the killer was. The series itself does make a point of Bundy's attractiveness, saying it was the reason many people gave to show Ted's innocence; 'Ted stands out because he was quite an enigma; clean-cut, good-looking, articulate, very intelligent…just a handsome, young, mild-mannered Law student", Michaud says in the beginning of the first episode aptly name, 'Handsome Devil'. "He didn't look like anybody's notion of somebody who would tear apart young girls" – this was a problem then, and it seems, still a problem now.
A quick browse of Twitter will throw up hundreds of examples of people 'thirsting' over Bundy. The first time I came across this was when I was using the site to gage people's reaction to the series having just finished watching, but rather than finding articulate reviews, I was shocked to come across a thread in which one female user had stated, "I can't stop thinking about Ted Bundy", which was shortly followed by another female user who posted, "Man crush every day" (a tweet which garnered 1 like). The phenomenon has most likely been exacerbated by the recent trailer drop for the film Extremely Wicked, Shockingly Evil and Vile, a Bundy biopic starring former High School Musial heart-throb, Zac Efron. The implications here are obviously concerning, and with the tone of the trailer reflecting more of a quirky rom-com than a true crime thriller, it's easy to see why some viewers are developing these feelings.
But another week on Netflix, another inappropriate crush! To me, the reaction to the Ted Bundy Tapes bears a striking similarity to the response to the new Netflix drama You. The protagonist, Joe Goldberg, played by Penn Badgley, is a tricky character, whose tendencies for stalking and murder are sometimes outweighed by his good-looks and fatherly compassion for his young neighbour, Paco, a lethal combination when Twitter also comes into the mix. Thousands upon thousands of viewers have taken to the website to declare their love for creepy Joe (who *spoilers* actually ends up murdering his girlfriend in the show's finale); 'Okay but @Penn Badgley was sexy as Dan [from Gossip Girl] but lord Joe is a whole new level', one said, while another wrote '@PennBadgley kidnap me pls'. Thankfully, the actor himself has slammed such 'thirst' tweets for their inappropriate nature, and he won't stop until everyone gets it into their head that his character is a sociopathic murderer who definitely isn't worth wasting your #mcm on.
The fact that a worryingly large amount of people are sexualising serial killers, however, should not take away from the brilliance of the Ted Bundy Tapes. It's a fantastic docu-series that, in my opinion, does a much better job at capturing and holding audience attention than other true crime shows like Making a Murderer and The Staircase have done in the past. It's a perfect mix of chilling and tragic, and the narration from Bundy itself is unique to say the least, offering us an up-close glimpse inside the mind of a cold-blooded killer. But ultimately, viewer discretion is advised, and we need to remember what and who we are dealing with – it shouldn't be down to Netflix to have to issue a polite reminder to its users to stop swooning over a killer.