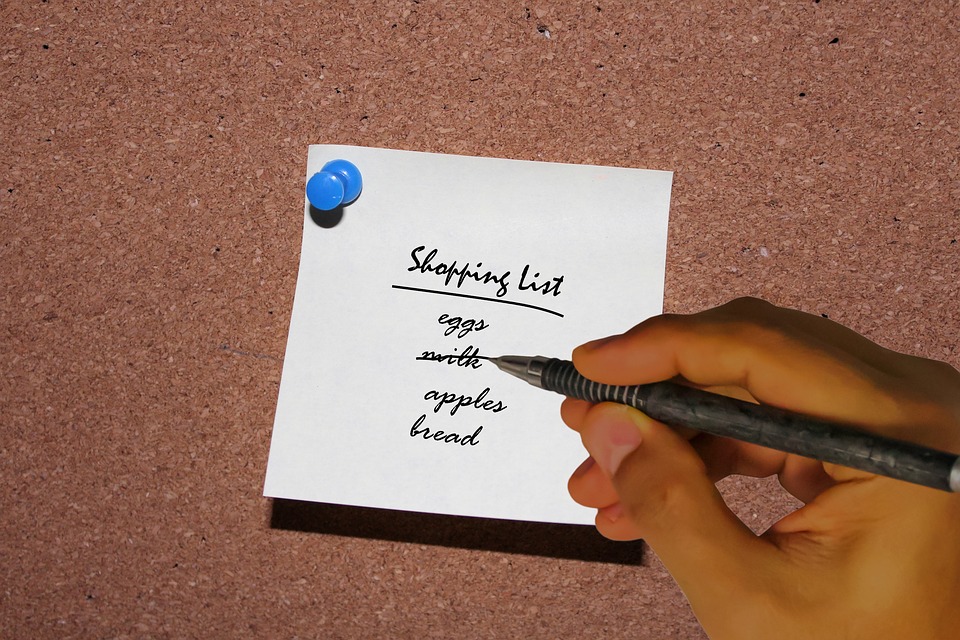 Deputy Editor Lydia Waller shares her cupboard and fridge favourites that effortlessly upgrade repetitive student meals
There are a few store cupboard essentials and the odd legume that I simply must have in, otherwise it's a quick trip to the Deliveroo app and another £10 gone on a sad take-away, that I didn't really want. The blanket of blandness comes sweeping over my meals if I do not have these few god-sends in my cupboard. I thought I'd share them with you, for some small, menial inspiration that can transform your third bowl of pasta into something marginally more flavoursome. A slight disclaimer is that I am a vegetarian, so these are suited to the non-meat eater but are mainly accompaniments and all will work a treat with meat and fish. 
Cupboard Commandments
I swear by these bottles and breads, to switch up the mundane munch of a scraping student, with little time.
Rapeseed Oil – slightly more expensive than your average cooking oil but it is just so flavoursome; averaging at about £1.60/l in Sainsbury's, it is definitely worth the extra few pence, as you don't need much for it to go a long way. It adds a gorgeous yellowy hue to the dullest of meals and just coats your dish in good, healthy Omega 3, 6, and 9, and it's low in saturated fats and maintains healthy, brain, heart and joint functions. I throw it over pasta, with a little seasoning, fried garlic and chilli and a grating of parmesan, for a classic Aglio Olio, or, drizzle over avocado/any green veg or peppers, that I put in a hummus sandwich. Hummus, bread, avocado, drizzle of oil and you've got yourself a healthy and really tasty, fresh, sandwich for the library day ahead.
Soy Sauce – From approximately 44p in Aldi, this saucy number is perfect for frying vegetables in for a mix up of flavours; a personal favourite of mine being kale- leaving you with a crispy taste that reminds you of fried 'seaweed' in Chinese cuisine. Even frying mushrooms in soy sauce to serve with some fried rice and an egg whisked in, leaves you with a super quick, again very fresh, lunch or meal, made in minutes and packed with flavour.
Sunflower Seed Bread – My friends have often called this bread-alternative 'brick bread,' as it comes in a vacuum packet, in pre-sliced pieces. Similar to rye bread but jammed with even more health benefits, due to the oils in sunflower seeds that are good for hair, skin, and heart, this bread is my new favourite accompaniment at lunch time. Sold at just 89p at Aldi, I usually have this covered in hummus and dip in a vegetable soup, or with hummus, beetroot, rocket and some rapeseed oil for a Smorgasbord-esque sandwich, for some easy and earthy lunches. I have to say the nutty flavour of this bread, allows for more savoury accompaniments, but also works a treat with a fat slab of Nutella and banana, for an energy inducing breakfast, before a 9am. 
Salt & Pepper – Although seemingly obvious, just season, season, season everything. Literally pasta, sandwiches, fish, fried vegetables, it will lift your meal so much more than you think. A communal set of grinders is a really good idea, so there is always one to hand.
Chickpeas – A tin of these is literally pennies wherever you shop, lending themselves to a multitude of recipes. Amazing for a knock-up sweet-potato/any vegetable curry, cold and crushed to serve in a sweet potato jacket potato with some feta and avocado, baked with chopped up beetroot and some rosemary for an alternative to potatoes, the humble chickpea is around for any dish at any time; just make sure you rinse them before cooking! They are full of protein and good for the digestive system which is always a win-win.
On that note, Rosemary – amazing for roasting vegetables quickly. Drench them in oil, seasoning and a good sprinkling of dried rosemary and you have some quality soft, sweet, veg to go with anything- a piece of meat, pie, pastry, fish. The smell and texture of vegetables cooked with this herb always reminds me of a family cooked Sunday Roast, adding to the rewarding and elevating powers of this miraculous herb. It is also believed to be good for memorizing things, so you might want to stock up on the stuff before exams.
Sun-dried Tomatoes – A jar of marinated sun-dried tomatoes, ideally with garlic, may seem unnecessary in the weekly shop, but trust me it's a couple of quid well spent if pasta and pesto is getting old. Chop these up and throw in a pasta sauce, with pesto, on their own or with some pine-nuts, and serve with some fresh egg pasta or brown pasta for a change, and you've got an oil-drenched, tasty and rich tomato flavoured pasta, different from the classic jarred passata. The same goes for jarred artichokes.
Fridge Favourites
There are a few things that crop up on my shopping list, week after week, because I always seem to find a use for them- and here they are:
Grana Padano – The knock-off Parmesan, if you will. I always have a block of this in my fridge, usually grating a few grams into a risotto, on pasta or a bake of some kind. Much cheaper than parmesan, this cheese transforms any baked dish of mine, with a genuinely flavour-enriching touch.
Courgette – I often think the 'gette' looks like a fermented cucumber but this does not stop me from chopping the green beauty up or spiralizing it to make some 'courgetti' by frying it in some oil with chilli and garlic, to make, usually a pasta dish, a little more exciting and fibrous. Fried is my favourite, usually with brown spaghetti and lots of oil and chilli, but it is also perfect with salmon, in a veggie chilli, lasagne or stew. This green-machine may seem watery at first, but fried right it is one of the tastiest vegetables out there.
Hummus – 69p at Aldi, a personal favourite being Moroccan hummus, which is laced with spices and currants, this dip can act as a marvellous sandwich spread, pitta filler or anything you want it to be. Cheap, fresh and protein packed, you can't go wrong with a tub of chickpea goodness in your fridge.
Fresh Garlic – Anyone who reeks of garlic is a God in my eyes. Fresh garlic, diced and fried into anything is a win – super for the immune system and an instant flavour booster in anything, these little bulbs will brighten up any home-made dish. Roasted in whole cloves with vegetables can make for a real treat or, diced and fried with vegetables can also make for a winning accompaniment to any dinner. Fresh is best when it comes to garlic!
Limes and Lemons! A zingy surprise to some I am sure, but I always have lemons in the fridge. Sliced and with a squeeze of honey with hot water is what I remedy colds, sore throats, bloating and headaches with – also appeases a sweet-tooth when you have no biscuits in. Lemons are fab to zest up a risotto, creamy pasta dishes, chicken, fish, literally anything light in flavour, texture and colour. However my favourite to jazz up a risotto with is a lime, with coconut milk and chilli, add literally any vegetable and the end result is just so fresh. Lime is brilliant to squeeze into any Asian-inspired dish, with some grated fresh ginger and chilli, or if you want to spice up your sweet-potato curry with a slightly more summery tang, the lime is your new best friend. 
Rocket – I love having some rocket in my fridge, as I know the uninspiring sandwich I was going to make is now going to be green, peppery, crunchy and fresh- even it is just cheese I am having with it. Amazing with gnocchi or on fresh pasta, or just to throw on top a shop-bought pizza, rocket makes anything you've thrown together look healthy, organic and taste peppery and fresh. They don't call it rocket for nothing.
I could go on for a while with what I think are staple ingredients to step-up your meals with minimal effort, but I shall leave you with these 13 examples to get your brains ticking, as to how you might upgrade that left-over pasta you have in fridge. I am a strong believer that flavour does not mean fuss and finance, you can elevate any meal with a simple dusting of salt and pepper or a fresh chilli. The world of flavour is out there!