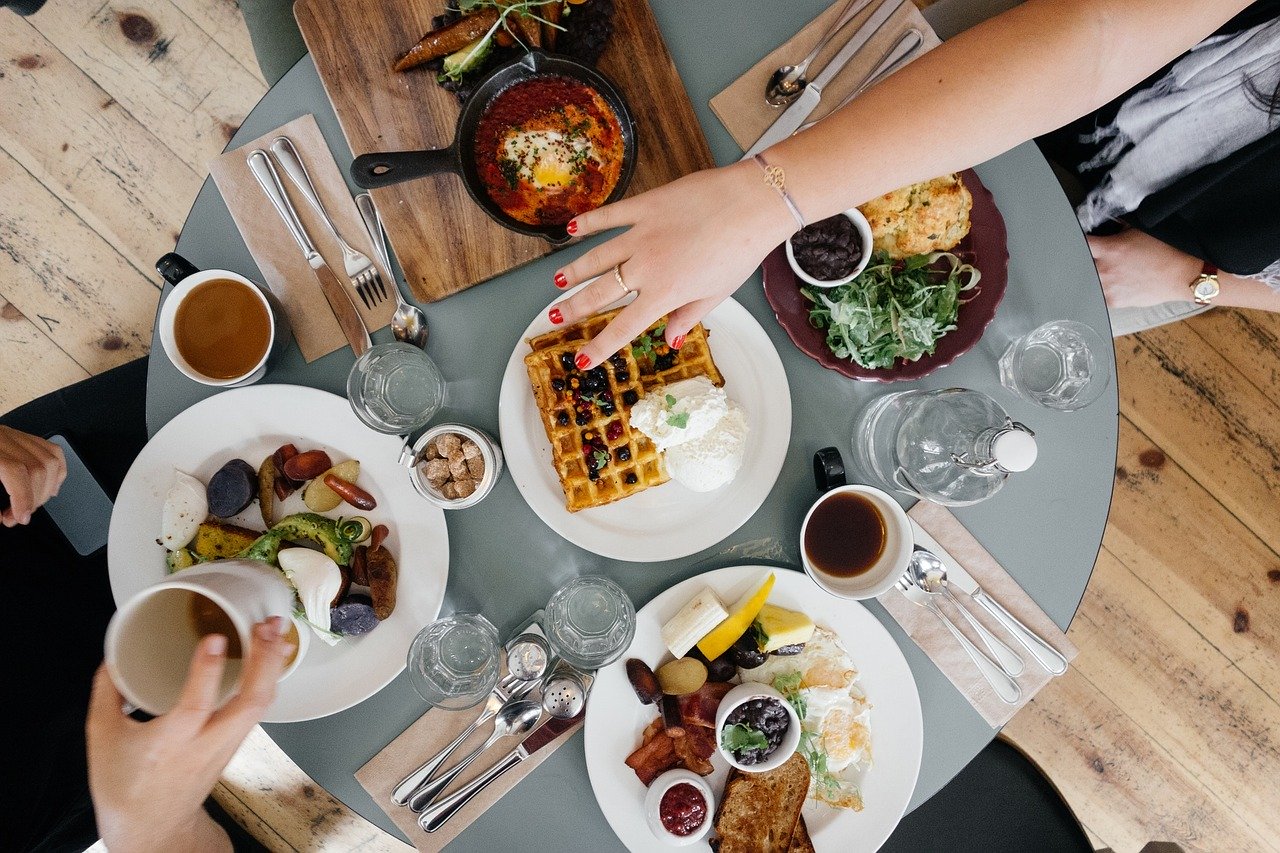 Life&Style Writer Ellie Jeffery discusses the difficulty of coping with eating issues during the pandemic
Content warning: This article discusses eating disorders and body image
Week 537 of lockdown. Netflix has taken over the world with a bigger net worth than Amazon, Apple and Google combined, people have moulded into their sofas like the humans in Wall-e, and teenagers and young adults are feeling lonelier than ever. It hasn't been quite that long yet, but whilst we're all away from our friends and family, time can drag, and a minute can feel like a full year.
As much as we may pretend otherwise, the government is in control of the majority of our actions, calling the shots on our exercise, working life and education. We're only allowed out for leisure once a day for an hour of walking or cycling, and our communication with friends is reduced to Zoom and Snapchat. We are so restricted in our movements and lives at this time, and even for those of us who don't struggle with mental health, times are hard. Everything we do is so important for flattening the curve and saving the lives of the most vulnerable in our society, but that doesn't mean that we should overlook everything that we are all struggling with now.
The BBC has just released a show called 'The Restaurant That Burns Calories', which encourages its participants and its viewers to burn off every single calorie eaten. In the guise of scientific research, this show is on our screens, insisting that we sit down and listen to people that are meant to know what they are doing and saying. The show has received over 1,000 Ofcom complaints, but as of 1st May, it is still available on iPlayer for young people to see. Even if the BBC is still refusing to sit up and listen, it's drawn attention to just how difficult it can be to regulate and recover from an eating disorder in normal circumstances, let alone lockdown during a global pandemic. When we have so little control over our lives, and so little freedom in what we are able to do, healthy eating and normal eating habits could be seen as the least of our problems.
If you're struggling right now, then the best place to turn is Beat, a UK eating disorder charity that does such amazing work. At the University of Birmingham, the Beat UoB team are hard at work fundraising each year, offering all the support they can as non-professionals, and are a great first place to turn to if you feel like you are struggling. They're friendly and their DMs are always open, and they're students just like you, they understand in ways that your parents may not. For more professional help, the Beat hotline is 0808 801 0677, or you can access their help guides online here.  If you feel like you're struggling, please reach out. No one should have to suffer alone, and Beat are here for you 24 hours a day, 7 days a week.
Of course, a lack of control over our lives can affect the way we see our bodies. A couple of months out of the gym could have you feeling flabby, or not being able to access your favourite sport could take you out of something you use as a coping mechanism, or a hobby you love. The Guardian has a great list of 20 ideas to help you through lockdown, including picking a tree of the day and listening to music, reading books that have nothing to do with the news and keeping to a sleep schedule. Apps like Shreddy provide daily guided workouts that you can share on social media, so you can be in a community of people working on their fitness despite the circumstances. Or, if you fancy something different, Oti Mabuse of Strictly Come Dancing fame uploads dance tutorials to a YouTube channel, a new skill to learn and something to keep your mind and body active.
But what can also be an oversight is pushing yourself too hard. Everyone around you might seemingly be doing so well, even thriving from the lockdown, but the truth is that everyone is stuck indoors, in the same situation as you. Social media looks at the world through rose-tinted glasses, where people post the best versions of themselves. To put it plainly, get off Instagram. The worst pressure can come from what we see online, and if you're not doing everything at once then that doesn't mean you're doing badly.
Most importantly, however, is friends. It is so easy to isolate yourself from everyone now, especially if you're struggling with your body image and eating. Instead of just being down the road, your best friend might be across the country, or in a different one entirely. Your next-door neighbours are so close by, but you still can't hug them or sit and share a cup of tea in the kitchen. But even though physical distance and social distancing divide us, the internet is there for a reason.
Drop a message to a friend you haven't seen in a while. Share a coffee with a friend over Skype, meet someone on Tinder and have a long-distance dinner date with your favourite show. Even though it can feel like you've lost control over your body and your life, you are never alone.