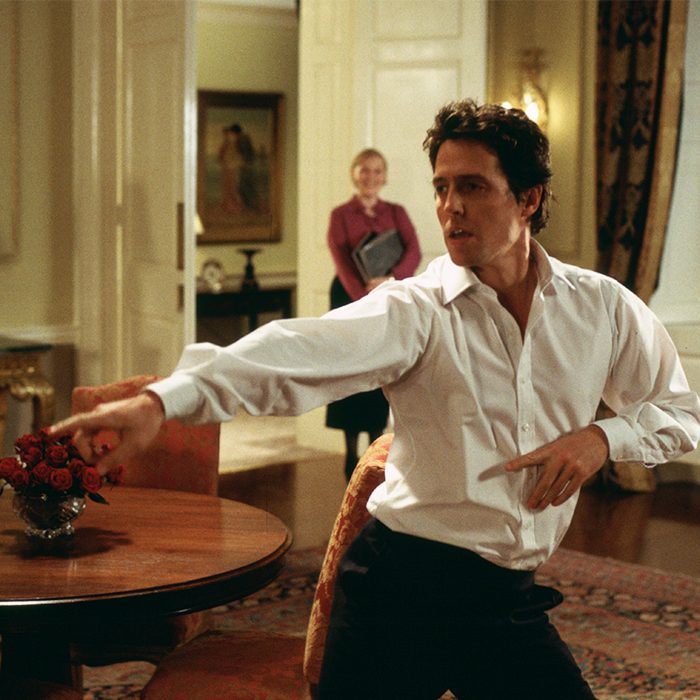 Film Critic Alena Leemann reflects on the relationships portrayed in Christmas favourite Love Actually, questioning whether it shows love in a healthy manner
Content warning: discussion of fat-shaming and sexism
Who does not love Christmas movies? I certainly do, and I do not think I am not alone in my obsession with classics like A Christmas Carol, Elf, or Miracle on 34th Street. I love family adventures, twisted dramas, and romcoms with odd plotlines, happy endings, a little bit of magic, and maybe a prince or two. At first glance, Love Actually seems to be just that: a festive feel-good movie. It follows eight different loosely interrelated love stories in the weeks leading up to Christmas and ends with (almost) everyone happy and in love. But it is not a harmless Christmas movie at all. In fact, it is deeply misogynistic and some of the relationships it portrays are rather disturbing. In this article, I will guide you through all the relationships of Love Actually, ranking them from kind of sweet to downright creepy.
Sam and Daniel
The relationship between Sam (Thomas Brodie-Sangster) and his step-dad definitely comes out on top. After the loss of mother and wife, they develop a strong bond based on honesty and mutual respect. When Sam confesses that he has fallen in love, Daniel (Liam Neeson) does nothing but support him.
Sam and Joanna
Sam falls in love with the American girl Joanna (Olivia Olson), who, to use his words, 'everyone worships because she is heaven.' The 11-year-old boy does everything to get her to notice him, but he is too shy to actually talk to her. Finally, in a heart melting scene, he chases her through the airport, confesses his love, and receives a kiss.
John and Judy
John (Martin Freeman) and Judy (Joanna Page) meet on the set of a pornographic film. They bond over mundane conversations while simulating sex, but in real life, they are shy and awkward about their mutual affection. Their relationship is actually kind of cute, but why does virtually every woman in this movie have to be sexualised?
Billy Mack and his manager
The bromance between the washed-up pop singer and his manager is kind of funny but mildly messed up. Their heterosexualities, of course, need to be clarified multiple by gay jokes, because God forbid anyone could only pick up a hint of a same sex relationship. Also, Billy (Bill Nighy) realises that his manager turns out to be 'the f***ing love of his life' but fails to ever treat him with respect. He refers to him as both 'fat' and 'ugliest man in the world,' as if there wasn't enough fat shaming in this movie already.
Sarah and Karl
Sarah (Laura Linney) has been in love with her coworker Karl (Rodrigo Santoro) for over two years, but never actually works up the courage to talk to him. When, after a night of not talking, they actually go home together, her mentally ill brother calls and she rushes off to see him. Karl does not understand that her brother comes first in Sarah's life and that was it.
Natalie and David
The movie's weird and out-of-place fat jokes, however, mostly relate to Martine McCutcheon's character Natalie. Natalie's boyfriend broke up with her because she was 'getting fat' and had 'thighs the size of tree trunks,' her dad calls her 'Plumpy' in front of the prime minister, and she is referred to as 'the chubby girl' by David's chief of staff. Although virtually everyone in this movie – except for David, of course – seems to think so, Natalie is not actually fat. Now, even though prime minister David (Hugh Grant) does not fat shame his love interest, their relationship is far from perfect. If it were not for Hugh Grant's charm, the relationship would, in fact, be borderline creepy. But if the middle-aged prime minister who pursues his much younger member of staff after letting her go is pretty enough, I guess, we will pass it as charming. 
Jamie and Aurelia
When Jamie (Colin Firth) goes to France to work on his novel, he falls heads over heels for his cleaner Aurelia (Lúcia Moniz), a young Portuguese girl. Because they speak different languages, they never actually have a proper conversation, but when Jamie proposes, of course she says yes.
Colin and the girls from Wisconsin
Colin (Kris Marshall), who is, according to his friend, a 'lonely, ugly asshole', sets off to America hoping to have more luck with girls. And, of course, with his 'charming' Britishness, he wins over not one, but four ridiculously beautiful American girls a couple minutes after stepping out of the plane.
Karen, Mia and Harry
In Alan Rickman's character, Harry, we have yet another middle-aged guy chasing after his beautiful, much younger assistant, who is basically reduced to her sexual organs. And, as if an inappropriate workplace affair was not enough, he has one while married with two kids. Why Emma Thompson had to wear a fat suit to play a wife who is cheated on, used to be a mystery to me. But given the logic of this movie, it seems very plausible that his wife putting on a few extra pounds after giving birth to two children leaves Harry with no choice but to cheat on her.
Peter, Mark and Juliet
At Peter's wedding, his best friend Mark (Andrew Lincoln) secretly makes a video montage of the bride's face, and then shows up at their doorstep to profess his love for Juliet (Keira Knightley) on cue cards. This 'romantic gesture' is essentially just glamorized stalking (even Andrew Lincoln thinks he played the role of a 'weird stalker guy') but because he is so darn cute, he receives a kiss for it. 
Verdict:
Long story short, from beautiful over awkward to creepy, there is a bit of everything in this movie. The fact that the main plotlines revolve around middle-aged straight white men pursuing young, beautiful and sexualised women they think they deserve is sort of disappointing. But it is the fat shaming, the sexism, the homophobia, and the lack of diversity that make this modern-day Christmas fable highly problematic.
---
For more thoughts on festive cinema, check out these articles from Redbrick Film:
The Girlbosses of Christmas: Liberal Feminism in Christmas Films