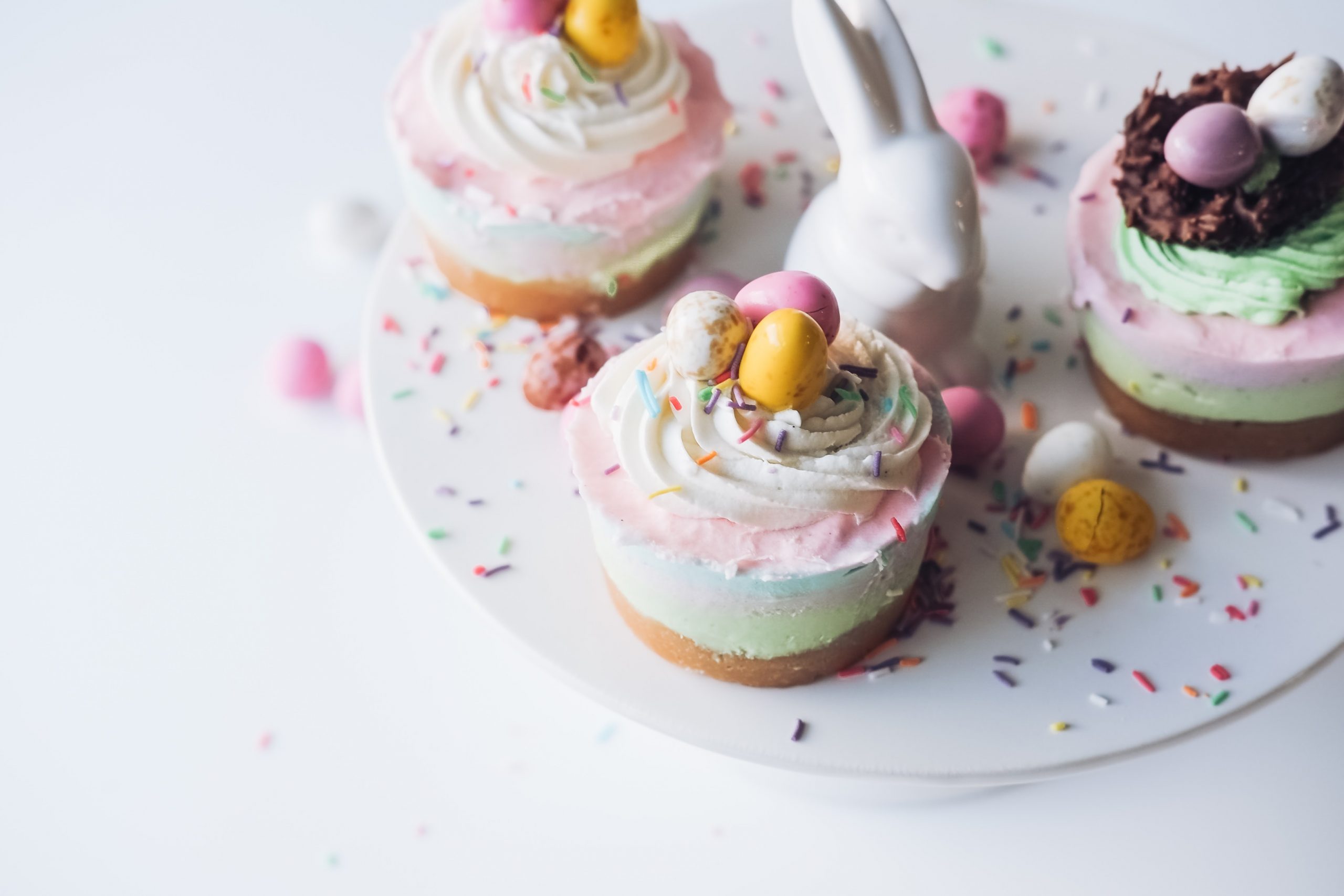 Food&Drink Writer Cara Scott tells us her favourite Easter-themed bakes, featuring plenty of chocolate of course!
Many of us love to bake around Easter and this year is no exception. With lockdown looming for a second successive Easter, there is no better time to lift our spirits and do some baking.
Here are two of my favorite Easter recipes for you to try at home:
Mini Eggs Nest Cakes
Adapted from a BBC GoodFood recipe
Ingredients: (Makes 12 Nests)
225g Chocolate (any brand you fancy!)
2 tbsp. Golden Syrup
50g Butter
75g Cornflakes
Lots of Mini Eggs (I usually do 3 on each nest so you would need 36 single eggs in total, but feel free to do as many as you want!)
Method:
1. Place 12 paper cases on a baking tray.

2. Add the chocolate, golden syrup and butter in a bowl. Then, place in a saucepan and allow it to melt.

3. Once melted, remove from the heat.

4. Stir the cornflakes into the mixture until all of the cornflakes are covered in chocolate.

5. Divide the mixture between the paper cases.

6. Place 3 chocolate eggs in the center of each nest.

7. Leave to chill in the fridge for an hour or until they are fully set.

8. Enjoy! 
Creme Egg Brownies
Adapted from a Jane's Patisserie recipe
Ingredients: (Makes 16 Brownies)
For the Brownie
200g Unsalted Butter
200g Dark Chocolate (again, any brand you fancy!)
275g Caster Sugar
100g Plain Flour
3 Large Eggs 
50g Cocoa Powder
100g White Chocolate Chips 
100g Milk Chocolate Chips
3 bags Mini Creme Eggs (freeze them for at least a few hours before use)
For the Topping
100g White Chocolate
A splash of Orange Food Colouring
8 Creme Eggs (halved)
Method: 
1. Preheat oven to 180 C and line a 9-inch square baking tin with parchment paper.

2. Melt the butter and dark chocolate in a sauce pan – leave to cool to room temperature once it has melted.

3. Whisk together the eggs and caster sugar for a few minutes until the mixture has gone a pale colour and 'mousse' like.

4. Pour the cooled chocolate mix over the egg mixture and carefully fold together.

5. Add the cocoa powder and plain flour on top of the chocolate mix and fold together.

6. Fold through the chocolate chips and the frozen mini creme eggs.

7. Pour into the baking tin and place in the oven for 20-25 minutes.

8. Once baked, leave to cool in the tin.

9. Melt the white chocolate and split the mixture into two. Colour one orange with the food colouring. 

10. Drizzle both over the brownies.

11. Add the 16 halves of Crème eggs so that there is one half for each piece.

12. Leave until set, either on the side or fridge, so it is easier for you cut!

13. Enjoy!
---
Check out some more exciting recipes from Food&Drink:
Food of the Fortnight: Margherita Tart
Review: MOB Kitchen's Vegan Recipes